Belgium Payment Gateway Table of Contents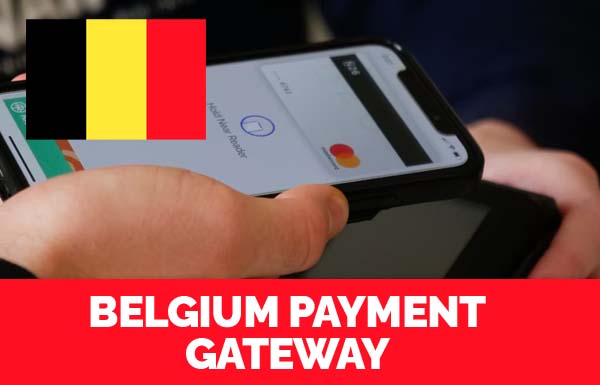 Belgium Payment Gateway
5 Top Belgium Payment Gateways For Ecommerce Business Owners
There are lots of fraudulent activities going on online, so business owners in Belgium should be wary of the payment gateway they use for their business. To pick any payment platform, consider the security level and other valuable features that help you to scale up your business online.
This post is all about the best Belgium payment gateways for your online business. We simplified everything for you, so all you have to do is just check the following Belgium payment gateway and pick the one that meets the needs of your business.
Best 5 Belgium Payment Gateways
Stripe is a powerful tool built to help businesses of all types to receive money online. The company handles tons of transaction that's worth billions of dollars every year. The company is on an international level; so, it is a nice Belgium payment gateway for businesses that want to reach a global audience.
With Stripe, merchants can modify their checkout page to their taste to fit their online store design. Businesses of all types and sizes can use the company's service, as it allows users to customize some important parts of their service so as to meet up with their standards. It supports some programming languages for tech-savvy users.
Also, the platform supports over 100 currencies and other awesome features like mobile payment, one-click checkout, etc. Merchants can check their transaction details on their platform which is a plus for business owners. This is a great option for tech-savvy users; however, as a merchant, you can hire a freelancer to help you out with this part. As per the best Belgium payment gateway, Stripe is a nice option for merchants that are serious about taking their brand to the international level.
European merchants benefit more from using Stripe as a payment gateway than any other part of the world. Hence, this is one of the reasons why we choose it as one of the best Belgium payment gateways. The card processing fee for European cards is 1.4% plus the transaction fee, while the same card processing fee for non-European cards is 2.9% plus transaction fees. A difference of 1.5% charges which is above the normal European card processing fee.
This platform enables customers to pay from most countries of the world. It is an international company that operates in most countries with some excellent attributes that enable both business owners and their customers to carry out transactions with ease.
The company is based in the United States and it allows multiple payment methods for businesses from around the world. About 50k 0businesses accept payment with this payment gateway. The security level of the company is very high. It supports about 15 languages, 8 payment methods, and over 80 currencies.
Users can personalize their checkout page with 2Checkout to meet up with their standards. It enables merchants to accept recurring payments with ease with advanced security features.
This is a global company that provides payment services to businesses from around the world. It offers great payment services to its users all over the world. Security which is one of their major priorities is very high, so as a business owner, your online security is assured with this payment gateway.
The company makes payment easy and fast for users. Over 350K businesses are using Authorize.net for receiving payment. It allows your customers to carry out a recurring transaction and is equipped with advanced fraud detection features.
This is a Belgium payment gateway that is packed with excellent features to help you with accepting payment.
PayPlug works like Paypal and is available for merchants in Belgium. As a merchant, you have to sign up for PayPlug account which is free. Just integrate the payment gateway with PayPlug's plugin.
Your customers are being re-directed to PayPlug's website for payment when you are using this company's services. However, customers all over the world can pay with their Visa or Master card without extra charges.
Top companies trust this payment gateway for accepting payments. So, it Is a credible payment gateway for Businesses. It is an invaluable payment gateway solution that allows you to handle all payments made to your site on one platform. It also has a marketing feature that helps businesses to check their customers' behavior, manage risk, and track results. This way, Adyen provides additional service that helps to grow your business apart from payment service.
Their security is top-notch, so you are working with a company that values your online security.
Scroll down to read our indepth Belgium Payment Gateway guide. What you should know, Belgium Payment Gateway features, price plans and support. Pros and Cons of Belgium Payment Gateway as a payment gateway, everything is explained below.
Spreedly is a software company that specialises in payment-gateway software for small to enterprise level businesses.
Spreedly is listed as the best payment-gateway software related to Belgium Payment Gateway. Spreedly was founded in 2008 in Durham, NC and currently has over 79 employees registered on Linkedin.