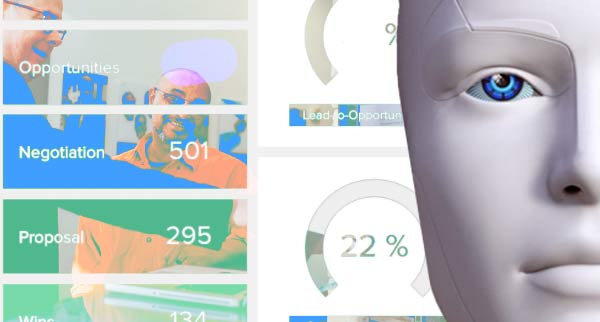 What exacty does 'business automation' entail?
Automation in business refers to the utilisation of technology to carry out tasks that are repetitive in nature, thereby freeing up employees to perform higher-value work. This includes automation powered by artificial intelligence (AI), robotic process automation (RPA), and business process automation (BPA). Platforms for cloud-based automation put the functionality within reach of businesses of varying sizes.
Why is it important for businesses to automate their processes?
The goal of the tools used in automation is to make human labour obsolete and replace it with that of machines, freeing up human resources for use in other areas. Not all solutions include the complete set of technologies that are required to automate operations from beginning to end. This may result in a large number of point solutions, an increase in costs, and an inability to scale.
The Advantages of Automating Business Processes
The way businesses function is being revolutionised by the rise of business automation, which enables companies to accomplish more with fewer resources and scale in ways that were not previously feasible. Smaller brands, which are typically able to respond to emerging trends more quickly than their larger competitors, can gain an advantage through the use of automation. The vast majority of the available automation tools are still designed with companies of a medium or larger size in mind.
Zapier
Zacier is an easy-to-use automation platform that any company can implement to save both time and money while simultaneously increasing their output. Automation makes it possible to create automated actions between important software programmes that are utilised by companies in every sector. You can free up your time to focus on activities that will bring in a higher return on investment if you eliminate repetitive manual work by automating as many processes as possible.
IFTTT
IFTTT is an excellent tool for creating even the most fundamental of automations between various apps. The most significant drawback is that each user is restricted to a single account; as a result, groups of people cannot use it effectively. IFTTT automations start running immediately, as soon as the action that serves as the trigger occurs.
ActiveCampaign
It is the only one that we are aware of that is optimised to perform admirably for companies of varying sizes. Since the prices are affordable, you won't have to worry about being held to ransom if your company outgrows the space if you choose to rent it.
This is rather significant when one considers that expansion is the primary objective of business automation.
Hootsuite or Buffer
We chose Buffer because it is the piece of software that is easier to understand and because, at the time we were evaluating both options, it provided the superior scheduling capabilities.
Grammarly
It does a surprisingly good job of rescuing you from those fundamental spelling and grammatical errors that can cause people to question the capabilities of the marketing team for your company.
Google Ads
Google Ads, which was recently rebranded from Google Ads, is undergoing a significant amount of change in order to make it a more robust platform for enterprises of a smaller scale. You can get a sneak peek at what's to come by checking out its new responsive search ads, which are still in beta.
The use of advertising platforms by small businesses is going to undergo a sea change over the next decade as a result of developments in artificial intelligence, machine learning, and automation; in fact, this change has already started to take place.
WordStream
You won't even have to break a sweat thanks to the 20-minute working week feature, which will get you up and running with campaigns and basic management. After using WordStream for some time, the prospect of delving into the settings of Google Ads will seem less daunting to you. This is because WordStream is an excellent tool for getting a handle on pay-per-click advertising.
Calendly
Calendly is yet another straightforward piece of automation software that can be utilised by any and all companies. It eliminates the need for a chain of emails to be sent back and forth in order to schedule meetings, phone calls, and other appointments. You just need to set your availability preferences in Calendly for the upcoming meeting, and an event will be added to your calendar without any further action required.
Xero
Xero is designed to make it simpler for small businesses to keep track of their finances. Invoices, pre-scheduled payments, and cash flow management are just some of the features that are included, along with many others. The automation of mundane, repetitive tasks that businesses and their clients face on a daily basis is made possible by the use of business automation tools. They make it possible for workers to concentrate on more important strategic projects.
Business automation can be applied to a wide variety of activities, projects, and procedures in companies of any size. The most important advantages typically consist of time and cost savings, the removal of errors, and the establishment of controls. Automation in business processes can be beneficial to virtually every area of a company's operations, from customer service to inventory management.
Automation in business is about more than just digitising documents like PDFs and scraps of paper; it's also about making business procedures less expensive, more efficient, and less prone to error. In addition, businesses improve their reporting capabilities and gain the ability to analyse data over time, which enables them to make decisions based on more accurate information.
Various Forms of Automation in Businesses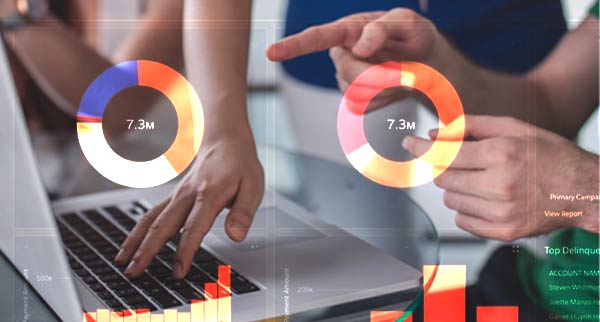 Depending on the kind of company or organisation you run, there are four distinct categories of business automation; the following are some of the most effective illustrations of how each of these categories operates.
Automation of Marketing Processes
The use of marketing automation tools enables businesses to generate leads that are highly qualified and are prepared for engagement with sales staff. Additionally, a framework is provided for teams by these tools, allowing them to more effectively target, build, execute, and evaluate the success of marketing campaigns. Some types of marketing automation software have the capability to automate email marketing processes in addition to monitoring and measuring a prospect's activity.
Companies are able to reduce the costs associated with the development and operation of online marketing and lead generation campaigns by automating these campaigns online. This, in turn, contributes to the creation of a higher return on investment (ROI) that can be measured for each of those campaigns. The dynamic segmenting of a large customer database and the targeting of customers with automated messages are examples of more advanced features.
Automation of Accounting and Bookkeeping Processes
By using software to automate their accounting and bookkeeping processes, businesses can save a significant amount of time. Utilizing an automated system for the management of this particular aspect of a company's finances can save both time and money. A system of touchless controls that are carried out behind the scenes contributes to the reduction of data errors and assists in the prevention of fraud.
The process of accounting takes a significant amount of time because it involves a lot of manual steps. The use of accounts payable automation software can help reduce the number of manual tasks and increase cash flow. Through a centralised platform, teams are able to submit invoices, organise approvals, and process payments. Additionally, it improves their visibility and control over the data and processes involved in the financial sector.
Automation of Procedures
The term 'business process automation' (BPA) refers to a more advanced form of automation that also involves the integration of various applications. BPA enables businesses to derive greater value from their investments in automation. BPA would be beneficial to almost every aspect of an organisation, from personnel management to the management of email to accounting. Not only does it take the place of manual labour, but it also streamlines the workflow steps and makes them more efficient.
The Automation of HR Procedures
Using a system that manages human resources allows for the automation of a number of the steps in the hiring process. HRMSs are able to handle job applications, payroll, the management of both current and historical employee data, as well as the administration of benefits. They can also share the roles to be filled with both the outside world and the employees who are currently working for them.
The entire process of managing human resources, including onboarding new employees and processing payroll, can be automated with HRMS. Additionally, it is able to automate fundamental HR processes, such as the management of employee time off, benefits, and other fundamentals. These systems, which make use of analytics, also deliver essential insights into the productiveness and efficiency of a company's workforce.
The processes within your company that are most in need of automation will help determine which tools you use to automate your business. For instance, if your accounting team is spending an excessive amount of time trying to match invoices to purchase orders, then an AP automation tool can assist you in making significant improvements to these processes. Find the areas of your business in which your employees are most productive and then look for ways to automate those areas.
Small- and medium-sized businesses, as well as large corporations, are increasingly turning to 'smart technology' in an effort to boost the effectiveness of their operational procedures. The use of automated software and ERP systems can get rid of data irregularities, cut down on the amount of time spent moving information between these systems, and provide access to information that is more accurate and up to date.
Companies are able to get a more precise read on the behaviour of customers when they use software that automates business processes. The end result may be increased sales, a more effective use of resources, and an increase in the level of satisfaction experienced by customers. There is significant room for improvement in terms of the amount of time it takes for businesses to complete various cycles.
Intelligent rules-driven business automation
An application that makes decisions automatically based on rules that have been predefined is known as a 'workflow engine.' The majority of the time, these decisions involve moving on to a particular course of action, activity, or task. For instance, businesses are able to construct workflows that carry out operations such as delegating a task to a specific individual or storing a document in a document management system.
Analytics done 'just in time'
Dashboards and reports are two tools that companies can use to monitor the overall efficiency of their business processes. Make use of dashboards to track the progress of your team in comparison to the Service Level Agreements (SLAs), and make use of business scoreboards to push for improvements. Users are able to display reports and information in real time and schedule their distribution at a time that is most convenient for them.
Opencollaboration
Even the most automated business processes still require the participation of humans and the coordination of their efforts at some point during the process. When individuals are involved in a process, they require tools that enable them to collaborate with one another and respond to questions. A direct line of communication between stakeholders can be established by designing the process to incorporate discussion tools.
Automating Business Processes Through Implementation
The self-service portal stores all of the different forms and procedures. In addition, staff members have the ability to manage through email notifications. An example of this would be a manager receiving an email alert reminding them that they need to give their approval for a new hire. The supervisor then updates the task in the business automation system by clicking the 'Approve' button within the email.
Scroll down to read our indepth Business Automation Systems guide. What you should know, Business Automation Systems features, price plans and support. Pros and Cons of Business Automation Systems as a marketing automation, everything is explained below.
Sendinblue Premium is a software company that specialises in marketing-automation software for small to enterprise level businesses.
Sendinblue Premium is listed as the best marketing-automation software related to Business Automation Systems. Sendinblue Premium was founded in 2012 in Paris, France and currently has over 248 employees registered on Linkedin.