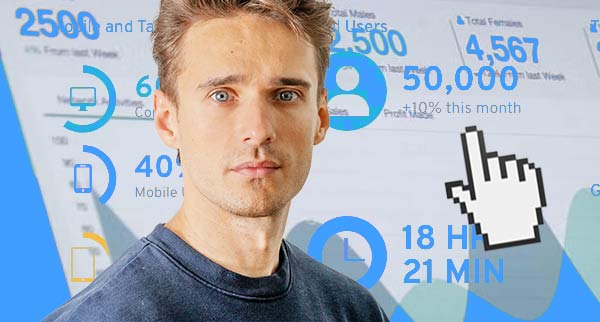 Top Influential Companies in the Field of Marketing Automation
Because of the rise in popularity of email and social media, the manner in which businesses promote themselves and generate leads has evolved. The use of marketing automation software offers a direct and automated channel to communicate with and cultivate relationships with your target audiences. It improves the efficiency and productivity of your team while also generating leads for the sales department. This guide will explain the advantages and features of these systems, as well as the questions that you should ask your team and the vendors.
What exactly is meant by the term marketing automation software?
Tools that automate repetitive marketing processes such as sending bulk emails, generating leads, and nurturing them can be referred to as marketing automation solutions. Triggers can be set up by marketers to automate actions within workflows that increase conversion rates. The amount of money spent and the amount of time required are two considerations that businesses use to determine which method of deployment is most effective.
Your organization's size, employee strength, and technical makeup are primary considerations to take into account when determining which of the two approaches is more suitable.
Benefits
According to research, 76% of businesses will use marketing automation by the year 2021. Furthermore, 43% of marketers discovered that AI and automation assisted in the growth of their organisations.
Get rid of the manual labour
Employee time can be freed up thanks to marketing automation tools that eliminate repetitive tasks such as bulk emailing, scheduling and posting on social media, and running advertising campaigns.
Develop Prospects That Are Both Better and More Qualified
You also have the ability to score, nurture, and segment leads while tracking the location and value of their pipeline. This visibility ensures that sales representatives are aware of how highly qualified the data is before it is sent to sales.
Efficiencies should be improved
Automation software for marketing helps to streamline the marketing process, which in turn ensures a steady stream of new leads for the sales process. It does this by providing personalised content and experiences to potential customers while simultaneously converting them. You are able to create targeted campaigns, organise leads into groups, collaborate with sales teams, and make improvements to implementation with multichannel capabilities.
Enhance Return On Investment And Workflow Alignment
The sales pipeline provides assistance with the planning, coordination, management, and measurement of ROI from campaigns. Marketers who routinely make decisions based on collected customer data generate higher levels of customer engagement and loyalty. Streamlining workflows not only improves collaboration and campaign execution, but also reduces the friction that exists between teams. Additionally, it broadens the market reach, enhances the customer lifecycle, and guarantees improved accountability.
Perform Multichannel Targeting
Automating your email marketing makes it much simpler to maintain brand consistency across all of the different touchpoints. Because potential customers can be found in any location, it is essential to target them through all available channels. After eight different encounters with a brand, consumers will have immediate recall of that brand. It is simple to remind potential customers of your brand by utilising automated emails that are sent directly to the inbox of leads.
Improve aspects of the Customer Lifecycle
Digital technology is increasingly being relied upon by sales professionals as a means to help them reach their customers more quickly, improve their return on investment (ROI), and generally improve their sales performance. The amount of time it takes to interact with potential customers at multiple touchpoints can be cut down significantly by using automation platforms, which give businesses the ability to track customer behaviour throughout the buying cycle.
The digital marketing strategy of every company should include social media marketing as an essential component. You are able to automate mundane social media tasks with a tool for marketing automation, such as setting up autoresponders and scheduling posts. The best marketing tools, including those from Adobe and Salesforce, analysed and recommended by industry professionals.
All-in-One
The user interface of an all-in-one solution combines multiple functions into a single location. It does this by providing a variety of capabilities, such as customer relationship management (CRM), search engine optimization (SEO), and social media. In general, software like this tends to place a greater emphasis on simplicity of operation rather than on more advanced or complex capabilities.
Automate social media publication, management, and engagement in addition to optimising social interactions, prescheduling social posts, republishing popular articles, and automating social media management.
Advertising
The use of artificial intelligence (AI) can facilitate the creation and operation of campaigns across a variety of software platforms with relatively little input from humans. Automated advertising is driven by artificial intelligence and connected to thousands of premium traffic sources. The marketing and advertising teams can better capture prospects, develop relationships, and capture leads with the assistance of these tools.
The Journey of the Customer
It is also able to recommend products and make suggestions regarding content in order to assist users in remaining loyal to your brand and engaging with you in a more productive manner.
Pricing
Automating your pricing processes can assist you in determining the optimal prices for your goods and services, which will enable you to maintain a competitive edge in the marketplace.
Respect and Favorable Opinions
Marketing campaigns can benefit greatly from utilising email marketing as a channel. You can work toward having positive interactions with customers by encouraging people to advocate for your brand.
It makes it easier to nurture your leads by reminding them on a regular basis of the services and products you offer. When trying to generate leads from social media posts, social media targeting is an absolute necessity. To provide the most streamlined and tailored experience possible for the customer, the solution should have a seamless integration with customer relationship management (CRM) systems such as CRM.
Because of this, you will be able to send messages that are relevant, monitor social and email campaigns, get rid of duplicate data, and do much more.
Examination of Marketing Automation Needs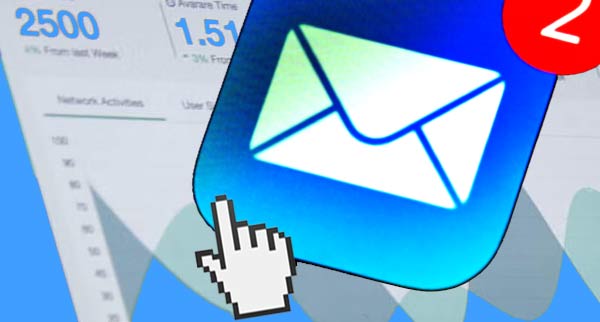 It is not enough for automation tools to have a lot of features. They must also be compatible with the operations and culture of your company. If you are serious about putting in place a comprehensive platform for sales and marketing automation, you might need to revise the objectives you have set for yourself. In addition to comparing products, you should think about whether or not the platform is suitable for the specific focuses of your organisation.
Recommendations and analyses from industry professionals on the most effective marketing tools
Features and Functionality of an Enhanced Level
It is essential to have a thorough understanding of what features different products offer and how those features can meet the requirements of your company. The need to manually test each campaign and its functionality can be eliminated thanks to the use of automated A/B testing. Because of this capability, users no longer have to deal with the manual day-to-day tasks that are associated with marketing software.
With the aid of analytical reports that are routinely created, you will have a far better understanding of the effectiveness of a campaign, as well as the ability to acquire, assess, cultivate, and pass on leads. You will have access to a broad array of operational features like sales planning, marketing, CRM, reporting, among many others.
Trends in Marketing Automation That Should Be Considered
According to the United States Chamber of Commerce, the ratio of marketing budgets to company revenues has increased to 9.5%, but it has not yet returned to the levels it was at before the pandemic. After reaching all-time lows of 6.4% in 2021, it is anticipated that marketing budgets will increase to 10.1%, which is an increase from 8.8% in 2019.
The Current Condition of the Scenery
According to projections provided by The Business Research Company, the total value of the global MA market will increase by 12.5% each year until it reaches $9.36 billion in 2026. Several marketing endeavours, such as artificial intelligence (AI) and machine learning (ML) for personalization, strategic targeting, privacy and data protection, will require concentration and implementation.
The Ascension of Robotic Process Automation, Machine Learning, and Artificial Intelligence (RPA)
It was anticipated that 90 percent of large businesses will have adopted RPA in some form. Artificial intelligence and machine learning are now being used by marketers to streamline paid advertising and email personalization. They will improve customer service and decision-making while also offering you the option to integrate RPA with artificial intelligence and machine learning.
The impact of data on the environment
The acquisition of data and the effective application of that data can speed up marketing. Businesses have the ability to understand and analyse the behaviour of their customers, develop triggers based on interactions with prospects, and nurture audiences in order to convert those audiences into paying customers. Your efforts will be directed in the appropriate manner at the appropriate time thanks to automated marketing solutions that are fed by data.
In spite of its many benefits, making decisions based on data is not without its share of drawbacks. The quality of the data is becoming an increasingly important concern, as problems with contact data and poor data quality have a negative impact on the economy.
The Important Role of Personalization
The use of human interaction in marketing helps reduce the use of generic targeting and gives the impression that the customer is being valued. Because the software has gradually become more advanced over the years, consumers are no longer required to play the role of moving parts in the machine. According to research conducted by Salesforce, 84 percent of customers place equal importance on the quality of the experience as they do on the quality of the products and services.
You are able to create a marketing experience that is centred on the customer, which will help convert customers into leads. You can stop delivering campaigns that are one size fits all by combining personalised content with data-driven decisions. Instead, you can start serving an individualised, tailored marketing experience to each individual customer.
It is not always easy to evaluate the relative worth of the distinctive qualities offered by various products. It is a good idea to calculate how much time, money, or other resources you will save by using each one. The data must be exported in a variety of formats, and the tools must continue to function normally even if you switch between different types of software or hardware.
You shouldn't have to wait for a new patch or update if something goes wrong along the way; instead, you should be able to rely on immediate service from the software provider.
Establish Precise Objectives
It is absolutely necessary for implementation to define metrics that can quantify success. You will need to make comparisons of software based on a wide range of factors if you want to avoid having unsatisfactory business operations. Consider measurable quantifiers like:.
Consider Your Capacity for Adaptation
When data from business intelligence systems reveal methods that are more effective, innovative companies respond by making the necessary adjustments. Think about how that could translate into collaborating with a variety of marketing automation platforms. Applications that have structures that can be customised or that are modular might lend themselves better to your search for one-of-a-kind software. Keep in mind that there is no app that is perfect out of the box.
Choosing an alternative that challenges you at every turn is a waste of time and effort.
Carry out a Needs Analysis Based on Real-World Circumstances
In 2020, the marketing automation industry was worth $3.6 billion, and it is projected to be worth $25.1 billion by 2023. This indicates that there are a great deal of opportunities available to you in the market today.
Considerations Regarding Price and Cost
The vast majority of marketing automation platforms are now offered as cloud-based services. Other aspects that determine the cost include the size of the company, the total number of users, and whether the payment is made on a monthly or annual basis. In addition to the number of add-on features, another factor to consider is the number of core capabilities offered by the software.
The Finest Software for Marketing Automation
Marketo
Marketo Engage is a marketing platform that is hosted in the cloud and assists in the management and monitoring of customer relationships. Marketing automation, social media, email, lead nurturing, budget management, analytics, sales insight, and website personalization are some of the features. It is useful for both businesses that sell to other businesses and those that sell directly to consumers, and it features an internal community called Marketo Marketing Nation.
CallidusCloud
The business is now a part of SAP Sales Cloud, an organisation that provides a variety of new and improved solutions for customer experience management and revenue management.
Act-On
Act-On provides a number of different tools that can assist businesses in growing, delivering, and engaging with their customers in a variety of different ways through the various channels of sales and marketing.
eTrigue
eTrigue is a platform for lead acceleration that helps in the generation of demand and automates campaign capabilities. In addition, it offers do-it-yourself marketing with the assistance of DemandCenter, which contributes to both inbound and outbound marketing campaigns. Turnkey partner capabilities are available for businesses of any size through the company's Partner Lead Accelerator solution.
The most effective promotional tools
HubSpot
The customer relationship management (CRM) platform HubSpot, which is hosted in the cloud, is intended to assist businesses in becoming more customer-focused. It provides a free CRM package in addition to marketing, sales, service, and CMS hubs, each of which can be deployed independently or in combination with the other hubs. In addition to these capabilities, we also offer automation of the funnel, lead targeting, analytics, and reporting.
ActiveCampaign
ActiveCampaign is a marketing and customer relationship management platform that is hosted in the cloud and is designed for businesses of all sizes. It helps sales by providing a flexible deployment model that is not device-specific, as well as an integrated CRM that can be customised with a variety of different integrations and exporting options. Learning through machine interaction enables both the prediction of win probabilities and the use of predictive sending.
Pardot
It provides powerful features to help improve the user experience, such as lead management, email marketing, and analytics that are generated by artificial intelligence (AI). It is possible to connect Pardot with other Salesforce offerings in a seamless manner, which will improve data flow and make it easier to extend capabilities.
Infusionsoft
Infusionsoft by Keap is ranked as the best selling product for small and medium-sized businesses in 2019. The toolkit that is currently available gives small businesses the ability to exert a significant amount of control over their efforts. This product is well suited for sole proprietors of businesses or small teams that are looking to scale their operations and better manage an increasing amount of work.
Eloqua
It integrates with a variety of popular messaging platforms and provides a wide range of powerful features such as targeting, audience segmentation, and campaign personalization. Additionally, it offers targeting options.
Marketo
Marketo Engage is a marketing platform that is hosted in the cloud and allows businesses to manage and monitor their relationships with their customers. It is designed to work in both business-to-business and business-to-consumer settings. In addition, there is a thriving community of marketers known as the Marketo Marketing Nation, in which members share their expertise, ideas, and recommendations for best practises.
SharpSpring
SharpSpring is a sales and marketing platform that is hosted in the cloud and allows users to build automation rules to send dynamic content or targeted emails to customers. Included in the features are integrations, behavior-based email, campaign tracking, dynamic landing pages, a blog builder, anonymous visitor ID, form builder, reporting and analytics, and behavior-based email.
eTrigue
Through its DemandCenter offering, the company enables do-it-yourself (DIY) marketing for inbound and outbound efforts. Additionally, through its Partner Lead Accelerator solution, the company enables turnkey partner marketing. Among the many features offered is an advanced campaign building interface, email marketing, analytics, landing page construction, and more.
Marketing performed by Oracle CX
Oracle CX Marketing, formerly known as Oracle Marketing Cloud, provides a comprehensive suite of integrated applications that are designed for both business-to-business and business-to-consumer marketing. These aid users in streamlining business processes, improving controls, lowering costs, and maximising productivity. Products help ensure continued customer loyalty by providing experiences that are personalised, timely, and relevant to each individual customer.
Sendinblue
Sendinblue is a suite of communication capabilities that is hosted in the cloud. These capabilities include email marketing, transactional emails, customer relationship management, sign-up forms, and more. It includes functionality such as website chat, segmentation, and retargeting, as well as real-time statistics. In an email formatted like a newsletter, heat maps make it possible to visualise the path that readers take through the content.
Bitrix24
The company provides its services to companies that have as many as 50,000 employees. It is suited both for smaller companies and for those that are more substantial in size. The deployment can take place in the cloud or on-premise, meaning it can originate from a server or take place on-site.
Ontraport
Users are able to switch between tasks easily and access information from a centralised location thanks to the all-in-one design of Ontraport's platform. Users are able to store and track contacts, send messages across multiple channels, automate sales processes, create landing pages, and engage in activities related to e-commerce.
GreenRope
GreenRope is a cloud-based customer relationship management software that simultaneously manages email marketing, social media, sales, and event and project management. It makes the data and processes that are used in sales and marketing more easily accessible and transparent, thereby bridging the gap between the two. The all-in-one operations modules that it provides simplify business procedures in order to provide omnichannel customers with optimised experiences.
Cloud for Marketing at Salesforce
The Salesforce Marketing Cloud caters both to businesses that sell directly to consumers and to businesses that sell to other businesses. It has a variety of features, some of which include digital marketing, advertising, email marketing, social media marketing, and customer engagement. You can purchase it on its own or as part of the Salesforce Customer 360 suite.
iContact is an email marketing and automation tool that works on Windows, Mac OS X, and Linux computers. It is designed specifically for use by small and medium-sized businesses. It provides automation, A/B testing, list segmentation, and campaign management in addition to templates, a drag-and-drop editor, and campaigns. Also includes a selection of additional features that can be used to support various marketing and sales-related activities.
LeadSquared
By providing marketing automation, LeadSquared assists businesses in increasing the number of deals that are closed, cultivating relationships with prospects, and more easily managing pipelines. The capabilities offered include intelligent lead prioritisation, process automation for marketing and sales activities, comprehensive analytics, enhanced engagement, reduced lead leakage, and additional features. In addition to this, it integrates with a variety of business tools and comes with its own developer platform, on which customers can construct their own bespoke business logic.
A web-based email marketing application that is suitable for use by small businesses is known as Constant Contact. It gives companies the ability to import data from email clients and spreadsheets such as Gmail, Microsoft Outlook, and other well-known vendors. It offers built-in email templates with elements that can be dragged and dropped, as well as real-time reporting capabilities.
MailChimp
Email marketing is the primary focus of MailChimp, a web-based marketing platform known as MailChimp. It is an excellent choice for companies of any size that seek a marketing solution that includes all of the available features. Features that stand out include an easy-to-use website builder with a drag-and-drop interface and a built-in database.
Asana
Asana is a marketing solution that is hosted in the cloud and helps teams of all sizes better manage and organise their projects. It assists teams in maintaining goal alignment, identifying potential risks, and meeting project deadlines. Work is made easier, processes are automated, and assistance with developing effective strategies and plans of action is provided by it.
ZoomInfo
ZoomInfo offers a comprehensive contact directory, which simplifies the process of reaching out to potential customers. In addition to assisting in the generation of leads, management of sales, and tracking of revenue, it also helps to improve productivity by systematising work. Users can make use of analytics to prioritise marketing efforts, sales prospects, and team alignment in order to achieve more effective results.
CallidusCloud
After acquiring CallidusCloud in 2017, SAP rolled it into SAP Sales Cloud in order to better serve the needs of the global sales and service provider industry. SAP Sales Cloud offers sales performance monitoring, incentive compensation management, and other services.
Silverpop
IBM Silverpop is a software solution that operates in the cloud and offers businesses automated email, tracking for marketing campaigns, lead management, and more. This software holds a significant portion of the market in each of the following regions: North America, Europe, and Australia. It is the perfect solution for sole proprietors, small, medium, and large businesses, as well as marketing professionals and freelancers.
Sugar Market
Sugar Market, formerly known as Salesfusion, is an enterprise-grade platform that enables businesses to automate their marketing efforts. Sugar Market was formerly known as Salesfusion. Email marketing, advanced automation, campaign builders, management of social media and AdWords, lead scoring and nurturing, analytics, and resource management are some of the features.
HootSuite
Hootsuite is a provider of social media management solutions that are tailored to meet the needs of individual users, teams, and large businesses. It provides a variety of features, including publishing, analysis, advertising, monitoring, and even more. One-stop shopping for all publishing requirements thanks to seamless integration with the most important social media networks. It has a collaborative ecosystem that businesses can use to their advantage to gain insights at scale.
GetResponse
GetResponse is a tool for managing marketing efforts that is based in the cloud and is used for email marketing, website building, and conversion funnels. It is used across all industries. Developed specifically for online marketers, business owners, marketing managers, and companies of a medium to large size. Users are able to improve sales using GetResponse.
Thryv
Thryv provides management that encompasses all aspects of a company's operations, including the ability to take in input pertaining to marketing and to manage interactions with customers. Users are able to create and schedule appointments, communicate with customers, and easily invoice their services to receive payment. Access to your tasks, regardless of where you are or when you need to complete them, is provided by a specialised app.
The Marketing Edition of Dynamics 365
The integrated business management suite that contains Dynamics 365 for Marketing is designed to help businesses improve their results, automate their financial and supply chain processes, and nurture their customer relationships in order to provide seamless experiences for their customers. Its capabilities include marketing automation, event tracking, artificial intelligence, marketing segmentation, fast templates, security, marketing campaign management, and sales lead scoring, among other things.
Mapp
It aids in customer acquisition, engagement across multiple channels, customer intelligence, and email marketing. It is geared toward businesses in a variety of sectors, including retail, e-commerce, financial services, media and publishing, among others.
ActiveDEMAND
ActiveDEMAND is a versatile marketing platform that meets the requirements of managing multiple clients. Call tracking, prospect engagement, built-in email templates, landing pages, social media, lead conversion, automated marketing, and more are some of the capabilities. It is completely free to use, and it helps businesses grow by retaining customers through the use of special promotions, newsletters, and other methods.
Tune
The cloud-based module known as TUNE assists digital advertisers in increasing their return on investment by assisting them in building, growing, and managing onboarding, payouts, conversion tracking, and other aspects of their operations. It provides users with the ability to consolidate campaigns, networks, partners, and channels into a single dashboard for the purposes of advertising and ad buying.
CRMnext
CRMNext was designed to be a user-friendly customer relationship management solution for financial institutions. Work is simplified, growth is driven, and results are delivered thanks to features like sales force automation and lead management. SaaS, private cloud and on-premise deployment are available.
LeadMaster
LeadMaster is a solution that is hosted in the cloud and provides businesses with the ability to manage their leads, customers, and sales pipeline. Businesses are able to track their leads and customers from the very beginning to the very end, which enables them to determine which marketing campaigns are the most successful. In addition to this, it assists in automating sales processes and in concluding additional deals.
Agile CRM
Agile CRM is a comprehensive cloud platform that offers businesses the ability to manage all of the activities and responsibilities associated with the customer lifecycle. It offers features such as contact management, a deal pipeline, lead scoring, email marketing and campaign management, service automation, and live chat support.
Market Automation Leaders Verdict
Email marketing is the solution that gets the most work done within a marketing automation system. Making a marketing effort stand out in an environment where customers are constantly being inundated with marketing messages from all directions is more difficult than it has ever been. Integration of a CRM is required for marketing automation, as is the coordination of your sales and marketing teams. You will gain a better understanding of the most effective marketing automation strategies by speaking with the following individuals.
The utilisation of an omnichannel software platform to organise, generate, and automate a number of different marketing initiatives is what marketing automation refers to. The worldwide market for marketing automation software was estimated to be worth $2.4 billion in 2019, and it is anticipated that this figure will increase to more than $6.8 billion by 2026.
You can find potential customers with the assistance of marketing automation, and you can nurture those leads until they are ready to be sold. It automates the processes that get prospects to the stage where the sales team can engage with them directly, which is an ideal situation for both parties. The level of personalization that can be achieved in these campaigns can be significantly increased by marketers.
Considering that the growth of your company is your primary objective, it is imperative that you implement a marketing automation solution that is both cost-effective and extensible.
Scroll down to read our indepth Top Enterprise CRM guide. What you should know, Top Enterprise CRM features, price plans and support. Pros and Cons of Top Enterprise CRM as a marketing automation, everything is explained below.
Sendinblue Premium is a software company that specialises in marketing-automation software for small to enterprise level businesses.
Sendinblue Premium is listed as the best marketing-automation software related to Top Enterprise CRM. Sendinblue Premium was founded in 2012 in Paris, France and currently has over 248 employees registered on Linkedin.