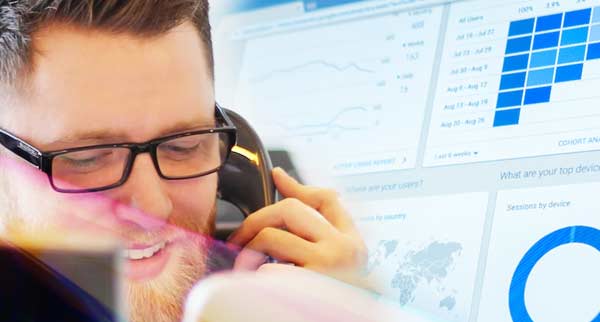 Are Customers More Likely to Convert After a Phone Call?
Businesses must make use of phone calls as a method of generating leads and nurturing customers. Shoppers may have a difficult time acquiring the information and assistance they require at the time and in the manner in which they require it. If you make things more difficult for customers, they are less likely to make a purchase from you. This is especially true if you are a large retailer or a company that provides financial services.
After seeing an advertisement, a customer might check out a company's website, and then give them a call to get more information and an estimate. Following exposure to the advertisement on social media platforms such as Facebook, the customer may choose to complete the transaction in-person at a traditional store.
If the customer has a poor or confusing experience at any one of these touchpoints, the sales opportunity will almost certainly be lost, and your conversion rates will suffer as a result.
If You Don't Include the Call Channel in Your Personalization Strategy, It Won't Be Complete
Throughout the entirety of the buyer journey, consumers anticipate having a consistent and individualised experience. The transition from interacting with your company online to doing so over the phone should be so smooth that the customer hardly even notices the change. Your return on investment (ROI) in marketing will suffer if you are unable to provide the appropriate experience to the customer when they call.
If you show callers digital advertisements or offers that are irrelevant to what they are looking for, you are either wasting money or missing out on potential revenue. It makes no difference to customers whether they interact with a company online or over the phone; they view it all as the same. And the converse is also true, in that your online marketing strategy should take into account what transpired while you were on the phone.
The application of Marketing Strategies and Technologies to the Improvement of Caller Experiences
Your marketing return on investment (ROI) is on the line every time a caller has a positive or negative interaction with your company because of the experience you provide them. Your return on investment (ROI) will suffer regardless of how well you optimise your marketing channels to drive the right leads if the quality of their call experience is subpar.
Personalizing the experience of calling your call centre can assist your call centre agents and locations in converting a greater number of callers into paying customers. There are a number of marketing strategies that can be used to improve and personalise the call experience for call centres operated by your customer service agency as well as call centres operated by other companies.
Callers should be directed to the most qualified agent or location, based on the information they have provided
A number of different technologies can be utilised by marketers in order to automate and personalise call routing at scale. There are many factors that go into determining the appropriate agent or location, including the caller's identity, the reason for their call, their location at the time of the call, the day and time of the call, and more.
Give your most important callers priority so that they don't have to wait on hold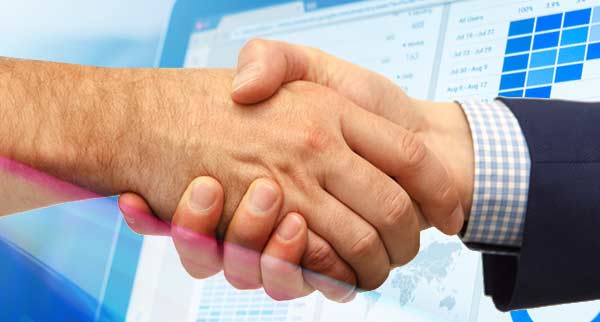 If they hear a message stating that there will be a long wait, 75% of people will hang up on their mobile phone. According to research, 80% of customers have hung up the phone after being placed on hold.
Customers with a high lifetime value can avoid waiting in line by being transferred to a priority queue, which allows agents to assist them right away. People who are on the verge of abandoning their online shopping cart are routed through Invoca to a high priority contact centre queue that can answer their call immediately. This feature is used by Dish Network.
Give Representatives access to Real-Time Intelligence Concerning Callers
If agents are aware, prior to the start of a call, of the search terms or webpage that led to the call, they will be able to provide a more seamless transition from digital to voice communication. When a call comes in as a result of your marketing, you can use a screenpop to provide your agents with information on the caller, including their location and the source of the marketing that generated the call.
Prevent Unwanted Calls from Reaching Your Company by Blocking Their Numbers
In the event that they are not stopped, spam calls have the potential to disrupt sales operations and prevent agents from helping actual sales prospects in an effective manner. This typically leads to lower conversion rates coming from the call channel as well as a lower marketing return on investment from your various campaigns. Conversation intelligence platforms such as Invoca assist businesses in identifying and warding off unwanted calls from telemarketers.
Keep an eye on how your company deals with incoming phone calls so that problems can be identified and fixed
The experience that your call takers receive from your agents and locations can make or break the results of your marketing efforts. Instead of simply crossing your fingers and hoping for the best, you should make use of the insights provided by conversation intelligence technology to identify problems and then collaborate with your call centre and other locations to find solutions.
It is essential to the success of any sales campaign to have a crystal-clear understanding of both who a customer is and where they are in the customer journey at any given time. An efficient customer service campaign requires not only the knowledge that a specific website visitor placed a call but also the information regarding the visitor's potential value as a sales lead.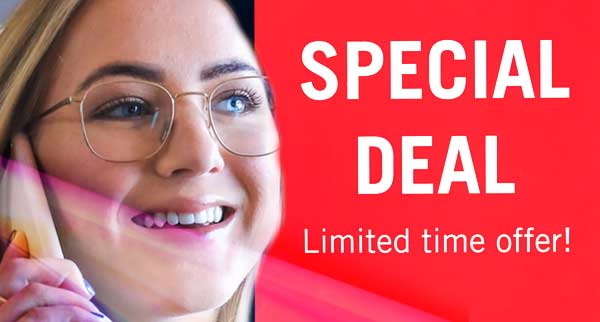 Retarget leads who have called about a product or service but have not yet made a purchase by giving them a discount on that product or service and targeting them as leads again. You should think about increasing your spending to target these leads who have a high likelihood of making a purchase, and you should also consider expanding the keyword list you use for these leads so that your ads will be visible to them when they perform searches.
Customers Can Be Retargeted Using Upsell and Cross-Sell Ads
Put callers who became customers while they were on the line into the upsell and cross-sell advertising campaigns that are most applicable to their needs. For instance, if they called and scheduled an appointment for furnace repair, you could present them with an offer for new equipment at the same time. Or, if they have already booked a stay at your resort, you can show them advertisements for your upgraded wine list or golf package.
Put Lookalike Campaigns Aimed at Your Most Valuable Callers Into Play
Lookalike advertising campaigns broaden your audience by discovering new prospects who are similar to the contacts already in your databases. When you add more contacts to your account, your lookalike campaigns will be able to find more prospects. It is possible to increase the efficiency of your advertisements by including your most valuable callers in those audiences.
Keep Callers from Seeing Advertisements That Aren't Relevant
Callers who made a purchase while they were on the line or whose conversations demonstrated that they are not qualified sales leads ought to be removed from your exclusion lists. You don't want to continue to throw away money by retargeting website visitors who have already purchased your product over the phone. People who called to request customer support, inquire about employment opportunities, or to solicit your company ought to also be disqualified.
Online and phone customer experiences are two separate entities
Increasing the smoothness of the transition from your online marketing to your phone sales can help you achieve a higher percentage of conversions. You will be able to convert a greater number of good leads into customers if you draw insights from what occurred on phone calls. Find new audiences with a high level of intent to target and convert, as well as increase revenue from upselling and cross-selling.
When it comes to determining which method is more effective, there is really no contest between using lead forms and making phone calls. Consumers are becoming more active online in increasing numbers. However, this does not imply that the human connection should be ignored in the process of marketing products and services, as this would defeat the purpose of marketing.
Phone Calls Improve Lead Content and Quality
Callers are interested in making a purchase and getting answers to their questions far more than they are in filling out a lead form. People who have a low level of interest in a product or service or who are still in the preliminary stages of making a purchase decision frequently use lead forms. The value of these two different leads is quite different from one another.
The rate at which consumers are converted into buyers via phone calls is ten to twelve times higher than that which occurs via lead forms. According to MobileMarketer.com, only 2% of people who fill out lead forms end up becoming customers. In contrast, the conversion rate for incoming phone calls ranges anywhere between 25 and 40 percent.
Mobile Device Search Higher Chance To Call Your Business
In ten different countries all over the world, mobile search has surpassed desktop search in terms of popularity. These customers are making direct contact with businesses in order to complete their purchases. 71% of mobile searchers contact the business they were looking for directly from the search engine results page. The effectiveness of mobile phone call leads is also increased by the inclusion of powerful call to action (CTA) features and click to call functionality.
Increasing Capabilities for Providing Service to Customers
Companies frequently fail to properly manage their lead forms, causing them to be sent to the incorrect individuals within the organisation. Your company's customer service can significantly improve by more deeply integrating phone calls into its marketing campaign. Customers will have a more positive experience when they interact directly with your brand through the use of phone calls. Customers not only receive answers to their questions more quickly but also have the opportunity to acquire more specific information.
Sales calls are time consuming
Businesses are not responding quickly enough to the leads that are generated by the form submissions. The time it takes for a sales representative to pick up the phone and respond to a lead is 46 hours and 53 minutes. And even when they do call, sales representatives only make an average of 2 attempts before giving up and moving on to another prospect.
As a salesperson, the phone is still the most effective tool in your arsenal. This holds true across all business sectors that deal in the sale of more involved or expensive products, such as homes or automobiles. The number of phone calls can and should be cut down by automating some of the steps in the process.
Real communication on the phone is important for sales
These live conversations are extremely valuable for salespeople. Phone calls increase closed leads, and build relationships with your customer base who use your products. It is also essential to have an understanding of the reasons why they will not buy, the alternatives they are contemplating, and other relevant details.
You have a very small window of opportunity, which is approximately one hour, to retrieve the sale; however, the sooner you call, the better. If you do not make contact within the first ten minutes, the majority of potential customers will have either become distracted, lost interest in the product, or begun the process of purchasing the item from another vendor.
Obtaining a customer's contact information early on in the purchasing process, well before requesting payment information, is a recommended best practise for any online store that sells products. If there is a problem with the website or an unexpected charge, your team will have the ability to contact the customer directly in the event that the purchase does not go through.
If you ask any owner of a company, they will tell you that they would prefer to get a call from potential customers rather than an online form that has been filled out by them. This is due to the fact that a person can complete an online form, then change their mind later. In addition to this, the sales staff of the company must still make contact with the potential customer in order to close the deal.
The phone call is still an integral part of the sales process for businesses
As a result of the fact that the majority of mordern customers place an emphasis on promptness and ease of use above all else, many companies that focus on customer service and marketing have for some time now been investing in online communication tools such as chatbots, social media, and contact forms in order to provide faster customer support. Phone calls continue to be just as important, if not more important, than other channels for driving conversions, bringing in revenue, and ultimately retaining customers.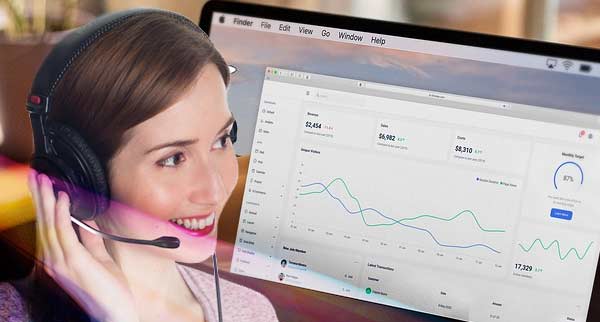 The vast majority of people have a preference for speaking with a customer service agent over the phone.
When it comes to making purchases from service-based businesses, customers want to talk to a person in their native language.
Phone calls reduces the length of the sales cycle
Customers also have the option of contacting the business via e-mail, chatbots, or social media if they do not require an immediate response or have a more general inquiry.
However, if they are ready to make a purchase, require assistance in obtaining specifications regarding your products or services, or wish to schedule an appointment, they should be able to contact you by phone straight away.
Service-oriented companies can more quickly qualify leads and move more quickly from the lead generation stage to the conversion stage if they talk to the customer directly over the phone.
Phone calls help to establish credibility and quickly qualifies leads
How can you be certain that you are investing your money wisely after you have worked so hard for it?
When a person is in this state, talking to a real live person can really help put their minds at ease. Reaching out to prospective new customers is a smart move for service-driven industries like the healthcare industry, the financial services industry, the legal services industry, and real estate.
A human sales agent can instil confidence in you and your company by actively listening to and responding to your concerns and questions in a way that a chatbot simply cannot.
You can speed up the qualification process for customers and avoid wasting time on leads of low quality if you take the time to learn more about their problems and requirements.
Phone calls creates a more loyal customer base
Conversations over the phone contribute to the development of solid, trustworthy bonds between your company and your clients. After having positive experiences in the past, they are more likely to make additional purchases from you because of your products. And if your sales representatives have a personal memory of them? That is just one more argument in favour of working with you rather than beginning again with one of your rivals.
Facilitates the final stages of a sale
When sales leads call you, they are taking the first step toward making a purchase, even though they will continue to use digital channels for the top of the funnel activities (research, quick questions, price comparisons and so on).
Calling a customer on the phone can be the final nudge they need to decide whether or not they want to make a purchase from your company. One of the primary ways that service-oriented businesses market themselves, qualify leads, and generate revenue is through the use of phone calls.
You will naturally generate more revenue when you run call-based advertisements and have knowledgeable staff to answer the phone. This is due to the fact that you will be able to connect with customers in a more meaningful way.
Ensures that accessibility requirements are met
There are some individuals who struggle with the use of computers, do not fully comprehend how to interact with chatbots, or do not have access to social media accounts.
If you give phone calls a higher priority in your sales funnel, you will reduce the risk of passing up potential business opportunities. Phone calls are typically the simplest way to fulfil a diverse range of requirements, making this mode of communication the most easily accessible to all users.
Conversations are the most effective way for people to sell something, so you should make the most of the potential of this channel by measuring phone marketing effort analytics and lead conversions. Use customer phone calls to make continuous improvements to your company, as they are the most foundational sales channel regardless of the industry in which a company operates.
How much time and money are you investing in your marketing campaigns, and which channels are leading to the highest number of phone calls being made?
The more information you have regarding the call intelligence data of incoming phone calls, the more strategic you will be able to be with your upcoming campaigns.
Enhance customer experience with phone calls
It won't be necessary for you to rely solely on chatbots or any other digital channels in order to do a good job of converting your customers. You will be able to improve your customer service and generate more leads for your company if you increase the number of calls that are placed to your company and then actually measure those calls using call attribution analytics.
Instead, you will be increasing the number of interactions with customers that are of a high quality, which will result in higher levels of customer satisfaction.
Quantify Phone Call Data
The use of call analytics software is extremely helpful for demonstrating to clients precisely where conversions are being generated. In the realm of digital marketing, there are many tools at your disposal that can assist you in increasing conversion rates.
If they are able to see the actual number of phone calls that your marketing efforts have generated, you will have a better chance of keeping your customers and may even be granted a larger budget.
Scroll down to read our indepth Lead CRM Marketing Platforms guide. What you should know, Lead CRM Marketing Platforms features, price plans and support. Pros and Cons of Lead CRM Marketing Platforms as a marketing automation, everything is explained below.
Sendinblue Premium is a software company that specialises in marketing-automation software for small to enterprise level businesses.
Sendinblue Premium is listed as the best marketing-automation software related to Lead CRM Marketing Platforms. Sendinblue Premium was founded in 2012 in Paris, France and currently has over 248 employees registered on Linkedin.