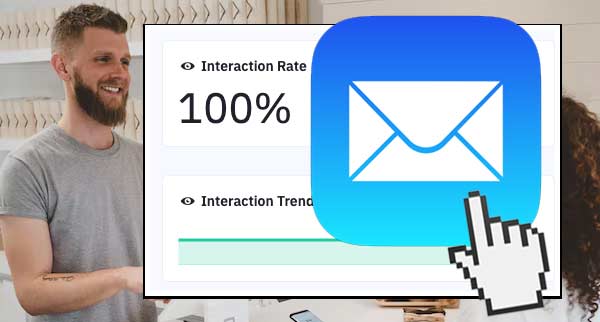 Customer Retention Through Email Marketing
It is anticipated that 319.6 billion emails will be sent and received daily around the world. Email marketing is a quick and simple method that is both cost-effective and capable of targeting specific consumers. This blog post will provide some insight into the critical part played by email marketing in the execution of an efficient strategy for retaining existing customers.
Why is it important to keep existing customers?
You can increase the earning potential of each individual customer by sending them targeted emails. If you have a strong customer retention strategy, you will have more opportunities to cross-sell and up-sell other products to your existing customers. The rate at which emails with personalised subject lines are opened is fifty percent higher than the rate at which emails with generic subject lines are opened.
How is the percentage of returning customers measured?
The customer retention rate, also known as the CRR, is a metric that can assist you in determining how long customers remain loyal to your company. To find out what your CRR is, just follow these steps. After that, this information is entered into a formula, and the resulting percentage of customer retention is calculated: E N / S x 100 = CRR%.
The advantages of marketing through email
Marketing via email is one of the most efficient and affordable ways to cultivate and sustain strong relationships with customers. If you track the behaviour and interests of your customers based on the products they have previously purchased, you will be able to target them more effectively. When the rate at which a business is able to acquire new customers slows down, existing customer relationships become extremely valuable. Customer acquisition is an essential component of the success of a business.
Email marketing can not only inform customers but also add value to the products or services you offer. Companies report that providing excellent customer service plays a significant role in retaining existing customers at a rate of 89%. The goal is to position yourself in the minds of your clients as a reliable and trustworthy source of information. Their perception of you will change from that of a paying customer to that of a loyal customer as a result of this.
Email marketing etiquette
Building a strong connection with your customers is essential to maintaining their interest in your brand. Customers want the quickest and most direct route to a sale, as well as the most direct contact they can get with the company. It is possible to have a significant positive effect on the overall experience that a customer has with a company by promptly responding to emails, responding to comments, and returning phone calls.
Which email programmes are most reliable?
If you want to strengthen your strategy for keeping customers, email marketing is a great place to start.
One more way to solicit input is to send out customer satisfaction surveys to already-existing customers. This not only demonstrates that you value their opinions, but it can also be put to use to enhance the products and services that your company offers.
Sending messages via email is the most efficient method, and many businesses choose to include a free gift with their messages. Even though it's just a small thing, it demonstrates to your clients that you care about them.
Develop a robust experience for new users to sign up
A successful onboarding procedure goes beyond simply providing excellent customer service and should also evaluate the efficiency of the onboarding programme itself. To make a positive first impression on new customers, the workflows in your company should include appropriately timed email triggers, celebratory messaging, self-service access to knowledge bases, and follow-up messaging.
Provide a personalised customer experience
When dealing with customers who require products and services that cater to varying scales, time limitations, or other preferences, you should steer clear of providing solutions that are one-size-fits-all in nature. One hundred and ninety-nine percent of marketers believe that personalization helps to advance customer relationships. 78% of respondents believe that it has a moderate to extremely moderate impact on customer satisfaction.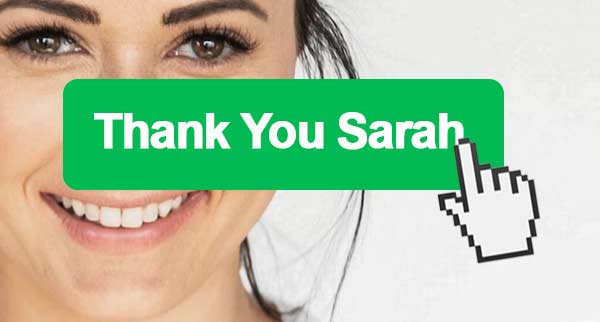 Develop a relationship of trust with your customers
Building trust is not something that can be accomplished overnight with a single strategy that works for all businesses. Customers should feel that they are receiving value on a consistent basis from your company. Customers will form an opinion regarding the credibility of your company based on how well you keep the promises you make regarding your brand and how reliably you carry out the commitments you make to them over time.
Install a system for gathering feedback from customers
A customer feedback loop is a system that can be used to collect, analyse, and disseminate customer reviews and surveys. There are a few different approaches that can be taken to gather feedback from customers. You can give customers the opportunity to provide feedback following each call or interaction by utilising a phone system designed for small businesses. Using a survey method such as the Net Promoter Score is the most typical approach.
For instance, engineers and development teams need to have access to product reviews so that they can address any issues that have been identified with the product. Your company will be able to effectively respond to feedback from customers and provide a better overall experience by utilising this system.
Keep a schedule for communicating with your customers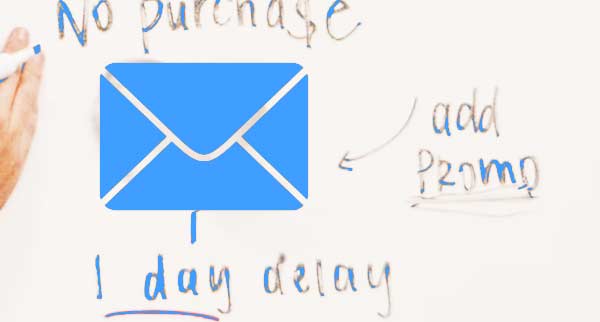 Even if your clients aren't actively providing feedback, your team should still make an effort to maintain open lines of communication with them. Customers who haven't interacted with your brand in a while should be contacted and the relationship between the two of you should be reestablished. A communication calendar is a chart that keeps track of the various ways in which a company communicates with its customers.
Send out a newsletter for the company
Maintaining relationships with clients can be made straightforward and inexpensively through the use of a company newsletter. You can keep all of your customers up to date with the latest information and offers by using email automation. Customers will be reminded of your company whenever they access their email because sending out newsletters is a straightforward process.
Launch an educational programme for your customers
A customer education programme is evidence that your company is committed to its customer base over the long term. This programme has the potential to extend well beyond the scope of your products and services. The HubSpot Academy courses cover a variety of topics, including marketing, sales, and customer service. Customers of HubSpot are able to learn how to integrate the various HubSpot tools into their existing workflows in this way.
Offer unique services
You are well on your way to retaining customers if you have developed a specialised market niche for your company that addresses a significant source of discomfort for your clientele. A strong incentive for a customer to make a long-term commitment to your brand is the successful removal of a bottleneck, the smoothing out of a workflow kink, or the automation of a process.
Launch a programme aimed at retaining existing customers
A customer retention programme is an integration of many different strategies into one cohesive whole. Companies can help customers derive more value from a product or encourage customers to share feedback if they can keep those customers as customers. There is a programme to accommodate virtually any type of business scenario, and some examples of how to put these programmes into action are provided below.
It's possible that your customer service department only has a few members if you run a small to medium-sized company. On the other hand, as your customer base grows, the demand for your services might increase. Because it can be expensive to hire new employees, many companies now rely on technology to supplement their customer service efforts.
When you screw up, be sure to offer an apology
If you provide poor customer service, you run the risk of alienating some of your most valuable clients. Make sure that you don't repeat the same mistake twice, whether it's a data breach, an outage, a billing error, or something else entirely, and don't be afraid to admit when you're wrong.
HubSpot Is a Good Example of a Customer Retention Strategy
According to the results of a poll, 96 percent of respondents would continue to purchase from a company if the proprietors expressed regret and worked to make things right. When an outage occurred during INBOUND 2018, it had an impact on HubSpot's enterprise customers. The company learned from this experience. We got to work right away to resolve the issue, and afterward, both in public and in private, we discussed the measures we would take to ensure that it would not occur again.
Motivate others by giving them a purpose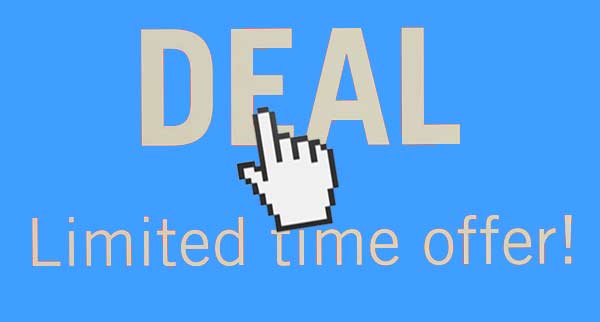 Sometimes brands inspire loyalty not through strategies and systems, but through what they stand for; whether it is through their products, people, or the way they are perceived as a person or organisation in the world we live in today, which is fast-paced and digitally-centric society.
Provide ease of use for the benefit of the customer
It doesn't matter what sector your company operates in; you should always strive to make your goods or services as user-friendly as possible.
Example of an Effective Strategy for Keeping Customers: Starbucks
Starbucks, the multinational coffee chain, has always been ahead of the curve when it comes to marketing. The Mobile Order & Pay feature that is included in the app is one of the most forward-thinking customer retention strategies that they have. The pre-registration function of the app enables customers to place orders for their coffee even before they arrive at the store where it is sold.
It is up to you, whether that be through an application or other more conventional methods; what matters is that you make their lives easier.
Leverage personalization
When it comes to customization, the focus should be on the individual users. Customers want to feel like they are getting personalised recommendations and service because they want to be treated like people. In addition to the goods and services you provide, they are interested in learning about the people who are behind your company's brand.
Tesco Is a Prime Illustration of an Effective Customer Retention Strategy
They demonstrate their concern by infusing their interactions with patrons with a sense of personality. Customer service is still important, and the people at Tesco have decided to use Twitter to provide this service in a way that has a more personal feel to it.
Determine the personas of your target audience and communicate with them using the channels of their choice. Include it in your messaging and continue to remind customers of it both during and after the buying process.
Communicate with your end users
Listening to and establishing a rapport with one's clientele is an essential component of any successful business. You can gain valuable insight by reading first-person accounts of how well or poorly your strategy is working.
Strategy for Keeping Customers: An Example from Apple
In the advertising campaign for Apple's 'Mac vs. PC', John Hodgman portrayed the incompetent PC, and Justin Long portrayed the calm and collected Mac. This campaign was done in jest, but it still managed to stir up a lot of controversy. It segmented the market and differentiated Apple from its rivals in the industry.
Maintaining consistency with your brand's identity projects an image of honesty to consumers and makes it simpler to win their business. Are you able to locate a cause that you are willing to fight for (or against)? Even if your company is more approachable than this, you can still create a rallying effect by adding some heat to your narrative and putting some fire behind it.
Utilize subscriptions so as to improve the overall experience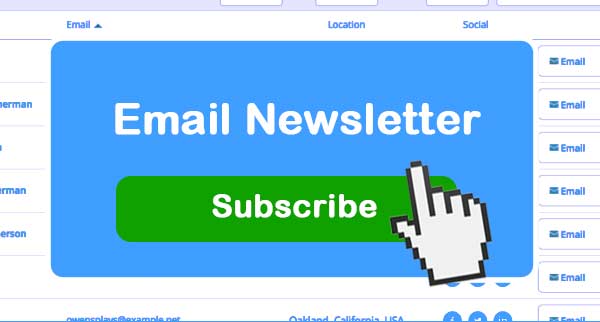 If you give returning customers preferential treatment over first-time customers, they will be more likely to make additional purchases from your company.
Strategy for Keeping Customers: An Example from Amazon
The original intention behind Amazon Prime was to provide customers with a faster delivery option. The subscription was met with a great deal of opposition, but it gained widespread favour among frequent consumers very quickly. What are some ways that you can use subscriptions to achieve your growth goals and increase the percentage of customers you keep?
You can earn the loyalty of your customers without resorting to charging them on a subscription basis. One more method is to offer advantages in the form of unique content and events that are only accessible to members. Make sure that you are providing something that people are interested in purchasing if you are going to take a page directly from Amazon's playbook.
Make use of experiences in order to elicit happy feelings
Brands have been using experiential marketing for a long time as a way to create positive sentiments with customers, and it is worth a try to tap into their sentiments as a way to increase brand loyalty.
Make use of the evidence provided by others
People are more likely to place their trust in the opinions of their family, friends, and other consumers than they are in the content produced by brands or in advertisements. Sometimes, the best form of advertising isn't your own; rather, it's the opinions of other people who don't know you well enough to give you their personal information. This is because they are more likely to be honest with you.
Make an effort to teach your customers
If you want your customers to feel comfortable making purchases from you, then you should provide them with something of value, such as a free educational programme. You should not stop trying to close the deal with your customer just because they have made a purchase; instead, you should offer them an additional incentive to buy more of your product or service.
HubSpot Academy is a good example of a customer retention strategy
HubSpot Academy provides free training videos and certifications in the areas of marketing, sales, and providing excellent customer service. Some of the programmes are exclusive to HubSpot customers and partners and can only be accessed through those channels. The HubSpot community becomes more engaged and interested in staying in the loop as a direct result of these one-of-a-kind and exclusive offerings.
Surprise and delight
If you go above and beyond your customer's expectations by providing them with something extra, like a bonus gift or benefit, it will bring them joy that they won't be able to forget.
Chewy is a good example of a customer retention strategy
Chewy, an online retailer of pet supplies, is aware that its customers adore their animals. As a result, it uses the concept of surprise reciprocity in order to delight them with gifts that are given on the spur of the moment. These don't have to be elaborate or expensive, but they should leave a lasting impression on their customers by showing that they care about their animal companions.
Absolutely speechless after seeing the portrait that @Chewy painted of Jase and sent it to me yesterday. In the process of moving into a new apartment, and I cannot wait to hang this up there! Something that I will always hold in the highest regard. Chewy has an incredible team, and I want to express my gratitude to them by using these hashtags: #customerforlife #outstanding #customerservice #CustomerExperience
You should provide support on the appropriate platforms
Understanding who your customers are and the manner in which they interact with them is a necessary component of knowing and appreciating them.
Exemplification of a Customer Retention Strategy: Slack
Slack is a widely used tool for facilitating communication in the workplace. As is the case with all forms of technology, it is occasionally unavailable, which has a negative impact on its users. It has been brought to our attention that certain clients are unable to receive SMS messages requiring two-factor authentication (2FA). This is as a result of a problem that one of our upstream partners has been experiencing.
Spend some time getting to know your customers so that you can anticipate their needs and provide assistance and information in the most appropriate manner. This will make them view you as reliable, even when things don't go as planned, and it will provide you with an increased sense of confidence that everything will work out for the best.
I would like to thank your customers
Make it a point to personally thank your customers, even if they haven't recently made a purchase or responded to an email campaign. This will go a long way toward constructing a brand that is one that is loved and remembered by its customers.
Example of an Effective Strategy for Keeping Customers: Zappos
A running tally is kept in every office at Zappos of the number of freebies and surprises that have been delivered to customers over the course of the previous month. Thanking customers for their business is a straightforward method for retaining customers, but it is also an effective method that differentiates nameless websites from cherished brands. Zappos makes it a point to let its staff members know how much their efforts are valued by the company's customers.
It is important to offer customers some sort of incentive before they can cancel their membership
We have all had prior experience in that regard. Your free trial, annual subscription, or discounted rates for the first year are all going to run out in the next few days. You have a reminder set to cancel the transaction before you are charged again.
Example of a Customer Retention Strategy: Adobe Systems Incorporated
Adobe's Creative Cloud Apps are available through a monthly subscription model that commits users to using the service continuously for a full calendar year. They have the option to receive up to two months' worth of service free of charge if they cancel their subscription early. Taking this strategy one step further for your company would be to provide these customers with additional care and attention.
Develop a relationship of trust with your customers
Building the confidence of your customers can be accomplished in a variety of ways, but one of the most effective strategies is to demonstrate the value they bring to your business and cater to the specific challenges they face.
Create a group of people who are interested in your product or service
You can use the following key points to help you reach out to potential customers and build a following for your products or services. Here are some of the key points that you can use.
Flo is a good example of a customer retention strategy
Flo is an innovative and cutting-edge platform that forecasts, investigates, and monitors individual users' health data. In addition to providing daily health insights, the application features a calendar that allows users to easily monitor the beginning and end of their cycles. In addition to this, it provides users with a space for anonymous chat rooms in which they can discuss their health concerns in private.
Become ingrained in the habits and routines of the customer
You have the ability to transform your organisation into something that motivates your target market and makes them desire to be associated with your brand. You can encourage people to adopt a healthier eating, exercise, and sleeping routine or lifestyle by making your product offering a part of their routine and motivating them to do so.
Cash App Is a Great Example of a Customer Retention Strategy
The Cash App is a mobile finance application that makes the process of sharing money easy and expedient. Cash App requires a minimum of two users: one to send money and another to receive it in order for the app to be used. Their approach to doing business is straightforward: in order to generate revenue, they charge customers a nominal fee whenever they add funds to their accounts.
As long as the application is easily accessible on our mobile devices and we are aware of at least one other person who makes use of it, it is highly likely that we will continue to be customers for a significantly longer period of time than we had originally anticipated.
Create brand loyalty by offering a product that is unlike any other
In a market that is becoming increasingly competitive, how do you ensure that customers continue to purchase your brand time and time again? How can you ensure that the product or service you provide cannot be duplicated, or at least not in the same manner as that provided by a competitor?
Example of an Effective Strategy for Keeping Customers: Bath & Body Works
Wallflower is a new fragrance plug-in that has been developed by Bath and Body Works. Only the wallflower fragrances that they sell will work in the plug-ins that correspond to them. When you choose to buy one brand over another, you automatically agree to use the fragrances that come packaged with that particular brand.
Provide a product or service that helps solve a problem, but not all problems in the world
You do not require a product offering that is capable of doing everything; rather, you require a product offering that is capable of doing a small number of things exceptionally well. This may sound counterintuitive.
Canva Is an Exemplary Model for a Customer Retention Strategy
Within the graphic design community, Canva is a name that almost everyone is familiar with. The company provides users with ready-to-use templates, icons, elements, images, and fonts, making it possible for virtually anyone to create a masterpiece using the company's resources. The days of quickly whipping up a fantastic-looking social media post by watching Adobe Illustrator tutorials are long behind us.
The company has taken the comments and suggestions of its clients into consideration and developed additional features, such as animations and enterprise-level accounts. Canva is aware that it is unable to compete with Adobe Creative Suite and believes that it does not need to in order to keep its current customer base.
Maintain the excitement throughout
If you are able to vary the products that you offer to customers, there is a possibility that they will continue to shop with you because they enjoy the element of surprise.
Exemplification of a Customer Retention Strategy: Five Below
Five Below is providing those of us in the business world with some extremely helpful information regarding the retention of customers. Five Below refreshes a significant portion of their selection of products at regular intervals of a few weeks. The fear of missing out, also known as FOMO, can be a significant motivator for customers to visit your store or website.
Make use of gamification and programmes that reward referrals
Providing your existing, devoted customers with financial incentives to bring in new business creates a situation in which everyone involved comes out ahead.
Program for Keeping Existing Customers
A targeted strategy with the goal of fostering continued patronage from existing customers is known as a customer retention programme. Customer retention programmes may be driven by the company, such as by the establishment of a customer onboarding procedure, or they may be driven by the customer, such as by the downloading and use of a mobile app in order to make purchases.
Ideas for Programs to Retain Customers
There are many distinct options available to you as a business owner for implementing customer retention programmes. Here is a list of client retention programmes that you can implement to keep your customers happy and on-board with you at your company. If you're not sure which one is best for your business, you can use this list as a guide.
Program for New Employees
New customers can be educated about how to make use of your product or service through the onboarding process, which is a function of customer success. Customers don't have to figure things out on their own because a representative from the company teaches them instead. Customers not only save time in this manner but also gain an understanding of how the product can assist them in accomplishing their objectives.
Program to Reward Loyal Customers
It is important for a customer loyalty programme to recognise and appreciate a customer's continued business. The more they spend and engage with your company, the greater the rewards and benefits they receive. Customers of many businesses can participate in a point-based programme that awards them with points whenever they make a purchase. Customers are rewarded with a free item or a discount once they have accumulated a predetermined number of points.
Board of Advisors to the Customers
Putting together a panel consisting of some of your most devoted clients can be an effective way to improve your company's goods and services. You can increase the amount of customer advocacy you receive by encouraging participants to make their reviews publically available. Testimonials from satisfied customers are an efficient means of establishing rapport, which is critical for attracting and engaging potential leads.
It is essential to engage with your customers in ways that go beyond the sale of goods and services. Create a Corporate Social Responsibility (CSR) programme after giving some thought to the company's core values. Participating actively in the communities in which you have an interest is a fantastic way to demonstrate your dedication to meeting their requirements. Customers will take note if they observe any inconsistency between the messaging that your brand conveys and the actions that it takes.
A Group for Testing in Beta
Customer beta testing groups, which are also referred to as user testing groups, offer your company specific and actionable insights from the perspective of the customer. As a result of the fact that not all customers are asked for their opinion on a new feature, beta testers are typically a select group of customers. Customers are typically enticed to participate in a process simply by virtue of the fact that it is exclusive.
Email is the most effective marketing channel you have, and it is also one of the most effective ways to strengthen your relationships with existing customers. Even when economic conditions are favourable, it can be up to sixteen times more expensive to win over a new customer than it is to keep an existing one. Increasing engagement is the single most important thing that can be done to improve retention, even though it involves a number of different channels and metrics.
Scroll down to read our indepth Email Marketing Customer Retension guide. What you should know, Email Marketing Customer Retension features, price plans and support. Pros and Cons of Email Marketing Customer Retension as a marketing automation, everything is explained below.
Sendinblue Premium is a software company that specialises in marketing-automation software for small to enterprise level businesses.
Sendinblue Premium is listed as the best marketing-automation software related to Email Marketing Customer Retension. Sendinblue Premium was founded in 2012 in Paris, France and currently has over 248 employees registered on Linkedin.