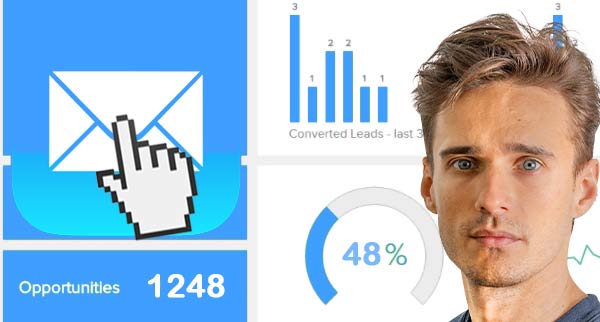 Platforms for Enterprise Email Marketing that Are Best in Class
What characteristics are necessary for a successful enterprise email marketing platform?
Email marketing is one of the most effective ways for inbound marketers to collect leads and keep customers, making it one of the most important aspects of their strategy. Your email marketing campaign will be much more likely to be successful if you use a dynamic email service provider.
Enterprise software gives large organisations with a wide variety of user roles the ability to support a number of different goals simultaneously. The most common users of these tools are organisations like schools, clubs, governments, and businesses. Of course, businesses are the most common user of these tools. Large organisations are typically thought of as those that have more than 250 people working for them.
Email marketing is extremely cost effective, as it brings in $42.5 billion for the industry for every dollar spent on it. It is anticipated that the value of the category of email marketing will rise to reach $17.9 billion by the year 2027. Enterprise email platforms provide users with access to a wider variety of features than those created for small and medium-sized businesses.
One of the most typical distinctions is the maximum number of leads that an organisation is able to keep in its database. Because of the greater number of leads, segmentation is necessary to ensure that the appropriate messages are delivered to the appropriate people at the appropriate time.
Examine the Market's Most Prominent Leaders in Marketing Automation Software
Enterprises require a software application that can connect their sales and marketing departments in a seamless manner. It should be able to handle a large number of customers and leads while also being scalable to accommodate an increasing number of leads as your company grows.
Sendinblue Premium Enterprise Email Platform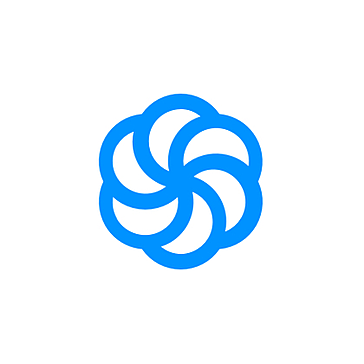 Sendinblue Premium
Sendinblue is a comprehensive tool for automating email marketing, but it does not include CRM functions. You are unable to create invoices or set up recurring payments, and there is no scoring or segmentation available for leads. This is something that does not bother us as Sendinblue works flawlessly within larger CRM systems.
Sendinblue enables large and small business to business and business to consumer businesses to build customer relationships by means of automation and targeted email marketing campaigns.
We found Sendinblue to be a very fantastic deal for the money, with outstanding customer support and simple navigation to more complicated capabilities like A/B testing and contact management.
ActiveCampaign Enterprise Email Platform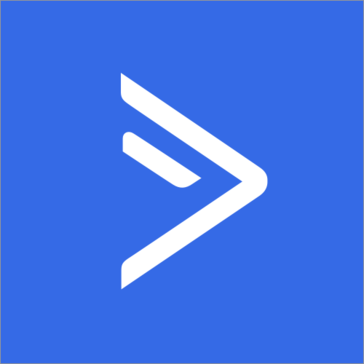 ActiveCampaign
ActiveCampaign is consistently ranked as one of the best platforms for email marketing. The collection of contact data is one of the most innovative aspects of ActiveCampaign, as well as one of its most powerful features. Simply using an email address, it is possible to discover and store additional information about a person, such as their age, location, interests and gender among other things.
ActiveCampaign provides you with subscription forms that you can upload to your website in order to gather the contact information of people who navigate to your site. When a visitor completes the form, their information will automatically be imported into your email lists. This will ensure that they are included in any campaigns you run in the future. The company performs ongoing campaign analysis in an effort to reduce the likelihood that your emails will be classified as spam.
HubSpot Enterprise Email Platform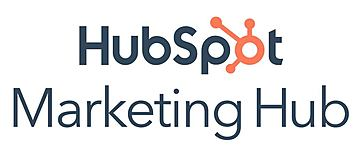 Hubspot
The marketing hub enterprise edition offered by HubSpot is an excellent choice for large-scale businesses. It provides in-depth analytics and revenue reporting on a variety of topics, including but not limited to forms, landing pages, email marketing, SEO, and more. In addition, HubSpot includes a CRM module that gives users access to all of the essential features they require in order to cultivate deeper relationships with their customers.
The email marketing software HubSpot enables users to save multiple CAN-SPAM email footers and customise emails specifically for targeted users. Using the A/B testing features, businesses are able to test various campaign versions in order to determine which methods produce the best results.
Omnisend Enterprise Email Platform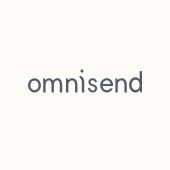 Omnisend
Omnisend is an email marketing platform that specialises in catering to the needs of e-commerce brands and online retailers. This email marketing solution is made for online retailers of any size, and it can be found here. The free version gives you the ability to send 15,000 emails per month and includes some basic features for managing campaigns. Integration with Shopify, BigCommerce, WooCommerce, Magento, and additional shopping carts is included.
The paid plans offered by Omnisend begin at $16 per month for 500 contacts and increase to $1,000 contacts with a variety of different incentives. Even with the free version of Omnisend, you can use the WYSIWYG builder on the platform to create landing pages and use them across all of your accounts.
Pardot Enterprise Email Platform

Pardot
Lead management, and tracking reports are some of the features that are included in Salesforce Pardot, which is an all-in-one marketing automation solution. Eloqua provides the capability to create campaign templates that include automation workflows. Marketo is not a slouch when it comes to providing robust enterprise email marketing capabilities, despite the fact that it provides affordable options for small to medium-sized businesses. The email marketing packages designed for large businesses are significantly different from those designed for smaller businesses in a number of important respects. Enterprise email services typically differ from standard email services in a number of functional areas, including data management, contact management, high volume email marketing, and access to massive amounts of data.
Any enterprise email service provider worth their salt will offer advanced automation features. A/B testing is one of the most effective ways to increase the percentage of people who open their emails and their level of engagement. Email marketing tools that are effective primarily benefit smaller businesses (Sendinblue, Mailchimp, Constant Contact, Campaign Monitor). The percentage of emails that were opened on desktop email clients dropped all the way down to 18%. Webmail and email clients available on mobile devices took the place of these traditional email clients.
There is a wide range of estimates regarding the typical return on investment (ROI) for email marketing campaigns; however, the majority of experts agree that it is approximately $40 for every dollar spent. You'll find that some email marketing services provide phone support around the clock, while others force you to rely on online documentation and offer limited hours for live support. The ever-increasing significance of mobile devices indicates that you should focus extra attention on the email designer and analytics sections of any email marketing service that you use. When compared to traditional email marketing, which has an open rate of between 20 and 25% on mobile devices, SMS marketing has a much higher open rate of 90 percent. Some of the more cutting-edge email marketing services have even started to take on characteristics of customer relationship management (CRM) systems.
The content of emails sent to customers can be made more personalised with the help of AI. You are able to specify triggers for email marketing services based on actions (such as opening an email or making a purchase) or inactions (such as not opening an email). You can also set up a series of emails to send to specific user groups with these services, and you have complete control over whether a campaign is active or inactive at any given time. Lead management, ROI reporting, and data analytics are some of the features that are included in Salesforce Pardot, which is an all-in-one marketing automation solution. Using its email builder tool, you are able to create custom email templates that have a design that is responsive and user-friendly. Another factor that should not be overlooked when developing content and landing pages is search engine optimization (SEO).
The enterprise email marketing platform provided by Pardot allows for the customization of your messaging in order to produce more personalised interactions. It is able to modify the content of campaign messages that are displayed to leads in response to their previous engagement. The use of Pardot, which includes spam filters to optimise the deliverability of your emails, is completely free.
Marketo Enterprise Email Platform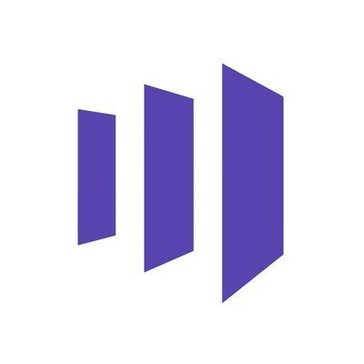 Marketo
Marketo provides options that are within a reasonable price range for businesses of all sizes. Marketo gives you the ability to manage how leads interact with your various campaigns. They assist you in categorising your leads and customers so that you may send each group the content that is most pertinent to their needs.
You can get a complete picture of each individual customer by compiling data on all of your customers and using that information. You can use this information to segment them according to their demographics, interests, and behaviour.
What are the key differences between email marketing for large enterprises and email marketing for smaller businesses?
Comparing the email marketing packages designed for smaller businesses with those designed for larger businesses reveals a number of key differences between the two types of products. The following is a list of the typical ways in which an enterprise email service will differ from other email providers:
Data management
Email systems designed for businesses have to be capable of storing and processing enormous amounts of data.
Capable of storing a large number of customers, rs, and leads and separating them into distinct groups.
Email volume
Functionality for high-volume email marketing, allowing for communication with a large number of customers.
Customization
Numerous ESPs offer individualised service packages for business customers who use email. This entails a great deal more adaptability than the self-service plans that are designed for smaller companies. A few examples of the customizable options available are the maximum number of emails that can be sent, the total number of contacts that can be stored, customer support, feature sets, and integrations.
What characteristics should you look for in a business email solution?
It is simply not possible for a business to send individual emails one at a time using a manual process. Email automation is necessary because it eliminates the need for manual labour and ensures that the appropriate message is delivered at the appropriate time. As far as the automation department is concerned, what should you anticipate from an enterprise ESP?
The bare bones of autoresponders are the minimum requirement. However, if a business email service provider is worth their salt, they will offer advanced automation choices.
Advanced Email Segmentation
It is essential to have the capability of segmenting contacts according to the various characteristics, behaviours, and demographic information that each contact possesses.
Support with top priority
The most effective enterprise email solutions will go one step further and offer their clients the assistance of a dedicated customer success manager. This individual is also responsible for setting things up and onboarding new employees. Although offering multiple support channels via phone, chat, and email is standard practise, these solutions take things one step further.
Integrations
It is essential to have plugins and integrations that connect your website to other enterprise software and vice versa.
Testing on A and B
If you want to know if something is working for you, try experimenting with different subject lines and content for your emails.
Personalized reports and display dashboards
You will be able to keep tabs on what's going on with your email communications if you use an email service provider (ESP) that offers granular reports that are updated in real time.
When it comes to email marketing, it is simple to find yourself paying for features that are unnecessary. Carry out the necessary research and put the software through its paces with your team. At the end of the day, what you want is a programme that is beneficial to both your company and its staff members. After all, they are the ones who are going to be using it.
Email marketing tools that focus primarily on serving small businesses are more likely to have robust email software that can compete with that offered by the most well-known enterprise brands. Small businesses frequently make use of a wide variety of email marketing tools, and their interfaces tend to be more user-friendly, and their free trial periods are typically very simple and straightforward to set up.
Is Business Sales Email Still Effective?
Email usage is still virtually ubiquitous. In the year 2020, approximately 306 billion emails were sent and received each day. The percentage of emails that were opened on desktop email clients dropped all the way down to 18%. Webmail and mobile email clients accounted for 43 percent of opens, taking the place of these more traditional email clients.
How much does software for email marketing typically cost?
Many plans for email marketing provide for an unlimited number of emails to be sent each month and charge you based on the number of recipients. Return on investment (ROI) calculations for email marketing campaigns are notoriously difficult to pin down. Sending 500 emails using Zoho Campaigns costs approximately $3 per month, while using Salesforce Pardot can cost as much as $1,250 per month. Prices vary depending on the number of emails sent.
How do you decide which email marketing software is going to be the best for your company?
The Basics of Beginning Your Career in Email Marketing
You will immediately know whether or not you like a product's user interface (UI), and the majority of the competitors that we looked at offer free trials. Be sure to look into how a vendor provides technical support as well, as some vendors do not make support as readily available as we had hoped they would.
Email Marketing and Mobile Device Access as the New Norm
Email marketing is shifting its emphasis away from personal computers and toward mobile devices. Email can be accessed at any time of day and from any location by users of mobile devices. Your audience should be able to be segmented based on the data collected from mobile devices. It's possible that some tools will require you to build bespoke reports in order to view this data.
When compared to traditional email marketing, the open rate for SMS marketing on mobile devices is significantly higher at 90%. Some of the more sophisticated email marketing services have started to resemble customer relationship management (CRM) systems. Incorporating user-generated content is one strategy that marketers are employing to increase the recipients' level of trust in the emails they send.
One company has developed a live chat feature that can be integrated directly into emails so that users can have one-on-one conversations with customers and provide support to individuals in need.
Email Marketing Made More Intelligent With AI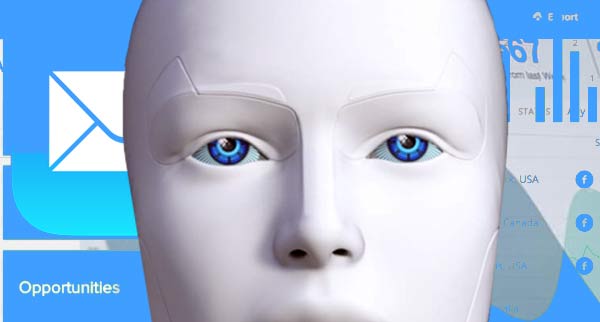 It may also assist in the personalization of email content to the individual customer level, though the extent to which this is dependent on the amount of information that can be fed from your CRM and sales systems.
Automated Processes Utilizing Email Responders
The best services for email marketing will provide you with a customised autoresponder. These make it easier for you to maintain contact with your contacts by sending emails to them on appropriate occasions. You can also pause or terminate a campaign at any time, as well as set up a sequence of emails (for example, tutorials) that can be sent to specific user groups.
What Is the Most Efficient Approach to Marketing Through Email?
Data on open and click rates, color-coded charts and statistics, and even full integration with Google Analytics are all possible forms of tracking. Multivariate testing, in which multiple variants of an entire campaign are tested, is now offered by a large number of services.
Scroll down to read our indepth Enterprise Email Platforms guide. What you should know, Enterprise Email Platforms features, price plans and support. Pros and Cons of Enterprise Email Platforms as a marketing automation, everything is explained below.
Sendinblue Premium is a software company that specialises in marketing-automation software for small to enterprise level businesses.
Sendinblue Premium is listed as the best marketing-automation software related to Enterprise Email Platforms. Sendinblue Premium was founded in 2012 in Paris, France and currently has over 248 employees registered on Linkedin.