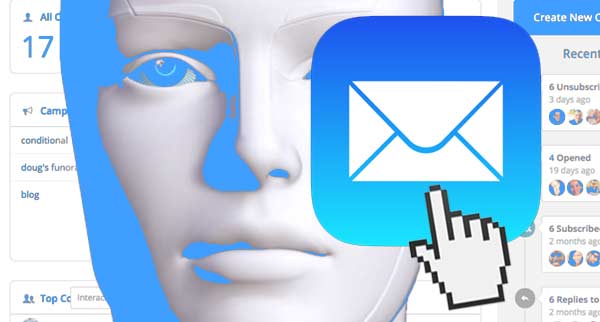 Combined CRM and Email Marketing
The combination of email marketing and CRM can provide marketers with a wealth of benefits, but only if they use the appropriate CRM platform. There are a large number of customer relationship management platforms that include email marketing capabilities. If you go through all of them, your brain will reach an information overload and start blinking. We have gathered the most useful tools for you.
What exactly is meant by email automation?
An automated email is sent to the recipient when a predetermined action is performed by the sender. The welcome email and the abandoned cart email are both examples of emails that can be automated. When it's up and running, you won't need to do much to keep it that way after it's been set up.
What exactly is meant by CRM email marketing?
CRM, or customer relationship management, refers to a strategy for managing an organization's interactions with leads and customers. It entails making use of CRM software in order to organise, automate, and synchronise the processes involved in sales and marketing. Through the use of CRM email marketing, companies are able to personalise each message, learn the purchasing patterns of customers, and even anticipate the customers' purchases.
Which email marketing service offers the most effective CRM integration?
Sendinblue
Sendinblue enables businesses to build and cultivate customer relationships through the use of email marketing campaigns, transactional emails, and highly automated email workflows. You can automatically resend campaigns to contacts who did not open it the first time you sent it using Sendinblue's functionality. In addition to this, it provides advanced functionality for email marketing, such as send-time optimization.
The free plan offered by Sendinblue is quite generous, allowing for up to 300 emails per day and unlimited contacts. Pricing begins at $25 per month and includes AB testing, advanced statistics, and 10,000 email deliveries. Sendinblue makes it simple to connect to content management systems, eCommerce tools, and other business applications.
ActiveCampaign
Over 150,000 companies in over 100 countries are currently utilising the ActiveCampaign platform in their marketing strategies. The marketing automation features, which include an integrated CRM and sales automation, are connected to email and messaging in some way. Integrations with over 870 different apps, such as Shopify, Unbounce, Jotform, and Pipedrive, amongst others.
Through the use of conditional content in ActiveCampaign, you are able to tailor the message of emails sent to individual contacts. Displaying different images or blocks of text in an email, for example, could depend on the page the contact is viewing on their website. The tool that allows you to create automation workflows by dragging and dropping blocks of a flowchart is user-friendly and simple to grasp.
According to the information provided by the provider, the monthly fee for the service is either $9 for 500 contacts with the Lite plan or $20 with the Premium plan.
Email as a Standard
Benchmark Email is a straightforward platform for email marketing that also includes a basic CRM as an integrated feature. It offers an email editor with drag-and-drop functionality, as well as email templates, forms, landing pages, and automation tools. You are able to integrate Benchmark Email with over 1500 different business tools, some of which include Shopify and LiveChat.
A/B testing, contact list management, real-time reports, polls, surveys, and integration with social media are some of the additional features. Pricing begins at $13.00 per month and includes unlimited email storage and 500 contacts.
Keap
Keap, formerly known as Infusionsoft, is an all-in-one customer relationship management platform that features robust automation capabilities. Make use of it for short message service (SMS), email, landing pages, payment processing, and more. Over the course of its more than two decades in business, Keap has provided services to more than 200,000 clients.
You can begin by signing up for a free trial of the software for a period of 14 days. In addition to this, Keap provides a robust reporting and analytics dashboard that will assist you in maintaining control of your company.
Engagebay
Engagebay is a business platform that encompasses all necessary functions. It provides four primary services, namely customer relationship management (CRM), marketing automation, help desk software, and live chat software. In this analysis, our primary focus will be on the CRM and marketing automation features it offers. They began operations in 2018, and they currently have over 12,000 clients.
You will be able to automate a variety of tasks, including emails, workflows, lead generation, and lead nurturing when you use marketing automation. Using the drag-and-drop builder, automating workflows is a simple and straightforward process. Engagebay provides a free plan that includes 500 contacts and 1000 email messages per month. The base plan costs $11.99 per month and includes 3000 email addresses and 1000 contacts.
HubSpot
The fact that HubSpot's CRM is one of the best in the industry is not the primary selling point; rather, the fact that it is completely free of charge is. Because this is not an all-in-one platform, you will need to obtain the features you require, such as email marketing and automation, from a different provider.
If you sign up for any of HubSpot's free products, you'll have access to a wide variety of features; however, these features will be severely limited. You will quickly find that you have reached the limits of the free software's capabilities, so let's take a look at what you get in exchange for your financial investment.
When using HubSpot, you will need to examine your growth strategy and evaluate it in light of the features and restrictions offered by the various paid plan tiers. You don't want to find out that you can't continue using the system because you're priced out of the next growth stage, nor do you want to be surprised by an unexpectedly high bill.
The Customer Relationship Management software offered by HubSpot is the most effective all-in-one solution for managing your marketing contacts. You will need to sign up for the two most important areas, which are the Marketing Hub and the Sales Hub.
Even with the Starter plan, you run the risk of having to pay thousands of dollars each month for more extensive contact lists. You will be charged $2,867 per month for the Professional plan, which provides coverage for 50,000 marketing contacts. Although it is the most expensive platform we are considering today (by a significant margin), it also has the most robust collection of features.
Despite the large number of features included in each of its products, HubSpot maintains an easy-to-use interface for its customers. When it comes to quality, you'll never have to worry about HubSpot, and the way the system works makes it feel like an enterprise platform. ActiveCampaign is the only platform that can compete with HubSpot. Not only does it provide significantly better automation features, but it also does so at a fraction of the cost.
The majority of the marketing, sales, and customer service features that you will ever require are included in HubSpot, so you only need to learn how to use one platform. This rate of adoption, on its own, might be sufficient to justify the expense. The user experience is also improved by the fact that HubSpot's products are divided into categories such as marketing, sales, service, and so on.
The fact that features are still accessible on lower tier plans, even though you are unable to use them, is the most significant user experience complaint regarding HubSpot. Some of the tools aren't quite up to the standard of specialised software, such as the email and form builders, which are able but not as powerful as platforms like Unbounce. Specifically, the email and form builders.
The pricing strategy of HubSpot is the primary source of frustration with the company. Regardless of the cost, the different plans may restrict certain features, which may require you to upgrade to a different product. There are some restrictions that simply do not make any sense, such as the fact that you have to pay for the Marketing Hub in order to create segmented lists.
HubSpot provides one of the most advanced CRM platforms available in the business world, and the company's specialised products for marketing, sales, and customer service are just as innovative and effective. HubSpot provides the most comprehensive all-in-one platform that we've looked at so far, but only if you're willing to pay for the privilege of using it.
Freshworks
Freshworks is a cloud-based customer relationship management platform that was launched in 2010 and currently has more than 50,000 customers around the world. The customer relationship management system can be tailored to your company's needs and the purchasing process that your clients go through. Establish personalised lifecycle stages and construct email automation to automatically nurture lead candidates.
It is designed to assist you in directing leads to the appropriate salesperson and completing deals in a shorter amount of time. The pricing for Freshsales begins at $15 per month for 750 emails per day.
Ontraport
Ontraport is a platform that automates email marketing for sales teams and organisations. It provides tools for the capture of leads, customer relationship management software, testing, email templates, and a tool for file sharing. It is a useful tool for businesses of a medium size due to the multiple pipeline tracking and custom objects that it offers.
Ontraport is a fantastic product that also boasts an engaged customer base. One thing that could be improved about the product is its cost, as it is more expensive than some of the other tools on the list. Pricing begins at $79 per month for 1000 contacts along with unlimited emails and retails.
Zoho CRM
Zoho CRM currently serves 250,000 customers in 180 countries and provides support for 28 languages. It is most effective when applied to the management of leads, the automation of workflows, and marketing automation. Through integration with Google Ads, you will have the ability to compare sales to your campaigns in order to determine which ones are successful and which ones need to be improved.
Prices begin at $14 per month for 100 email accounts for each user and increase all the way up to $1,000 per month for 1,000 email accounts.
Omnisend
The platform is tailored to meet the needs of expanding e-commerce businesses that are interested in automating their marketing and sales operations. The company has quickly established a name for itself as a modern system that offers answers to the contemporary challenges that are faced by businesses.
You are able to communicate with customers who started out on a purchase but did not finish. A comprehensive set of features is included with both the free and paid plans, which start at just $13 per month.
The free plan offered by Omnisend allows you to send up to 15,000 emails and manage up to 500 contacts each month. Email marketing, landing pages, and pop-ups are included in the free plan, which also includes some very impressive features. The free plan, which is available, does not, unfortunately, come with any automation features at all.
The one and only drawback to this is that if you use the standard plan, which requires you to purchase credits for each individual message that you send, it has the potential to become quite pricey. Pricing is also dependent on location, with one hundred SMS messages costing $1.50 in the United States, but $5.00 in the United Kingdom and $4.50 in Australia respectively. If, for example, you want to send 500 SMS messages to recipients in the United Kingdom, you will need to pay an additional $25.00 per month in addition to your regular Omnisends plan fee in order to do so. This pricing does not really fit in with the affordable nature of Omnisends plans.
E-commerce businesses that want to expand their operations through the use of automation are the target audience for Ominsend. Smaller retailers may not have a lot of experience (or any experience at all) with CMS and marketing software in general, so the system must be user-friendly and easy to understand for them. It achieves a satisfactory level of usability by striking a healthy balance between the complexity of the platform and the breadth of its feature set.
Omnisend is a comprehensive platform that can be used to manage a wide variety of online businesses. Because certain features are missing, completing tasks will require a significant amount of effort on your part.
Even with the free plan, integration with Shopify, BigCommerce, and WooCommerce as well as Zapier is provided. When you upgrade to the Standard plan, you gain access to nine additional integrations, one of which is Facebook Page.
Because of the integration between Shopify and Omnisend, switching between the two is a simple process. The glaring absence of automation in certain processes is our primary point of contention. It's annoying to have to perform the same tasks over and over again manually, especially when you're trying to create resources for an automated campaign.
Small businesses, which likely require free credits more than anyone else, are the target audience for Omnisend. The pricing for SMS just doesn't seem to work out when compared to how affordable the rest of the platform is. Additionally, we would like to see a greater degree of control over the customization options, as well as more templates that can be used for email marketing.
Salesflare
It is claimed that using Salesflare will cut the amount of time you spend on data entry by more than 70 percent. Each customer relationship management system (CRM) that is the subject of this article is extremely capable. Only Salesflare gives automated data entry a higher priority than the competition. Pricing begins at $29 per month.
The CRM offered by Salesflare is designed with the needs of small B2B companies in mind. Plans range from $29 to $99 per user per month, and even the enterprise plan is still within reach financially. Salesflare does not restrict access to a significant number of its features across any of its plans, and on the Growth plan, you have access to virtually all of them.
Salesforce's goal is to cut the amount of time you need to spend managing customer data by at least 70 percent. You will receive individualised training, a devoted account manager, and assistance with data migration for a monthly fee of $99. Salesflare will scour your emails, social media accounts, and other channels to compile a list of your company's contacts and other relevant information.
You are unable to call contacts from within the software, nor are you able to send SMS messages or communicate with contacts via instant messaging. The platform does offer a robust set of native integrations with other platforms, such as Facebook and Twitter, which are hosted by third-party companies.
Salesflare is a customer relationship management (CRM) platform that covers a lot of ground in terms of sales and marketing. The company deserves praise for the impressive work it has done in terms of the usability and design of the software. Even though the software appears to be a little bit out of date, in comparison to modern standards, the only aspect that feels like it could use an update is the cosmetic aspect.
The Salesflare CRM platform is an all-in-one solution. When we first attempted to use Salesflare, there were a few problems, including bugs and service interruptions. We made the decision to give the platform one more shot, and we are happy to report that its performance has significantly improved since we last used it. It is possible that participating in yet another trial would be beneficial.
Salesflare is a sophisticated all-in-one customer relationship management (CRM) platform that provides the advanced features that B2B companies require while still pricing its plans with the needs of small businesses in mind. You will also be able to become familiar with the platform and gain an understanding of all of the features that are at your disposal with the assistance of the knowledge base.
This is an excellent choice for smaller B2B businesses that require a system that is both capable and affordable. The fact that some essential features are lacking is the only significant trade-off that has been made. You will need to be prepared to pay additional fees in order to integrate your software with third-party tools, which will also result in an increase in your regular software costs.
EngageBay
EngageBay is the comprehensive customer relationship management solution for businesses operating on a limited budget. Although the free plan only allows for one user, the feature list appears to be more on par with that of paid enterprise plans. The upgrade path is just as impressive, with significant new features being added alongside a gradual increase in cost.
The all-in-one platform that EngageBay provides includes features that can be categorised into a total of five distinct groups. On the website of the company, the marketing section includes a list of 42 different features. However, you are only allowed 1,000 contacts and 500 megabytes of storage space with the free plan, which covers a maximum of 15 users.
Even with the free plan, you have the ability to send email sequences, autoresponders, and other types of emails. If you upgrade to the Basic plan, which costs $8.99 per month, you will have coverage for up to 15,000 contacts. The marketing automation capabilities of the $29.99 Growth plan from EngageBay are significantly improved.
The Pro plan of EngageBay has a starting price of $47.99 per month per user. For this price, you get unlimited contacts, 50,000 emails per month, call recordings, marketing and sales goal management, and a great deal of other features. EngageBay is a very feature-rich platform, despite the fact that its prices are very reasonable. Because of the breadth of these characteristics, complexity is unavoidably brought about.
EngageBay provides a satisfactory experience for its users, in spite of the complexity of the platform. There are some navigational inconsistencies, and the system does not offer any prompts or recommendations for the subsequent steps to take. You might also anticipate that a system with this many features would come equipped with in-app tutorials and guides, but instead, it is up to you to figure out how to use everything on your own.
The landing page builder offered by EngageBay is among the very best in the world; however, it is lacking in a few features that would make it even better. The available email templates are fairly simple, and companies could significantly improve the quality of their overall campaigns by modernising these templates.
When it comes to providing step-by-step instructions on how to make use of the platform, the support material provided by EngageBay falls short. In the not-too-distant future, we anticipate EngageBay will provide improved online documentation. The platform could use some in-app walkthroughs, suggestions, and prompts to point users in the right direction when it comes to relevant features and actions.
Autopilot
Pricing begins at $49 dollars per month. Autopilot is a visual marketing automation platform with the goal of assisting small businesses in expanding their operations more quickly. This is not a conventional all-in-one CRM platform, and the most glaring indicator of this is the absence of any kind of built-in CRM functionality.
Autopilot is interested in helping companies of all sizes automate their growth. Your team will be encouraged to build automated workflows when using the platform. Because Autopilot does not place any restrictions on the features that can be used with its plans, you have access to everything. Prices start at $49 per month, and there is no additional charge based on the number of users.
You are able to request an estimate based on the size of your database if you have more than 10,000 contacts to include in your request. Additionally, Autopilot provides a number of add-ons for larger businesses in the event that these businesses require premium services. Any one of these add-ons is going to make a significant contribution to the overall cost of your monthly fees.
Autopilot provides an exceptional user experience thanks to its user-friendly interfaces, which include a drag-and-drop automation builder. The platform is straightforward, especially taking into account the absence of an integrated CRM. The reporting system that is included in Autopilot is another one of its many strengths, and the platform itself makes it simple to manage your data.
Due to the fact that Autopilot does not charge on a per-use basis, you do not receive a particularly good value for your contacts. Autopilot's primary shortcoming is that it does not come equipped with a customer relationship management system (CRM). Because the contact limits for each plan are so low, you won't see much of a value increase once you hit 10,000 people in your address book.
The slow response time of Autopilot's customer support team is the service provider's most significant shortcoming. If you experience any technical difficulties, you should prepare yourself for a lengthy delay before receiving responses to your emails. VIP support add-on is available for a monthly fee of $199 and may or may not provide particularly helpful customer service.
When selecting a CRM email marketing platform, there are nine factors to take into consideration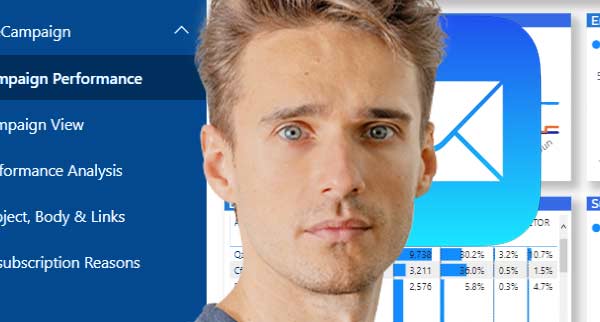 Before choosing a CRM that includes email marketing, it is essential to conduct adequate research. These are the aspects of an email automation programme that you need to think about when making your selection.
The best email templates, the simplest workflow, and email automation builders can all be found within these specialised tools.
The Cost Of The Instrument
Think about the long term and factor pricing into your decision-making as your email list grows. Some tools provide a low-cost marketing automation platform when you first begin using them, but the cost of using those tools increases dramatically as you add more features. I would recommend going with Sendinblue as your e-mail marketing platform if cost is a major factor for you.
Capabilities In The Areas Of Crm And Email Automation
You are able to personalise content for each contact through the use of CRM and email marketing. The CRM tools offered by Hubspot eliminate the requirement that users rely on any other software. You can't go wrong with Hubspot if you go for it because it offers marketing automation features such as drip campaigns, custom workflows, and smart segmentation.
User Friendliness
Benchmark Email is a piece of software that has a relatively easy learning curve, so if you're looking for something like that, I'd recommend giving it a shot. They have a straightforward user interface that is simple to navigate and fantastic drag-and-drop features. Simply give a representative a call, and they will sort everything out for you as soon as they can.
Monitoring And Analytics Of Email Traffic
In order to check that you are heading in the right direction with your marketing campaigns, you need to conduct an analysis. When it comes to providing detailed analytics and reports, the majority of marketing tools fall short of expectations. Check to see if the tool you're interested in provides all of the metrics you require before making a decision. In addition to this, you shouldn't ignore the way the data is presented.
Deliverability
For the highest possible level of customer satisfaction, it is essential that the email marketing automation tool you use delivers your messages to the inbox in a secure and effective manner.
Integrations Provided by Third Parties
Your other business apps should be able to easily integrate with the email marketing tools you use. If you want to easily connect with the rest of your marketing technology stack, you should think about going with Hubspot. Over a thousand different applications can be directly integrated with one another through the Hubspot App Marketplace's extensive selection of integrations. Take note of the key differences between native integrations and those offered by Zapier.
Safety and Regulatory Compliance
Compliance standards such as GDPR, HIPAA, and ISO should be met by marketing automation and email marketing tools as well. There is a good chance that you are gathering private information about your customers through the use of their email addresses. It is absolutely necessary for businesses to implement a security procedure of the highest possible quality.
Support For Customers
Keap should be taken into consideration as a potential CRM solution if the quality of customer service is of high importance. You will have access to unlimited support around the clock as well as a migration specialist who can assist you in moving all of your data. In the event that this does not satisfy your hunger, you will be given access to a coach who will help you build your funnels and pipelines.
The following are five reasons why you need a CRM that also includes email marketing:
Sending out messages via email is an essential component of lead nurturing
One of the most efficient ways to cultivate leads is through the use of email marketing. Drip email campaigns are what you need to use if you want to ensure that you send the appropriate emails at the appropriate times. The process of lead generation and nurturing can become much less stressful when email automation is used. The effectiveness of the process of nurturing leads can be improved through the use of automation, which guarantees that the lead will receive pertinent information.
Sending email marketing emails to thousands of contacts is made simple by tools designed specifically for email marketing. Automation means you can personalise messages at scale. Open rates for emails will increase as a direct result of personalization. Personalizing the subject line of your email can increase the number of recipients who open it by 22%, according to research.
Raise both productivity and level of planning
The effectiveness of sales and marketing teams can be improved with the use of CRM and email marketing tools. When working with customers located in different time zones, it is absolutely necessary to schedule your email communications. In addition to the challenges posed by differences in time zones, it is essential that you send the emails at the appropriate time. Some platforms for automation provide recommendations for the most effective times to send emails.
Reduce expenses and boost return on investment
It is not necessary to have large sales and marketing teams if you use a CRM tool for email marketing. Sending emails, categorising contacts, and assigning tasks can all be automated, which will free up some of your time. An automation tool that is managed by five people rather than a marketing team of thirty can finish the job in a shorter amount of time.
Enhancements to the Reporting and Analytical Capabilities
Having a CRM that also handles email marketing provides you with the reporting tools you need to conduct in-depth research on your email marketing campaigns. Without analytics, finding ways to improve is impossible, and all you'll end up doing is guessing in the dark. Automation platforms provide you with access to more in-depth data, such as goal tracking, individualised events, and conversion reports.
Scroll down to read our indepth CRMs With Email Marketing Automation guide. What you should know, CRMs With Email Marketing Automation features, price plans and support. Pros and Cons of CRMs With Email Marketing Automation as a marketing automation, everything is explained below.
Sendinblue Premium is a software company that specialises in marketing-automation software for small to enterprise level businesses.
Sendinblue Premium is listed as the best marketing-automation software related to CRMs With Email Marketing Automation. Sendinblue Premium was founded in 2012 in Paris, France and currently has over 248 employees registered on Linkedin.