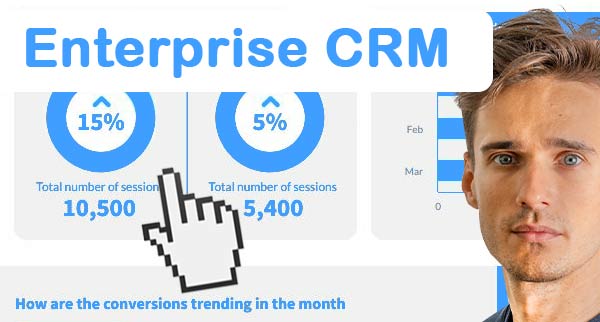 The Very Best Customer Relationship Management Software for Large Businesses
Using customer relationship management software, you can collect information about customers, keep track of current and potential customers, create marketing campaigns, and automate almost every process. The capabilities are even more impressive when using a CRM software solution designed for enterprise use. Nevertheless, because there are so many service providers, various solutions, and the unique characteristics of each, it can be very difficult to understand.
What exactly does Enterprise CRM mean?
Larger businesses that have more robust and complicated business needs are the ideal candidates for an enterprise CRM. It assists in the coordination of processes that cut across functional boundaries and have direct bearing on sales and customer service. Organizations that have multiple departments and that rely on real-time CRM data are good candidates for an enterprise platform because of the advantages it offers.
Essential Attributes
CRMs that are intended for use by enterprise-level businesses are constructed to be able to manage a wide variety of complex tasks, data, and workflows. When compared to the price of a standard CRM system, the price of enterprise CRM solutions is significantly higher. On the other hand, the additional cost may be explained by the amount of time and labour that is necessary to customise a solution.
Benefits
Enterprise customer relationship management systems make it easier for employees to work together and share information with one another so they can better serve customers and prospects. You can make it possible for third-party sales channel partners to reap all of the benefits of a CRM by implementing a solution such as this one. Accurate and up-to-date information about customers can be centralised with the assistance of an enterprise platform.
Enterprise vs. SMB CRM
The operations of an enterprise might span a number of countries or territories in addition to a variety of product categories. A comprehensive contact management system and extensive scheduling capabilities are essential to the needs of a large company. CRM software is typically utilised by SMBs in order to coordinate marketing campaigns, generate leads, and manage promotions. This is due to the fact that they operate multiple business units, each with its own dedicated sales and marketing staff.
Best Enterprise CRM Solutions
Salesforce Sales Cloud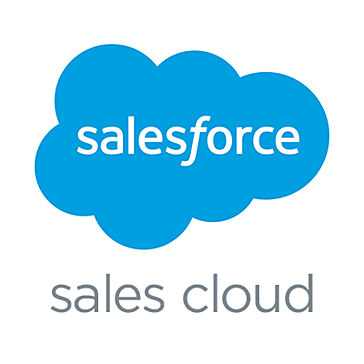 The Sales Cloud offering from Salesforce is designed to support marketing, customer support, and sales in businesses that cater to both B2B and B2C customers. In addition to lead management and opportunity management, capabilities also include visual workflows, quote management, and more. It is appropriate for companies of any size and in a wide variety of industries, including wealth management, financial services, healthcare, retail, media, manufacturing, hospitality, and media.
SAP Sales Cloud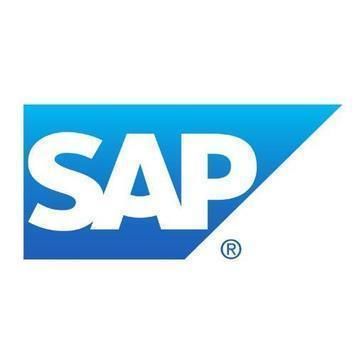 The SAP Sales Cloud is software that is delivered as a service and runs on the cloud platform that is provided by SAP C/4 HANA. It provides a portfolio of cloud-based applications, helps monitor customer activities, provides guidance on quotes and contracts, and offers assistance in these areas. The beginning price for the basic plan is $55 per user per month.
Dynamics 365 for Sales from Microsoft

The platform known as Microsoft Dynamics 365 Sales assists businesses in gaining actionable insights and cultivating relationships with their customers. It is also possible to deploy it in a partner-hosted or private on-premise cloud in addition to Microsoft's cloud. The pricing model is based on a subscription, and the initial purchase costs start at $65 (USD) per user (per month).
Oracle CX Sales

Oracle CX Sales is a software as a service (SaaS) product that helps improve sales results as well as customer satisfaction. A social collaboration platform, a partner portal, as well as sales planning and performance management are all included in its capabilities. It is appropriate for business-to-business and business-to-customer organisations of any size and in any industry, including the automotive, construction, and engineering sectors.
NetSuite CRM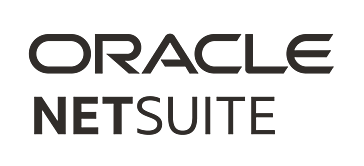 The management of your sales process should absolutely include the use of CRM software. The CRM platforms that offer the most functionality all in one package include not only client management and customer service but also marketing automation and sales force automation. HubSpot CRM offers a comprehensive set of features that enables businesses to easily monitor and organise their sales processes, as well as to successfully close deals. The three primary categories of customer relationship management software are the operational, analytical, and collaborative varieties. Think about whether you run a business that sells to other businesses or directly to consumers; the required features will differ greatly depending on who your customers are.
In our article, we provide an in-depth breakdown of this topic, discussing what each type provides and how it can uniquely benefit a company. There is a possibility that some ERP and CRM functionalities will overlap, which will lead to confusion between the two systems. Whereas enterprise resource planning is primarily concerned with financial data, customer relationship management focuses on the management and logging of customer information. A significant number of CRM providers include marketing automation as a standard functionality in their products. Cloud customer relationship management applications are typically the best choice for smaller and medium-sized businesses, which typically lack the necessary IT resources and level of technical expertise to run on-premise software.
SaaS is a significantly more lightweight and hands-off version, making it ideal for small teams that require software that is simple to use. You will be able to streamline the transition from marketing to sales with the help of a CRM platform, as well as prioritise the most promising leads and enable cross-selling and upselling. If you have a list of implementation goals, it will be easier for you to choose CRM solutions that will help you achieve those goals and put you on the path to success. If you are interested in purchasing a customer relationship management (CRM) system, the following are several of the most important criteria that must be satisfied before you can sign a contract with the vendor. CRM systems take care of a wide variety of crucial processes for your company and serve as the basis for activities that drive revenue.
If you are interested in purchasing a customer relationship management (CRM) system, we have compiled a list of the most desirable features that purchasers look for in such products. As a result of our research with hundreds of buyers of CRM systems, we are aware of the type of software that is being selected and how well it meets the requirements of your organisation. Within a relatively short amount of time, robotic process automation and artificial intelligence (AI) will have a significant influence on the customer relationship management (CRM) industry. In the CRM industry, John Chan, Director of the Software Lab at ISM, identified four key areas of impact. The cost of the customer management software will be significantly impacted by the deployment strategy that you choose.
The base cost of using the CRM platform represents the most significant difference. A cloud service will typically charge a recurring subscription fee, the amount of which is typically determined by the total number of users. Get each one broken down into a separate full evaluation report for the most meaningful comparison of CRM software possible. On-premises customer relationship management software is typically acquired through the purchase of a subscription; depending on the provider, this subscription may be paid for once or on an ongoing basis. Additionally, individual users may be required to hold their own unique licences by certain service providers. Zoho CRM serves a wide variety of business sectors, including the financial industry, the energy sector, the retail sector, the manufacturing sector, and more.
The pricing is determined by the length of the subscription and is only available by quote.
The HubSpot CRM

The management of your sales process should absolutely include the use of CRM software. Users are given the ability to expand their performance capabilities through integrations, which enables optimal business growth. Marketing automation, sales force automation, client management, and customer service and support are typically included in even the most comprehensive and all-in-one customer relationship management (CRM) platforms.
Different kinds of Enterprise CRM Platforms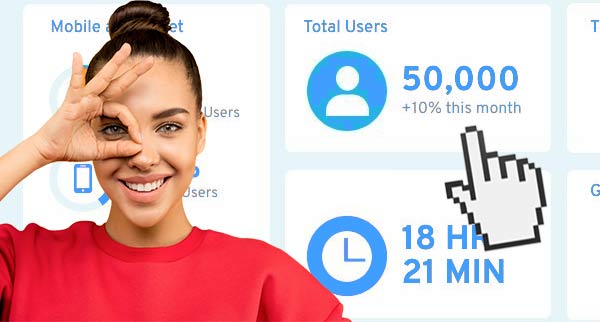 There are a lot of CRM platforms that are tailored to particular industries, such as the real estate industry. Customer relationship management can come in a variety of forms, the most common of which are operational, analytical, and collaborative approaches. In this article, we provide an in-depth breakdown of this topic, discussing what each type of CRM system offers and how it can specifically benefit a company.
Consider which kind of customer relationship management system would work best for you based on the required features, which can vary greatly depending on the target audience.
Who Makes Use of a CRM?
The implementation of CRM systems is feasible for businesses of any size and in any sector. Your need for a customer relationship management (CRM) platform will become more pressing in direct proportion to the volume of data and customers that pass through your companies. On the people side of things, the sales and marketing teams are the ones who make the most use of customer relationship management software.
Right-Sized
Small and medium-sized businesses want a customer management software that has plenty of useful features but isn't cumbersome and time-consuming to administer. Because they are more adaptable than large organisations, small businesses require a customer relationship management system that can accommodate movement and change. Enterprise clients require security models, collaboration apps, and platform tools that are more technologically advanced.
CRM, ERP, and Marketing Automation: What Sets Each Apart
There is a possibility that some ERP and CRM functionalities will overlap, which will lead to confusion between the two systems. Whereas enterprise resource planning is primarily concerned with financial data, customer relationship management focuses on managing and logging information about customers. The use of marketing automation tools can help streamline marketing campaigns and automate activities such as campaign management, communication management, and customer segmentation.
The majority of customer relationship management (CRM) systems enable users to sync data with marketing automation systems, which ensures that marketing and sales teams are on the same page. However, if you do not wish to make an investment in two separate pieces of software, you will find that many CRM vendors offer marketing automation as a pre-built functionality.
Why Is a CRM Strategy Necessary for Your Business?
You are able to establish robust personal connections with customers by utilising a CRM strategy that is well designed. The way in which you interact with customers and the efforts you make to cultivate relationships are what define the business strategy. You should make collecting data from customers and analysing their interactions a priority in order to better understand various scenarios, which will lead to increased sales and revenue.
How to Make Appropriate Use of CRM
Even though CRM software will handle the majority of the work for you, following the best practises that are outlined in the following paragraphs will ensure that you are making the most of the system: Recommendations and analyses made by industry professionals on the best CRM products
Deployment Methods
There is no doubt that more and more businesses are moving their operations to the cloud, but there is still a place for on-premise software. The software-as-a-service (SaaS) model offers many benefits to different types of businesses. Cloud computing has reduced the vulnerability of previously held concerns regarding the safety of user data by closing the security gap.
Cloud customer relationship management applications are typically the best choice for smaller and medium-sized businesses, which typically lack the necessary IT resources and level of technical expertise to run on-premise software. Large businesses have more leeway to make changes, but the decision that's best for them will depend on their own requirements. Consider the question of how well legacy ERP software would integrate with a customer relationship management (CRM) system.
The Primary Advantages
Numerous advantages can be gained when using the appropriate CRM software. Your company can anticipate the following benefits once a CRM platform has been implemented:
Increased Effort and Productivity
CRM solutions simplify desktop integration, reduce the number of keystrokes required to complete a process, logically sequence process steps, trigger subsequent process steps or reminders, use workflows to automate business processes, and deliver alert notifications. In addition, they trigger next process steps automatically.
Better overall satisfaction for the user (UX)
CRM systems have begun to incorporate consumer technologies in order to make learning curves more manageable and to provide users with a more satisfying experience overall. These user interfaces make use of more blank space, have less clutter, and incorporate guided behaviours. They also provide additional options that can be activated with a single click, such as Quick Create functions or traceability to records or transactions that have been viewed previously.
Improved Interactions With Customers (CX)
It is necessary for businesses to have the capacity to connect with their audiences in a manner that is relevant, personalised, and contextual. CX management, also known as customer experience management, is a strategic customer strategy that aims to keep customers more connected and informed. Users are able to manage all customer data from any channel or device that the customer chooses to interact with, as long as a central profile exists for each individual customer.
Platform Integrated Into One
CRM systems started out as departmental applications but have since evolved into enterprise suites. The most successful CRM vendors have taken their products one step further by basing their CRM offerings on robust platform technologies. They may also provide third-party ecosystems, such as app stores or integration with the third-party solutions provided by other software vendors.
Increased Productivity
Because CRM solutions can assist you in locating and cultivating high-quality leads from a diverse range of sources, you won't have to waste time pursuing the appropriate leads at the inappropriate times.
Access Anywhere, Anytime
With the use of a smartphone or tablet, sales representatives are able to plan their day, open and share documents, view dashboards, and engage in sales calls. With a mobile customer relationship management system, sales teams that are out in the field will always have access to customer information and accounts.
Putting Leads in Order of Priority
The capabilities of lead scoring offered by CRM assist sales teams in prioritising their outreach efforts. According to Salesforce.com, it has the capability to automatically flag leads that have high scores and move them to the top of the task pile.
Insights into Marketing
When incorporated into a company's sales and marketing strategy, customer relationship management, also known as CRM, has the potential to result in increased revenue for that company. A customer relationship management (CRM) system's data can be analysed to reveal recurring patterns and provide insights into customers, products, and even competitors. If you use these realisations in the process of product development and in developing market strategies, you can help increase revenue.
Communications Tailored to the Individual
According to a report, sixty percent of customers who have had a personalised shopping experience say they are more likely to become repeat buyers. You will be able to personalise communications at scale and follow up at the appropriate time with the help of marketing and sales automation. In-depth recommendations and analysis of the best customer relationship management (CRM) products.
Goals for Their Implementation
It is critical to begin the process of selecting a CRM system by developing an implementation strategy. When you have a CRM platform in place, you can make the transition from marketing to sales much more seamless. In addition to these capabilities, it can also deliver geotargeted advertising and enable cross-selling and upselling.
You can also cultivate leads until the point that they are prepared to make a purchase, give customers a positive experience so that they will return again and again, and measure everything from the performance of marketing campaigns to the performance of sales representatives in order to maximise the effectiveness of your overall efforts.
How to Protect Against Failed Implementations
The majority of users lose sight of the core business needs and goals, which can be a significant contributor to the failure of an implementation. Before choosing a vendor, it is important to take into consideration a number of important factors, including cost, cost, customization, scalability, deployment, business value, and most importantly, your business needs.
Fundamental Capabilities and Characteristics
If you want all of your data to come from a single, reliable source, dashboards are a must-have, and reports can give you an in-depth look at how things are going.
Recommendations and analyses made by industry professionals on the best CRM products
Features and Functionality of an Enhanced Level
Through the use of workflows and triggered actions, marketing automation gives you the ability to scale your marketing activities. This enables you to automate drip marketing campaigns and send emails in bulk to a list of one thousand people with just the click of a button. Email marketing, A/B testing, and analytics are all features that are frequently used.
Choosing Appropriate Software
Customer relationship management systems are highly effective tools that can be utilised by companies of any size. According to Grand View Research, the size of the market is expected to reach $157.6 billion by 2030 from its current value of $57.9 billion. CRM systems take care of a wide variety of essential processes for your company, particularly those involved in the sales department.
Gathering of Needs and Requirements
Establishing the primary criteria that must be satisfied by your CRM software should be the first step in the purchasing process. Many times, more advanced features are only available in products that cost more money and are of a higher quality. Users require a solution that can display all relevant information in a single view.
Principal Attributes
You should be able to import and export information directly from other sources such as email, websites, social media channels, and other business systems. This should be possible immediately. This will assist you in decreasing the number of menial and repetitive tasks that your employees are required to complete, thereby streamlining the experience for both your customers and your employees.
Email Marketing Automation is a feature that streamlines workflows and automates repetitive marketing tasks such as scheduling batches of emails. This feature is also known as EMA. Synchronize customer data from websites, emails, or other software with the database in order to populate fields that are fully customizable. It maintains a comprehensive database of customer information for the purposes of sales targeting, customer service, and other activities that foster relationships.
The centralised and organised presentation of a pipeline's comprehensive view of the customer lifecycle makes customer data administration much simpler. It is possible to improve efforts to nurture leads by segmenting those leads based on where they are in the buying cycle. This eliminates leads that do not meet the qualifications and cuts down on missed opportunities.
Enterprise CRM Trends
Artificial Intelligence
According to a report by Salesforce, sixty percent of marketers already have an AI strategy that has been fully defined. It is essential to have an understanding of what artificial intelligence (AI) is capable of doing as it becomes increasingly integrated into customer relationship management solutions. According to research conducted by Salesforce, artificial intelligence is currently in high demand and is expected to remain so for the foreseeable future.
Dozer: There aren't very many solutions that make full use of AI or robotic process automation at the moment, but in the future, that will change significantly.
Self-Service
The customer relationship management system (CRM) must be tightly coupled to the back-office enterprise resource planning software (or be a part of it). For self-service to be possible, the CRM application needs to have access to data from a variety of different functional areas.
Customer Experience (CX)
A study conducted by Qualtrics found that people are more likely to recommend an organisation after having a positive experience as a customer by a factor of 5.1.
User Experience (UX)
A customer relationship management platform that nobody uses is useless. In order for vendors to meet this value-add requirement, more application customization needs to be made available. The capabilities that are the easiest to understand and use will be prioritised for implementation, while the others will be ignored. When it comes to customer relationship management software, you should never undervalue the importance of providing an exceptional user experience.
How to Make a Comparison of Different Software
To get started, you should talk to your coworkers and contacts in the industry about the CRM apps that they use. You might become aware of benefits of CRM systems that you were unaware of or you might hear horror stories that scare you away from using one.
You are able to evaluate different CRM software providers based on how well our analyst team scored the companies for their various features. You can define and rank the most important features and requirements for your CRM system by using a template specifically designed for that purpose. For a more data-driven approach, consider our CRM comparison matrix.
Considerations Regarding Price and Cost
You will be able to maintain control of leads and follow-ups when you implement a CRM solution because it will streamline essential parts of your sales process. It gives marketing teams the ability to create targeted, personalised content that can be delivered at crucial stages in the journey of a customer. The base cost of using the CRM platform is significantly different when using cloud-based software as opposed to on-premises software.
It is essential to conduct research if you want to find the most effective CRM software for your company if you are in the market for such a solution. The overall effectiveness of marketing efforts can be improved along with communication and efficiency when using customer relationship management systems.
Scroll down to read our indepth Top Enterprise CRM guide. What you should know, Top Enterprise CRM features, price plans and support. Pros and Cons of Top Enterprise CRM as a marketing automation, everything is explained below.
Sendinblue Premium is a software company that specialises in marketing-automation software for small to enterprise level businesses.
Sendinblue Premium is listed as the best marketing-automation software related to Top Enterprise CRM. Sendinblue Premium was founded in 2012 in Paris, France and currently has over 248 employees registered on Linkedin.