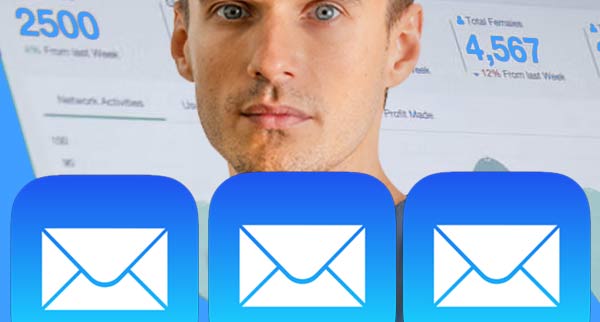 Best Mass Email Senders
You can easily communicate with a large number of people using email blasts. The most effective mass email senders will give you the ability to monitor and address problems that may have an effect on conversions. It is imperative that you select a dependable provider if you do not want to be concerned about whether or not your campaigns will reach their intended recipients.
Finding the right mass email sender for your bulk email campaigns
An email campaign that aims to reach the greatest number of people possible is known as an email blast. It's possible that you're sending thousands of high-impact messages to a number of different recipient lists. To avoid being blacklisted due to sending emails of low quality, it is essential to use a bulk email service that has a solid reputation in the industry.
Best Mass Email Senders For Bulk Email Blasts
SendGrid
Users who require more advanced customization and integration options will find that SendGrid is an excellent option to consider. It is a platform that provides you with access to tools for scheduling, testing, and managing contacts all in one place. SendGrid is a very user-friendly platform thanks to its drag-and-drop functionality, which makes the platform even more user-friendly despite its robust nature.
Elastic Email
Elastic Email is a robust platform for email marketing that utilises a pricing model based on a la carte options. It gives you the ability to schedule multiple campaigns all at once with a variety of settings, including the send time and other options. This platform is extremely scalable, and as a result, you are able to send up to 100 million emails every single month.
There are also add-ons that are not required but can be purchased separately for an additional cost, such as a private IP address or additional storage space.
Amazon SES
Amazon SES, which stands for 'Simple Email Service,' is a highly developed email marketing platform that operates in the cloud. This tool also integrates seamlessly with other AWS services, such as AWS Identity and Access Management (IAM). The price of using Amazon SES is very reasonable, coming in at only $0.10 for every 1,000 emails sent.
In addition, if you host your application with Amazon Elastic Compute Cloud (EC2), you have the ability to send up to 62,000 messages per month without incurring any costs.
Mailjet
Mailjet is an email service provider that is both dependable and simple to use. Its drag-and-drop builder makes it possible for you to create emails that are highly engaging for recipients. Mailjet includes a powerful analytics tool, which can assist you in monitoring and optimising your campaigns. The following is a list of some of Mailjet's additional features:
Increasing the effectiveness of your marketing strategy can be as simple as using a reputable mass email service provider. It can be difficult to find a suitable sender that simplifies the process of sending bulk email blasts and reduces the associated costs. In order to assist you in selecting the mass email sender that is most suitable for your needs, we have analysed and compared the top five mass email senders.
When it comes to sending emails in bulk, quantity will undoubtedly be one of the most important factors to take into account. You desire to be able to send an unlimited number of emails without being subject to any restrictions. But first things first: you need to figure out which platform you want to use because there are so many different alternatives available.
What Makes A Good Mass Email Sender?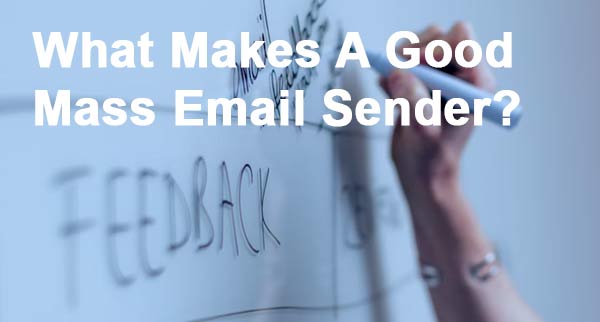 You need to plan your emails and track email interactions, automation and understanding customer intent is key. You need to do all of these things. The practise of sending mass emails to as many people as possible is not considered a marketing strategy, and it is also questionable from a legal standpoint (if at all).
ActiveCampaign
ActiveCampaign came out on top in our annual comparison of more than one hundred different email marketing platforms, boasting more than 130,000 small business clients. This platform caters to companies that are looking for a CRM, email marketing, and automation system all rolled into one convenient package. You are able to send an unlimited number of emails with each plan, and pricing is determined by the number of contacts you require.
Pricing begins at just $9 per month for up to three users for a package that contains 500 contacts. Prices start at $111 per month and go up to $399 per month once you reach 10,000 contacts. Businesses that are looking for a platform that can handle all of their email marketing, automation, and CRM needs should look no further than ActiveCampaign.
Modern mass email senders offer automated lead tracking and reporting. If you get everything you need from ActiveCampaign for just #9.99 per month, you will ultimately save yourself a lot of money that you would have spent on additional marketing software.
Sendinblue
Software for marketing via email Sendinblue is widely regarded as one of the industry's premier email builder platforms. Prices begin at?16.5 per month and can increase to?424.15 per month for sending 1,000,000 emails per month. Unlimited contact storage is included with all of our plans.
You can send more emails and grow your email marketing list with the assistance of a fantastic tool called Sendinginblue. Additionally, it has some of the best features that we've seen for transactional emails. If you need to send more than a few thousand emails each month, you can take advantage of our individualised pricing plans.
Sendinblue is the first email marketing platform that we've looked at that offers serious reporting tools for gauging the performance of your emails after they've been sent out. These tools allow you to measure how well your emails are received by recipients. It also provides some excellent automation and lead generation features, but it is not up to the standards set by the market leaders in this regard.
ConvertKit
For individuals working in creative industries, the bulk email sender of choice is ConvertKit. There is no provision for predictive sending, split testing, or A/B testing, and the reporting capabilities are extremely limited. It is ideal for people who merely require a simple tool that can send emails to a significant number of recipients at once.
ConvertKit's pricing model, which is comparable to that of the other two tools discussed above, enables unlimited email sends, but the cost of the service is determined by the number of contacts on your list. In general, their prices are very reasonable, though they are not too dissimilar to those of ActiveCampaigns, which we felt generally offered more for the money overall.
MailerLite
MailerLite is, without a doubt, the most cost-effective method of sending bulk emails for smaller list sizes. Sending up to 12,000 emails per month is completely free. User-friendly and comes with a solid set of features, including A/B testing and time-zone tags, amongst others.
Choose MailerLite as your email marketing solution of choice if you're looking for an all-in-one service. The most significant problem is that your emails are frequently marked as spam. ISPs become suspicious when there is a large volume of email, and as a result, your emails have a lower chance of getting through the spam filters.
Pepipost
Pepipost is a cloud-based email delivery solution that can assist you in the management of your email domains as well as the users of those domains. It is powered by artificial intelligence, which enables it to analyse the minute signals transmitted by ESPs. This tool gives you complete control over all of your email activities and provides a report on the delivery of your emails that is updated in real time.
Pepipost does not stop here in their pursuit to provide an enriching experience to their customers; instead, they ensure that the inbox placement is high, provide support around the clock, and offer the lowest possible price for all of these features combined.
Mailgun
Mailgun is software for email marketing that allows for the sending of multiple emails at once. Their RESTful, Simple API abstracts away the complex details involved in sending transactional or bulk emails. You won't have any trouble integrating an SMTP (Simple Mail Transfer Protocol) server, and you'll be able to build your own service with the open-source library it provides.
Email Marketing through HubSpot
You are able to create email newsletters, autoresponders, sequences, or even straightforward one-off emails with HubSpot. You are able to optimise your emails with the help of the A/B testing features, and track everything in real time. A landing page builder, forms, popups, live chat, bots, and ad tracking are just some of the incredible tools that are available through HubSpot.
SMTP2GO
The sending and receiving of email messages in a manner that is fully automated and controlled by software is SMTP2Go's primary objective. When it comes to the sending of bulk emails, it has earned the trust of a large number of users in the market place. They provide you with access to some of the quickest data networks in the world via their servers, which are located in a number of different locations.
Sparkpost
Sparkpost is a platform for email intelligence and automation. It gives you unprecedented data visibility while allowing you to optimise the performance of your email. This app offers a dashboard that compiles all of the logs and statistics pertaining to your email activity into one convenient location. In addition to that, it gives you access to an SMTP cloud server so that you can send emails from the cloud.
Mandrill App
You are able to send an email with the CSS and HTML that you already have with Mandrill. It gives you the ability to connect the information contained in your emails with your Customer Relationship Management (CRM) system or database. You only need one Mandrill account in order to send email from multiple domains using those accounts.
Tipimail
Tipimail is a platform service that allows users to send multiple emails at once. It offers a software as a service (SaaS) platform that allows users to view statistics and assists in the sending of emails that connect to any information system via SMTP. This tool was developed with a proprietary technology that enables you to send email at a high rate of speed.
Drip
Drip is a service that allows users to send bulk emails in bulk. It is designed for digital marketers, eCommerce store owners, and bloggers. This tool provides integrations for most popular crms like WordPress.
You will be able to develop unique shopping experiences for your website or e-commerce site with the assistance of the eCommerce marketing automation feature offered by the company. In addition to that, it offers a revenue attribution feature that enables you to keep tabs on the money that your email marketing campaign brings in.
Your email marketing campaign may not be as successful as it could be if you are not using the appropriate bulk email sending service provider. Drip provides a free plan in addition to premium plans that begin at $49 per month in price.
Mass Emails vs. Transactional Emails
The vast majority of businesses today use email for both transactional and mass communications. You can send emails in bulk according to a schedule that was created by the marketer, or you can send emails to only a specific group of people who have been targeted. An action taken by a customer will cause a transactional email to be sent (say, a password reset or abandoned cart).
The Components That Make Up the Most Effective Bulk Email
Both Mailgun and Mailjet are considered to be two of the most reliable and effective free mass email senders. Real-time analytics and email tracking are two features that bulk email services offer their customers. With these features, you can monitor everything from the open rates and autoresponder performance to the conversion rates of your entire email list.
Even services that are free to the user should come with robust support teams available around the clock and prompt customer service. Instead of going with a single opt-in subscription, go with a double opt-in subscription. This prevents your messages from being identified as spam and stops your mail id from being blocked.
You will be able to determine what makes your customers respond by integrating your CRM solutions with software that manages bulk email marketing. The use of domain and IP warming is something you should look into doing if you want to make sure that your mass mail marketing campaign is successful. This indicates that you will begin sending a specific number of emails at the beginning and then gradually increase that number.
The HTML template that is used for email marketing campaigns should be clean and uncluttered. If you are sending emails that contain both images and text, you should make sure that the dimensions of both the images and the text are proportional to the size of the emails you are sending because this is a good place for them to reside.
Scroll down to read our indepth Mass Email Senders guide. What you should know, Mass Email Senders features, price plans and support. Pros and Cons of Mass Email Senders as a marketing automation, everything is explained below.
Sendinblue Premium is a software company that specialises in marketing-automation software for small to enterprise level businesses.
Sendinblue Premium is listed as the best marketing-automation software related to Mass Email Senders. Sendinblue Premium was founded in 2012 in Paris, France and currently has over 248 employees registered on Linkedin.