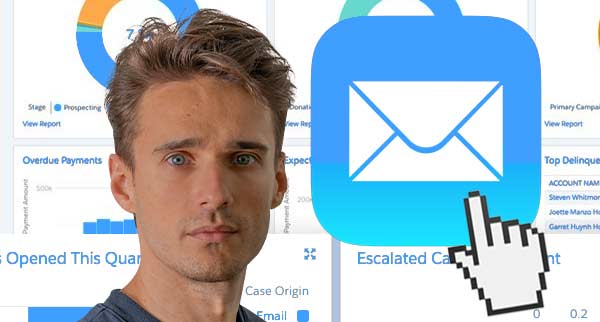 Does the Use of Email Lead to More Conversions?
Yes email marketing does lead to more conversions, as long as your list is segmented and targeted. You must also be offering something of value to your email list. Email is a fantastic tool for fostering engagement with prospective customers and strengthening relationships with existing clientele. If you want to improve your email marketing strategy, there are some best practises that are applicable to any industry and can help you do so. To ensure that your emails are sent to the appropriate people and to increase the likelihood of conversions, segmentation is absolutely necessary.
Whatever it is that you are trying to promote, as well as whatever it is that you want the user to do in response to an email, it is imperative that these things align with your list of contacts. The list is going to be more useful if you segment it more. Think about dividing people into groups according to the products they buy, the topics they are interested in, their level of engagement, buyer personas, or ideal customer profiles.
Use Email Suppression Lists
You can select the individuals who will get your email by using a technique called segmentation. Suppression is another option for excluding particular populations from consideration. You can make sure that the only people who get your emails are those who are likely to interact with them by using suppression lists to weed out inactive or irrelevant contacts.
Determine the Appropriate Email Message Cadence
The size of your customer database, the nature of your good or service, and the marketing approach you take as a whole will all play a role in determining how many emails you send out. Choose a cadence that your teams will be able to maintain, whether it be once a week or every other day. Your audience will become accustomed to receiving your emails on specific days as a result of this.
Email Content Must Match With The Offer
You need to give some thought to the subject line, as well as the call-to-action and preview text. These three factors each contribute in their own unique way to the overall experience that the recipient of your email has with it. Make sure that all four of them are in line with one another and tell the same story without having too much overlap or repetition.
Email Length
There is no single formula that can be used to determine the optimal length of an email; however, in general, you want your content to be read and processed rather than ignored. Because of this, there are times when it is necessary to keep things succinct and to the point in order to provide value that is simple to understand and gets right to the point or value.
Email Personalization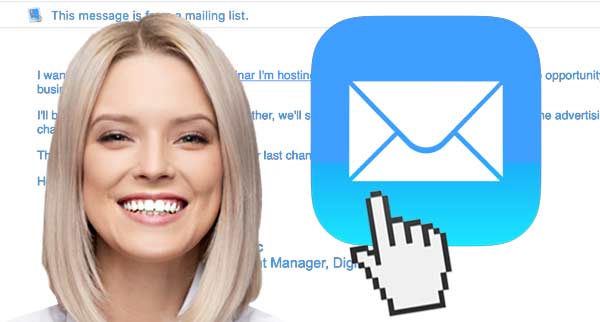 Even though all of us use automation to send emails these days, that does not mean that the emails you send should have the appearance of having been written by a computer programme. It is possible to increase engagement and grab a user's attention right from the beginning of an email by including personalization tokens. These tokens can be used to insert things like a company name, first name, or specific information taken from your CRM.
Your readers can be targeted in a variety of ways, depending on factors such as their location, demographics, interests, and status as either a prospect or a loyalist, among many other factors. Having someone's name appear in an email is one example of how straightforward this process can be. When a company speaks to its consumers in the first person, they create a stronger sense of emotional connection.
Email marketing experts are in agreement that adding a personal touch to your messages will result in a higher conversion rate for your email marketing efforts. Knowing your customer's name is one of the oldest and most effective ways to make a sale. As a natural extension of this, sending personalised emails is beneficial for both large and small organisations, and it works just as well for the former.
Outstanding Email Subject Line
Subject lines are frequently the first part of an email that a user sees before actually opening it. Subject lines ought to be engaging and intriguing while still accurately reflecting the content of the email they accompany. Experiment with a variety of subject lines to see which ones get the best response from your target audience, whether for your brand or for your emails.
Always be specific and direct when communicating with your customers, and under no circumstances should you ever overpromise. Make use of human psychology to come up with words that readers are more likely to act upon and triggers. This article provides a helpful guide for composing a subject line that will encourage readers to open the email.
The subject line of an email influences the decision of whether or not to open the message for 59% of users. An email that announces the beginning of a sale, for instance, should grab the reader's attention. Because each day your customers receive multiple of these emails, the subject lines you choose should be attention-grabbing.
Make Your Email CTAs More Interesting
Within the body of your email, you can call attention to a link or an offer in a variety of different ways. If you are going to use text, you should use language that makes it abundantly clear that there is an action to be taken, such as 'download now'. You can use a GIF that is animated and has a play button on it to promote a video that you have.
It is impossible to overemphasise the significance of articulating in a straightforward manner the actions you would like your readers to take. It has been demonstrated that personalised calls to action (CTAs) increase conversions by over 200%. To encourage users to take the desired action, customised calls to action (CTAs) that are based on parameters such as location, interests, demographics, and so on can be developed.
An email discount of 20% might be a huge deal for you, but it might not be for someone who is considering making a purchase. Maintaining a competitive edge over other brands is essential. For example, the value that comes from informing supporters about the most recent activities can be provided by a newsletter. A lot of people who are already very busy won't have to look up the information.
Email Brand Message
Your email marketing should be consistent and should have a personal touch because it is an extension of your brand. If you speak and act in a very businesslike manner, you can replicate that voice and tone in your emails while still maintaining a friendly tone. Users will have the impression that they can rely on you and place their trust in you for a particular experience.
Carry Out Email A/B Testing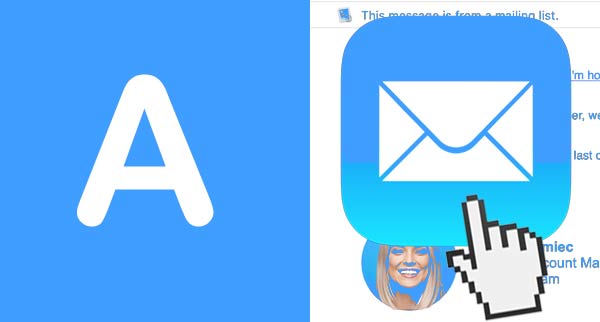 A/B testing is an excellent method for determining which of two options provides the best results for the target audience. You can conduct experiments to determine, for example, whether your audience prefers in-text links or bullet points to paragraphs. If you want to make sure that the analysis you get from the results is accurate, just make sure that you only change one part of an email at a time.
Dont Send Email Spam
When it comes to increasing open rates and avoiding being blocked by spam filters, the sender address is an important factor. Personal email addresses create a sense of human connection between the parties involved. When you send emails from a real person at your company, recipients are more likely to pay attention to them and interact with the content contained within them.
Keep Emails Simple
There is value in sending out emails to your audience that are formatted exactly like standard emails. The addition of something as basic as a logo or border to a basic email template can help humanise your brand. Emails that are based on text will work better on mobile devices because there is a lower chance that their formatting will be messed up.
Test Emails in Multiple Email Clients
It is not possible for all email clients to automatically display images, and some of those that can require a download. If the majority of the people on your database access their emails through a provider that does not support images, you might want to rethink using an image as your call to action (CTA). Be aware that it may be necessary for the recipient to take an additional step in order to view the image.
Monitor Email Response Rates And Leads To Revenue
Email marketing is a time-tested tactic that continues to be highly effective in assisting companies in the conversion of their prospects. It is possible for it to offer a massive return on investment if it is used in a methodical manner. Make use of metrics such as open rates, bounce rates, and un and bounce rate to assist you in painting an accurate picture of how your emails have performed over time.
Email marketing strategies have such a high rate of success, but this is highly dependent on the execution of the strategy, the quality of the leads and email list, and a variety of other factors. Keeping this in mind makes it absolutely necessary to meticulously optimise your email campaigns in order to achieve the highest possible conversion rate from email marketing.
Optimize Email Landing Pages
A successful email marketing campaign needs to have a strong connection to a landing page that is pertinent to the campaign. When the people who received your email arrive at this page, it should be crystal clear what you anticipate them doing next. Landing pages give you the opportunity to offer enticements to visitors, such as discounts and access to content that is not gated.
Make Emails Visually Appealing
Visuals elicit an extremely positive response from audiences, and it's been demonstrated that they significantly boost engagement levels and the overall conversion rate. You have the ability to play around with emojis, stock photos, illustrations, GIFs, and many other types of media. You can also take advantage of the many free tools that are available to assist you in the creation of stunning graphics.
There is a correlation between the emotions that are evoked by various colours and how effectively a brand's message is communicated. Do you want your readers to feel a sense of excitement from what they've read? This buzz can be generated by certain colours like red. Or would you rather have an air of sophistication about your email? You need to stick to simple colours like black and white.
Add Urgency To Your Emails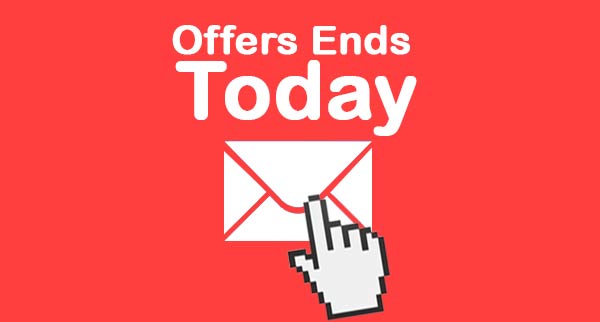 Increasing the perceived level of time pressure can help improve conversion rates. For example, you could include a countdown clock in your email to emphasise how urgent the situation is. The use of scarcity is another effective tactic. Why not offer a discount code, but restrict its use to the first one hundred customers who place an order if you are running a promotion?
To motivate people to take action, you can employ the tried-and-true concepts of urgency and scarcity. In most cases, the goal of an online retailer is to make a sale within a relatively short period of time. This is especially true for emails containing information, such as newsletters and similar publications. In this section, you should make certain that people are aware that the offer won't be available for very much longer.
Dont Send Too Many Emails
You can conduct an A/B test on the frequency of your emails to determine what results in the highest number of conversions for your business. You need to base the frequency of your emails on factors such as the goal of your campaign, audience segmentation, industry best practises, and other factors like these because there is no one solution that works for everyone.
Adjust the Rate at Which You Send Emails so That It Is Most Effective
There are some people who do not wish to constantly be notified of your communications. You should raise the frequency of your updates for your most devoted followers while lowering it for those who would rather have fewer frequent updates. Even better, provide your clients with the option to select the frequency with which they would like to be contacted by your business by including that choice on opt-in forms.
Monitor Email Open Rates And Delivery Rates
If an email address is not being utilised, you should get rid of it from your database as soon as possible. The open rate is another important figure that should be carefully monitored. If your campaign has a high open rate but a low conversion rate, it is possible that it is time to make some adjustments to the design and copy of your email.
Split Test Emails
The purpose of split testing is to compare different approaches and determine which one provides the best results for both your readers and your company. Even something as straightforward as the graphics on your landing page or contained within an email can be subjected to split testing. Through the use of split testing, you can gain insight into the aspects of your marketing strategy that are successful with the mailing list you have in mind.
Email Campaigns Must Be Mobile-Friendly
Now, more than 70 percent of all emails are opened on mobile devices. It is possible that you will not be able to engage with your audience if you do not have a design that is optimised for responsiveness. It may become difficult to read the text, and things may be formatted incorrectly, both of which contribute to the unprofessional appearance of your email.
The generation of sales is the primary objective of email marketing for many different brands. How can we quantify how successful our use of email marketing has been in expanding our customer base? The majority of the time, the issue is the conversion rate. The goal of this article is to help readers better understand the conversion rate of email marketing and offer suggestions on how to improve it.
It's estimated that 70 percent of emails are opened on mobile devices like smartphones and tablets. If a recipient's email cannot be viewed easily on a mobile device, many respondents will immediately delete it. This is the case regardless of whether the email itself is well-designed for viewing on a desktop computer or via the web.
What Is a Conversion Rate and How to Calculate It for Your Email Marketing Campaigns?
The percentage of emails sent that ultimately result in the desired action is referred to as the email marketing conversion rate. Opens, clickthroughs, and purchases can typically be tracked on e-commerce websites. It is likely to be of much greater significance for a nonprofit organization's open rate. No matter which metric you use, the following equation will always hold true: Take the desired results and divide them by the total number of emails you received.
Whats A Good Email Conversion Rate in Email Marketing?
A good email conversion rate is 2% - 5%. A desirable rate can be affected not only by the desired action, but also by the industry and the type of email. Comparing your numbers across categories and over time will still allow you to ascertain the relative effectiveness of your efforts. In addition to that, bear in mind that the numbers presented here are averages.
Open and Click-Through Rates in Email Marketing, Broken Down by Industry
Conversion rates from email marketing can vary widely depending on the sector. The open rate for emails relating to vitamin supplements was only 15%, while the open rate for emails sent by government agencies was just under 28%. Restaurants received the lowest score possible for click-through rates at 1.3%, while hobbies received 5%. It was discovered that 2.6% is the average across all industries.
A conversion rate that is at or above the average is considered to be successful in email marketing. An excellent objective should always be to achieve a significant margin of victory over the mean value.
Rates of Opens, Clicks, and Conversions Generated from Email Marketing, Broken Down by Email Type
According to research conducted by Mail Chimp, emails that contain a personal touch have a tendency to have a higher click-through rate. Emails with content that is compelling have the best chance of achieving the conversion rate that is desired. These standards are subject to change depending on the sector they pertain to as well as the company in question.
The Step-by-Step Guide to Boosting Your Email Marketing Conversion Rate
It is just as much an art as it is a science to achieve a high conversion rate through email marketing. There are a number of strategies that you can implement in order to boost the overall performance of your marketing efforts, provided that you are in tune with your target demographic.
Clean Your Email List
It is imperative that you make the most of the potential of your email list. This necessitates the elimination of individuals who aren't interested in hearing what you have to say. Inquire as to whether or not they still have an interest, and if they don't, cross their name off your list. Carry out this task on a consistent basis to maintain the high-quality level of your list.
Segment Your Email List
The technique of segmenting people based on their behaviours is quite common. You can begin segmenting people on your list from the moment they sign up for it, but you can also segment them based on their online behaviour or ask them about their preferences using a survey at any time.
Utilize a Landing Page That Is Both Appealing and Dedicated
Having a high-quality landing page is essential to increasing the percentage of people who opt in to receive your emails. It is important that the page be tailored to the particular offer or other action that is desired. This can be a straightforward page for subscribing to something, like a newsletter put out by an organisation or a business. Alternately, it could be additional information regarding the limited-time promotion that a company is currently running for its clients.
Does Email Increase Conversions Verdict
Email marketing does increase sales conversions, and is a major marketing tool used by B2C and B2B businesses all over the world. Email clients make it possible to conduct some level of a/b testing without the messages ever being sent out. It is possible to have two different versions of an email, each of which will be sent to the same part of your email list. The next step is to monitor the results of each version to determine which one is the most successful.
Email marketing campaigns have essentially become more individualised and focused on specific audiences. Email marketing remains an important source of information despite having a return on investment (ROI) of approximately 3,800%. In spite of the significant numbers, you will conclude that it will never be significant enough to warrant sending unwanted emails.
The path to success in email marketing is no longer linear. Marketers are putting in a lot of effort to develop effective email workflows. After using emojis, 89% of people saw an increase in their open rates. The research also highlights how marketers are becoming more interested in including personalised emails, videos, and quizzes directly in their email marketing campaigns.
Sending personalised emails rather than generic ones typically results in positive outcomes for the recipient. This is due to the fact that recipients feel a stronger connection with the sender, which in turn increases the likelihood that they will open your email or visit your website based on location. Emails that have been personalised have a higher level of relevance in terms of both the content and the social metrics.
The use of auto-responders is highly beneficial for increasing the number of users who opt in and developing more effective email marketing strategies. They can be sent out using either an automated system or by hand. In the event that you choose to send them manually, developing the routine of sending them on a consistent basis is essential (daily, weekly, monthly, at set times).
Scroll down to read our indepth Email Marketing Platforms guide. What you should know, Email Marketing Platforms features, price plans and support. Pros and Cons of Email Marketing Platforms as a marketing automation, everything is explained below.
Sendinblue Premium is a software company that specialises in marketing-automation software for small to enterprise level businesses.
Sendinblue Premium is listed as the best marketing-automation software related to Email Marketing Platforms. Sendinblue Premium was founded in 2012 in Paris, France and currently has over 248 employees registered on Linkedin.