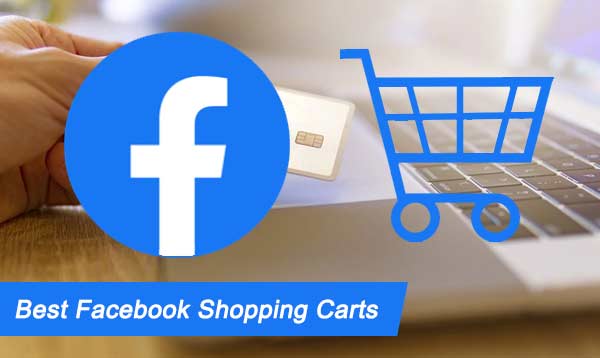 You can say most of today's customers are logging in to Facebook in their free time in a day with over two billion active monthly users (and 66% are returning daily). They might also have a Facebook app running on their mobile device, as you are also doing the same thing. This is why a good presence on the social network is important for your business.
You will need to do this by keeping your website up-to-date and running Facebook advertisements to get more customers. But as customers enjoy more relaxed and streamlined shopping experiences, it might no longer be work anymore on the Facebook page. You should also try selling on the Facebook website also so as to boost your customer base and also your sales.
Why Sell on Facebook?
We explain pros of selling on Facebook.
Customers Asking For It
BigCommerce claims '20% of online shoppers will probably buy from Facebook.' A decent percentage of customers tend to be open to purchasing on the platform for a good purpose. A Facebook store means, instead of navigating to another site, customers will search for items on-site and even complete purchases there.
Facebook Has Been Proven to Drive Ecommerce Traffic
By 2015, 38% of all eCommerce referrals had been made by Facebook. This shows that the users enjoy shopping on Facebook, so as to make shopping easier for them, why not sets up shops on the platform?
Make Use of it While You Are On Facebook
Many organizations use Facebook to share content and grow their brand with their customers. Thus, adding the sales element to this list is just logical. Why would you not include your sales on the internet, if you are already using Facebook to sell your products? Moreover, Facebook helps you to reach thousands of potential customers directly and also connect with an audience, who would actually not be able to access your website page.
It Could Ease Customer Concerns
For the customer, Facebook Ecommerce often makes sense, because Facebook is ranked as one of the top 3 websites in the world. Which is easily accessed by billions of users than your site.
Once you have chosen to expand your eCommerce activities on Facebook, you need to look at your eCommerce website first. Most online sales solutions offer Facebook commerce capabilities, so confirm and investigate more about their social sales capabilities.
Shopify provides a Facebook shop that syncs to your Shopify account automatically. Which you can add items and synchronizes images between the two channels. Any time you make sales, it updates your inventory. Shoppers can safely complete purchases without leaving Facebook as far as checkout is used.
Ecwid is one of Facebook's leading shopping cart apps with over 500,000 active users around the world. The fact that it is nearly effortless to create and use is a success among electronic commerce businesses. The drag-and-drop features and customization capabilities of Ecwid make it simple to design your cart.
Makes use of Bigcommerce store's catalog on your Facebook business website, for users to easily find out about your products and also to share it.' If your customers are a US business trader, your customers can use the Facebook checkout to complete their purchase without leaving the platform.
ShopTab is an affordable Facebook shopping cart that enables you to modified and make sales over your products on the social network. There are some outstanding features, including coupon and discount codes, supplements on the platform.
For the best e-commerce solutions, StoreYa offers 'one-click storing input.' It has a simple interface that does not need technical skills. It also supports any currency and you can customize your Facebook store language. It offers a dashboard with insights so that you can hear about your customers and also about your sales.
6. Storefront Social
Storefront Social is an independent Facebook commerce application that enables you to set up shop on the social network even without an established eCommerce website. It supports some shopping carts (3dCart, Magento, X-cart, BigCommerce, Shopify) and online marketplaces (Etsy, Amazon Webstore, and eBay).
7. Beetailer
Beetailer allows you to connect the current store to their platform and sell it on Facebook. It has some cool marketing and distribution functions, including ads, the timing of goods, and more. Beetailer helps you to use historical data and real-time information for better choices.
8. Facebook for WooCommerce
Facebook for WooCommerce allows you to list and sells catalog on the social network. It syncs your Website, in case of any update and it automatically reflects in your store. You can pick and categorize your products and also 'tag them in photos to your Instagram and Facebook account in order more sales.
Scroll down to read our indepth Ecommerce Platforms guide. What you should know, Ecommerce Platforms features, price plans and support. Pros and Cons of Ecommerce Platforms as a ecommerce, everything is explained below.
Shopify is a software company that specialises in ecommerce software for small to enterprise level businesses.
Shopify is listed as the best ecommerce software related to Ecommerce Platforms. Shopify was founded in 2006 in Ottawa, Canada and currently has over 6,124 employees registered on Linkedin.