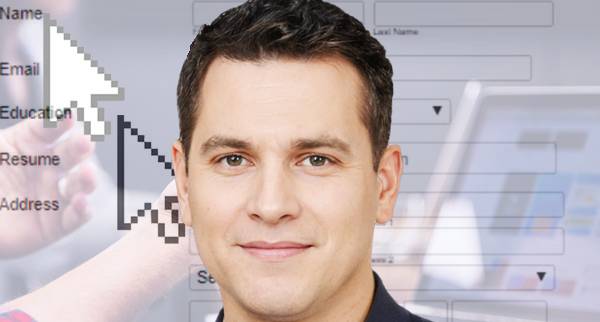 Best Online Form Builders
9 Best Online Form Builders For Your Site
If you are a business owner who is looking for the best online form builders that will help you to create online forms for your business, you are in the right place. And in this post, we will be showing you the top 9 online form builders that will make your work easier. Enjoy it!
Top 9 Online Form Builders For Your Site
Google Form
Google Form is a great form builder and one of the best online form builders around. The best part about this form builder is that it is totally free. All you need to get started with their service is just a Google account; it allows you to save your form result to a Google sheet for further analysis.
As one of the best online form builders in the market, Google Form provides great services to users and their service is very fast Google Form has all the essential form sections you'd expect in an online form.
With this online form builder, you can set questions, add videos and images, create a form that serves as a quiz, and do other things.
Google Form has lots of pre-built templates you can use to create your form. You can as well add extra sections and features with their add-ons and you can as well share the form with employers.
Microsoft Forms
This service provider is one of the best online form builders in the world. It is a Google Form alternative with more data analysis features and it is very easy to add questions to this platform.
After creating your form with Microsoft Form you can send the link to people and even use the embedded code to add it to your website.
HubSpot
HubSpot is a popular name in the online marketing sphere that provides excellent service in the space as well. However, online form creation is one of the services they provide to users and it is among the best online form builders in the online marketing sphere. It is very easy to use, and it also comes with drag-and-drop functionality that makes your work easy.
Zoho Form
You can't mention the top best online form builders without mentioning Zoho Forms. They have a ton of resources that allows you to create an online form and integrate it with their CRM software plus strong built-in security measures.
TypeForm
The major problem with this online form builder is that you need to be tech-savvy before using it. Their platform is also expensive, so if you are spending on a tight budget, Typeform might not be the best option for you. However, Typeform is mobile responsive, It has great looks, it comes with trendy templates and other exceptional qualities.
WuFoo
WuFoo form builder is another popular form builder in the space of form building. It is well known and it allows you to make forms and check collected data. You can as well create a custom HTML form with it.
It has a cloud storage database, you can integrate it with your payment gateway, you can also integrate it with social media platforms, these are some of the things you can do with this platform and that's why we have it on our list of best online form builders.
Formsite
Formsite form builder can't be missing in the list of the top best online form builders. You can create HTML forms and survey with their service. And it has lots of features that make it one of the best online form builders in the market.
Some of its features include over one hundred templates, easy-to-use drag and drop online form builder, customization features, secure form sharing features, etc.
123FormBuilder
This is another popular online form builder and one of the best in that space as well. You can use 123FormBuilder to create and personalize your form very fast. 123FormBuilder has a drag-and-drop builder that makes your work easier, templates you can easily integrate to dropbox and PayPal plus other amazing features.
Paperform
Paperform is among the top best online form builders, you can easily create an interactive online form that contains photos, videos, etc. with this online form builder. Plus, you can easily integrate it with other popular payment service providers like Stripe, Square, Braintree, and PayPal so as to receive payment through your online form.
Interestingly, you can get bookings from your through their online form and easily sync the appointment you receive from their form to Google calendar.
Scroll down to read our indepth Ecommerce Platforms guide. What you should know, Ecommerce Platforms features, price plans and support. Pros and Cons of Ecommerce Platforms as a marketing automation, everything is explained below.
Sendinblue Premium is a software company that specialises in marketing-automation software for small to enterprise level businesses.
Sendinblue Premium is listed as the best marketing-automation software related to Ecommerce Platforms. Sendinblue Premium was founded in 2012 in Paris, France and currently has over 248 employees registered on Linkedin.