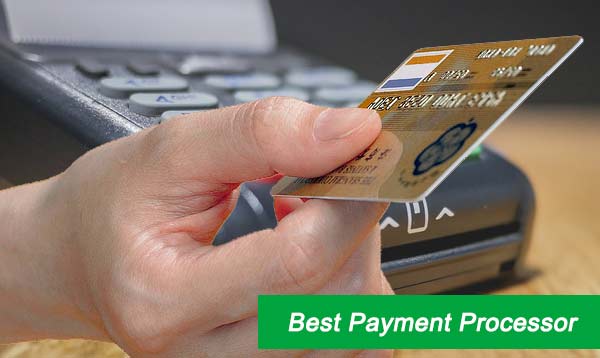 Best Payment Processor
What Is An Online Payment System
An online payment system facilitates the acceptance of online payments for online purchases. Also referred to as a sub Component of electronic data exchange, e-business payment systems are becoming popular because of the wider use of the internet-based e-business and online banking. A payment gateway acts as an intermediary between a buyer and a seller. The process works like this: the buyer pays with a credit card over the Internet. The seller's website must then be equipped with a payment gateway that allows the transaction to go through and be validated. The payment gateway validates the transaction against several different stores, ensuring that both parties get what they are paying for.
Payment processors provide another component to an online payment system. The payment processor acts as a link between the buyer and the seller. The concept is similar to that of a bank's merchant account. The difference lies in the fact that a merchant account lets business owners accept and manage credit cards and electronic checks, while a payment gateway handles the details of converting payments from one form to another. Payment processors also act as a third-party between the buyers and sellers. This ensures smooth and fast conversions from one form to another and transfers funds to the seller's online sales account.
Businesses often find themselves in need of both services. For example, those that operate ecommerce stores often find themselves faced with problems arising out of manual cash payments or lack of efficient ways of making purchases or accepting payments from potential customers. A payment collection service lets business owners take care of these problems. As the name implies, it collects payments directly from buyers using a given gateway. A payment collection service does not eliminate the role of a payment processor, but it definitely reduces the burden on the owner since it will automatically handle all transactions going through its system.
What Are The Best Online Payment Systems On Offer Right Now?
What are the best online payment systems on offer right now? This is a question that has preoccupied many Internet marketers for years. There are literally hundreds of different payment systems that you could potentially use to make your sales on the Internet. It is important to know what benefits each one offers so that you can select the one that works best for you. I am going to explain what each one is and why you should only use them if they are right for your business.
PayPal is an online payment gateway and the way in which it earns a profit is by allowing members to make online purchases from any merchant they choose. Merchants pay a small fee to have PayPal send their payments to members. PayPal is the most popular merchant payment gateway by far.
Next we will look at two other methods of payment that are growing in popularity. One of these is direct transfer payment systems like Google checkout and others. Direct transfer means that you give someone else money and they give you money in return. You would then use that money to pay people who have bought something from you.
Another popular method of payment systems is through credit cards. Credit cards are very convenient and you can use them anywhere worldwide. However, with the popularity of debit cards also comes problems. Debit cards can be used everywhere in the world but credit cards cannot.
Payment System Method Can You can Use Online
Now let us take a look at the systems that you can use online. The first payment system I will mention is WorldPay. WorldPay is a new payment system that has just come onto the market. It works much like PayPal, but instead of using your PayPal account to make a purchase, WorldPay uses your debit card. This system charges a small monthly fee for their services but it is totally worth the cost. You do not need to deal with any middle men; you set up an account with WorldPay and they do the rest.
If you are not familiar with this kind of payment system then it is a good idea to read more about it online. On their site they also tell you how easy it is to set up a payment system with them. Once you have an account with them it is completely hassle-free.
The last on our list is called JVZoo. This is another service that is growing in popularity. With JVZoo you get paid to test out different products before they go live. You can help the development of different products while earning a little extra pocket money at the same time. They currently have over a dozen pay systems available to choose from, so if you think that you have found the best online payment systems on offer right now, check out JVZoo.
Finding the best online payment systems on offer does not have to be a difficult task. Once you figure out which systems will work for you, then start looking for people who are selling those systems. There are many companies on the Internet that want your business, but not all of them are legitimate. You may have to do a little research to weed out the scam artists. Once you have found a company that you want to work with you will be able to accept credit card payments from them. Then you simply sign up for an account and get paid automatically.
Scroll down to read our indepth Payment Platforms guide. What you should know, Payment Platforms features, price plans and support. Pros and Cons of Payment Platforms as a payment gateway, everything is explained below.
Spreedly is a software company that specialises in payment-gateway software for small to enterprise level businesses.
Spreedly is listed as the best payment-gateway software related to Payment Platforms. Spreedly was founded in 2008 in Durham, NC and currently has over 79 employees registered on Linkedin.