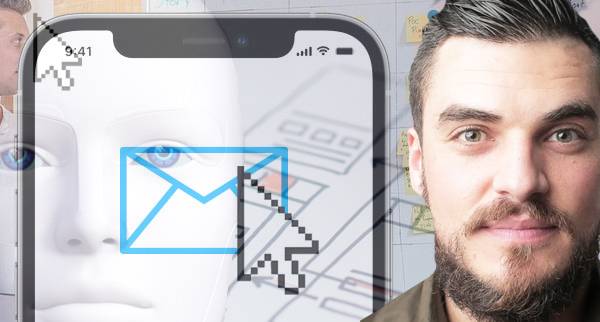 Bulkemail Software
7 Bulkemail Software For Your Business
If you are looking for the best bulkemail software for your business, this post is for you are we cover the top bulkemail software that will help you with the marketing effort of your business.
But before we continue, let's get to know the meaning and reasons for using bulkemail software for your business.
Meaning Of Bulkemail Software
Bulkemail software is a resourceful tool that helps business owners to send a large number of emails to their subscribers very fast.
Why You Should Use Bulkemail Software
Since email marketing is one of the major and best marketing methods, bulkemail software allows you to send mass emails without the email campaign having the look and feel of spam. This mass email helps bloggers, eCommerce business owners, marketers, etc. to reach out to their customers without their messages being flagged as spam.
Things To Look Out For When Choosing The Right Bulkemail Software
Here are the things you need to look out for when choosing bulkemail software for your business:
Free trial: First it is important to check out a product with a free trial to know if the product is worth paying for. So, the first thing you have to do before subscribing to any bulkemail software service is to first use their free trial.
Tools: Next you should look out for bulkemail software that has great features, a tool that will allow you to customize your email, track emails, easy to use emails plus other exceptional features.
Integration: Choose a bulkemail platform that can easily integrate with other popular platforms.
Top Bulkemail Software For Your Business
SendinBlue
SendinBlue is a nice bulkemail service provider for small business owners. It comes with a template that enables users to design and create emails with ease, apart from bulk email, SendinBlue allows you to send bulk SMS. You can check the number of emails sent with this bulkemail software, open rate, deliverability rate, click rate, etc.
Mass Mail Software
Just like the name, Mass Mail Software allows you to send bulkemail with ease. It has a message editor that is very easy to use, built-in templates, email verification functionality, etc.
Mail Marketer
This bulkemail software helps you to send bulk emails to your subscribers with ease. Depending on your event, Mail Marketer can help you to automate your follow-up. You can check your email open rate, bounce rate, etc.
Mail Marketer has lots of templates, it offers Google Analytics integration, you can import contacts in large quantities, and do other great things with their service.
SendBlaster
This bulkemail service provider has been around for years and is one of the best when it comes to mass email software. You can use it to set up campaigns and most importantly it is very easy to use.
SendBlaster is a great option for businesses that uses email most of the time for communication and it has all the basic tools needed for running your business.
Some of its qualities are easy to transfer contacts from different formats, spam check, and some templates. You can use it to customize your email, check the number of subscribers that opened your emails, etc.
MailChimp
With MailChimp, you'll be getting the best bulk email service for your business. However, they have been providing their services to users for years and they also have positive reviews from their users so you can't go wrong by choosing their bulk email service for your startup.
Not only does it has bulk email features but it also has contact management tools, A/B testing tools, and a time-wrap function. With their time-wrap functionality, you can send emails to your subscribers based on their time zone.
Aweber
Aweber is one of the most affordable email software around. It has nice features, hence the reason why we have it on our list. With their service, you can import contacts from different file formats; you can reach out to them once you encounter any problem with their services via phone calls, live chats, and emails.
Their service comes with a template that makes your work easier, split testing, autoresponders, etc.
Mad Mimi
Mad Mimi is a nice bulkemail software for businesses that are spending on a tight budget. It has 4 different plans that are based on the number of contacts you have. Also, you can integrate some third-party apps like Capsule CRM, Google Analytics, etc.
SendPulse
With SendPulse, you can send bulk emails via SMTP API, improve your email marketing performance and return on investment, and do other interesting things. They have a free plan that allows you to send over 12K emails for free, SendPulse also has a feature that prevents your email from getting to a spam folder, provides reports in order to improve your email marketing method, and other interesting features.
Scroll down to read our indepth Email Platforms guide. What you should know, Email Platforms features, price plans and support. Pros and Cons of Email Platforms as a marketing automation, everything is explained below.
Sendinblue Premium is a software company that specialises in marketing-automation software for small to enterprise level businesses.
Sendinblue Premium is listed as the best marketing-automation software related to Email Platforms. Sendinblue Premium was founded in 2012 in Paris, France and currently has over 248 employees registered on Linkedin.