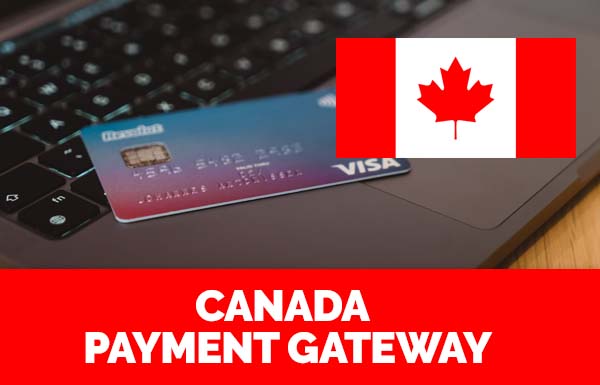 Canada Payment Gateway
5 Outstanding Canada Payment Gateway
The flow of cash is what keeps a business alive. And in the modern world where e-commerce prevails, it's now a norm to receive online payment for your business since most businesses have gone digital.
This article will be focusing on the 5 outstanding Canada payment gateways for businesses. This will help entrepreneurs to make the right choice while choosing the right payment option for their Canadian customers.
List Of 5 Outstanding Canada Payment Gateway
PayPal
PayPal is among the most used payment gateway in Canada by brands, and 67% of small business in the country accepts payment via the platform. It offers numerous options for businesses.
Small businesses prefer this option as it's the easiest way to receive payment quickly. PayPal is an excellent choice for businesses that pays great attention to their finance and security. Most businesses prefer this option due to its high-security level, which protects them and their customers from online cybercriminals. Their service fee depends on the service they rendered.
How PayPal is a distinguished payment gateway for businesses in Canada.
Elavon
Elavon is a customer-centric payment gateway; it serves about 1.3 million merchants in 30 different countries. The company has processed over $300 billion transactions and handles over 3 billion transactions in more than 100 currencies.
This platform processes payment faster than most payment gateway providers, and it is relatively cheaper to use the platform than others. They also provide a complete package of proprietary products and services. Plus, they have a cash-back program.
Elavon charges vary; their PCI compliance fee is from $29-$59 per month, the monthly fee is $10. So, for Canadian merchants looking for the best Canada Payment Gateway, this is a great option for you. You can easily integrate Elavon on your e-commerce website or app and start receiving payment on your e-commerce website. Also, Elavon has an option other payment offline payment method, just check out their site to find out more about that.
Moneris
Moneris is one of the best payment gateways in Canada; it processes over 3.5 billion transactions every year and over 350,000 merchants use this payment processor for their business. However, Moneris accommodates businesses of all types.
Moneris care about their customer's security. So, as a merchant who has been looking for the best Canada payment gateway, probably to receive payment from your Canadian customers this is an excellent choice for you. You can also reach out to them to get your problem fixed as they provide customer care service round the clock. It is the best payment option for companies that want to expand their business quickly.
The company offers additional sales and inventory tracking services which helps small businesses to grow fast. They charge $19.95 per month and an extra 2.75% fee for credit cards.
Square
Square is a payment gateway provider that was launched in 2009, it has the most available feature when compared to other payment gateways. It also provides mobile POS service at no extra cost. The charges for swipes transaction is 2.75%, 2.9% & $0.30 for online payment, and for keyed transaction the charges are 3.5% & $0.15.
With Square, there is no monthly fee, statement fee, and monthly minimum. This is great for small businesses that are trying to establish their brand.
The payment provider also offers a smooth switch from online to physical service through an online store that works with an in-app inventory count.
Square has a variety of features which includes: online ordering options, third-party app integration, invoicing and recurring bill, etc. However, this is a great payment gateway provider for accepting payments in Canada.
Stripe
Stripe is an exceptional payment gateway in Canada and it is the most used payment gateway in the western world. Stripe has been offering excellent solutions to online businesses since its inception. Top companies like TaskRabbit, Lyft, Wish and others use Stripe.
Stripe accepts over 135 currencies, it has tools for merchants to build optimized checkout flow, strong security, and 24/7 customer care support.
For a Canada payment gateway that offers excellent service to businesses, Stripe is a great option.
Scroll down to read our indepth Canadian Payment Gateways guide. What you should know, Canadian Payment Gateways features, price plans and support. Pros and Cons of Canadian Payment Gateways as a payment gateway, everything is explained below.
Spreedly is a software company that specialises in payment-gateway software for small to enterprise level businesses.
Spreedly is listed as the best payment-gateway software related to Canadian Payment Gateways. Spreedly was founded in 2008 in Durham, NC and currently has over 79 employees registered on Linkedin.