Colombia Payment Gateway Table of Contents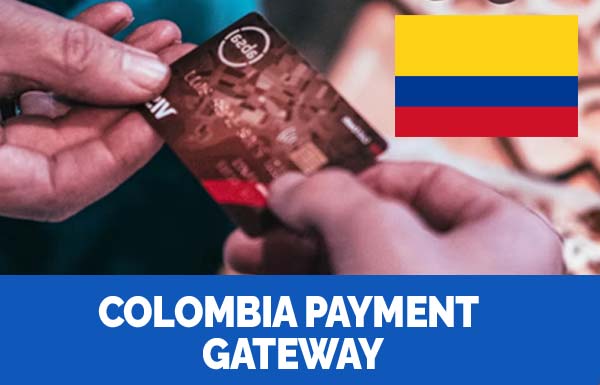 Colombia Payment Gateway
6 Best Colombia Payment Gateways For Your Online Business
In Colombia, an offline method is widely used for making payments for goods purchased online as opposed to the traditional online payment method. However, this post covers these methods that most Colombians prefer to use for their business.
Note that offline payment is widely acceptable in Colombia because of the trust issues the citizens have when it comes to giving out their financial details.
List Of The Best Colombia Payment Gateways
Skrill is a global payment gateway that enables businesses to accept payment online with ease. The transaction fee for using Skrill is only 1% which is better than other payment methods but the fee for international transactions is 1.9%
Also, a customer must have a Skrill account with their debit or credit card linked to it before they can make payment. The platform accepts 30 currencies.
This is a global company, hence a great Colombia payment gateway for those that want to reach a global audience. When you use Skrill as a business owner, your money will be stored in your wallet on the platform or transferred to your bank account.
Excellent security level makes this platform a great payment solution for businesses, hence the reason why most top companies use their service.
Efecty offers a payment solution for business owners in Columbia. And it is among the most used Colombia payment gateway. It allows customers to process their transactions very fast. When you use Efecty, your personal details will be protected.
The company has a strong security system that helps to protect their customers' details online. Some people don't have credit and debit cards in Columbia so; Efecty helps them to make purchases online with a simple method. When a buyer picks Efecty as the payment gateway in an Ecommerce shop and confirms the purchase, a PIN will be issued to the buyer and the buyer can proceed to a nearby Efecty service point and make payment in cash.
Via Baloto is a payment gateway that is widely used in Colombia. And one of the best Colombia payment gateways the citizens prefer to use. It is an offline payment service provider that allows users to make payments for their goods online at their terminals. The payment platform is connected with most banks in the country.
They have more than 13K terminals across the country. Their terminals are close to almost everyone in the country. And the security level is top-notch.
With Via Baloto payment gateway, users make payment at the terminals within their reach after making a purchase online, However, the payment section is the last thing a customer will do before the merchant starts processing their order.
Just like other offline payments in the country, Gana allows users to make payments for the products they purchased online, and other financial services.
The company services are limited to users in Antioquia.
These two methods are among the most used methods in Colombia. As a Colombia payment gateway, Colombians usually make payments on installment.
BitPay allows business owners to receive payment in cryptocurrency. People can use this payment option from any part of the world and their transaction fee is 1% which is one of the lowest in the industry.
This payment option is very fast as it takes a maximum of 48 hours for you to receive your payment. They provide other great tools that are helpful for their customers when it comes to payment and security.
With this option, you are reaching a global audience and your security is assured.
Pagos Seguros en Linea (PSE) is an online payment gateway in Colombia. Businesses can easily accept payment with the payment gateway. When you have this option for your business, buyers can make payments with their bank account on the platform.
This option, works like a bank transfer, when you use it for your business, your customers will be debited and your account as a business owner will be credited. This platform is among the most popular means of online payment in Colombia.
It is a very easy-to-use platform and the security level is strong.
Scroll down to read our indepth Colombia payment gateways guide. What you should know, Colombia payment gateways features, price plans and support. Pros and Cons of Colombia payment gateways as a payment gateway, everything is explained below.
Spreedly is a software company that specialises in payment-gateway software for small to enterprise level businesses.
Spreedly is listed as the best payment-gateway software related to Colombia payment gateways. Spreedly was founded in 2008 in Durham, NC and currently has over 79 employees registered on Linkedin.