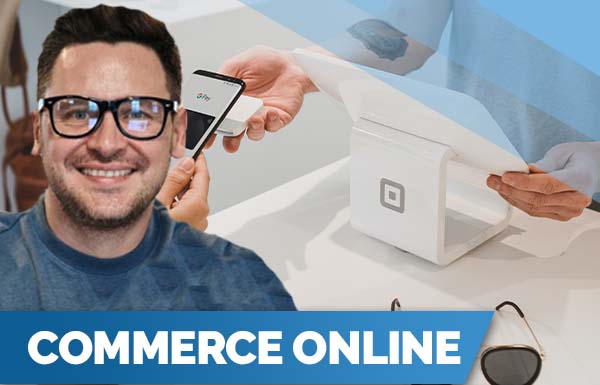 Commerce Online
E-commerce has been influencing online retail for years. It experienced tremendous growth due to the effect of the COVID-19 pandemic in March 2020, keeping everyone at home. The rise of e-commerce globally is now becoming more profitable to online business owners. Consumers now prefer shopping online for their needs bring additional sales to e-commerce stores. Small and medium-sized businesses selling on online platforms are more like to generate 2x more sales than those who don't. Not only do e-commerce stores make more revenues only, but they also create more jobs to improve their country.
How COVID Changed Commerce Online
A survey found that 9% of US consumers, 8% of Japanese consumers, and 15% of UK consumers said they had never bought any product online before the advent of COVID-19 in March 2020. With total online sales just around $2.8 trillion, china continues to dominate the global e-commerce business. China has the most online shoppers in the world, with 792.5 million, or 33.3 percent of global buyers. China is on track to become the first country in history to conduct more than half of its online retail sales, with 52.1% of retail happening through e-commerce.
In the US, 32% of consumers said they find it more convenient visiting online stores in person now; than they were in 2020, while 23% say they are less convenient. One of the biggest e-commerce platforms in the world, Amazon made 6 million sellers globally obtain more than 300 billion dollars in revenue representing a 50% year over year increase. It continued to rise at a 61% growth generating total net sales of approximating 108.52 billion US dollars during the first quarter of the year 2022. The revenue gotten from Amazon in Q1 2022 exceeds the 75.45 billion US dollars gotten in the first quarter of 2020.
Grow Of Commerce Online
There is a great opportunity to develop e-commerce enterprises across global markets since Amazon accounts for over half of all product searches (nearly 53%) compared to only 23% on search engines. In March, e-commerce purchases in the United States reached a high record thanks to stimulus checks and soaring vaccination rates. Between March 11, the day the American Rescue plan stimulus pack law was signed, and March 31, Adobe predicts that Americans spent an extra $8 billion online, compared to the usual projections for the period. According to Adobe, the extra purchasing was virtually equivalent to a Black Friday-style sales event.
Consumers are shopping online more than ever for different products to satisfy needs and be more comfortable. Among millions of products that are sold online, some products are high in demand than others, selling these products brings in more sales for an e-commerce owner. Top-selling items on Amazon this year are hair care products, games and puzzles, cameras, gift cards, yoga mats, face masks, water bottles, fitness items, yoga pants, exercise bands, clothing, shoes, books, phone accessories, facial products, electronics, and kitchen appliances.
E-commerce Trends In 2023
Personalization
Online buyers are now looking for a more personalized experience online when they visit an e-commerce store. Data gotten from web analytics helps store owners know the preference and purchase histories of consumers. The data gotten can be used to help shoppers see what they want. Doing this gives an e-commerce business an increase in revenue.
Payment And Delivery Options
Making payment fast and easy to use is key to ensure success in online sales. Payment gateways added to the online store must be able to accept payment without giving issues to buyers. Most e-commerce stores accept digital wallets such as PayPal, Google Pay with the use of debit and credit cards. The use of Cryptocurrency is not left out, as Crypto such as Bitcoin is now being used as a means of payment.
After-sales Services
Companies that care for their customers after making sales to them experience more growth and sales than those that don't. They earn the trust of their customers, and will always be the first in the customer's mind when they want to purchase a new product or service. One of the ways used in reaching out to customers after sales is email marketing.
Scroll down to read our indepth Ecommerce Platforms guide. What you should know, Ecommerce Platforms features, price plans and support. Pros and Cons of Ecommerce Platforms as a ecommerce, everything is explained below.
Shopify is a software company that specialises in ecommerce software for small to enterprise level businesses.
Shopify is listed as the best ecommerce software related to Ecommerce Platforms. Shopify was founded in 2006 in Ottawa, Canada and currently has over 6,124 employees registered on Linkedin.