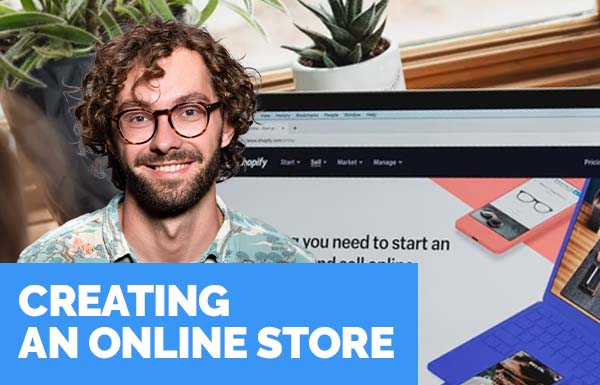 Creating An Online Store
Simple Steps For Creating An Online Store
An online store can help take your business to the next level. You should consider this option if you want to promote and grow your business to reach out to a global audience as there is no limit to your reach with an online store.
Creating an online store is pretty much easier now than ever before. With the help of platforms like Shopify, WooCommerce, Squarespace, etc. you can just create an e-commerce site with a few clicks.
If you own a physical shop and you want to expand it online, or probably, you want to create your first e-commerce store. This post is packed with the right steps on how to create an online store.
This post is packed with useful information on how to create an online store from start to finish. Enjoy!
Steps For Creating An Online Store
Niche
The first step to take while creating an online store is to choose the right niche for your business. Carry out some research to choose the right niche.
Business Plan
The second part is creating the right business plan, this stage is critical as you have to create a business plan that covers all aspects of your online store from building the store to marketing and finally, converting web visitors to buyers.
At this stage, carry out some research to find out the services your competitors are not offering and fill in the gap. You can use social media, Google, and Amazon for the research. Also, study the buyer persona and make sure you provide a service that meets their needs. And finally, choose the right business model for your store.
Pick The Right E-Commerce Platform
The right e-commerce platform is invaluable for your business growth as this will make or break your business online. Make sure you go for the best option in terms of reliability, functionality, and performance.
Consider the long-term benefit before choosing any e-commerce platform.
Creating A Ecommerce Store Checklist
However, below are things you have to look out for in any e-commerce platform:
Security
Check if the chosen platform has the right security features that protect you and your buyers from cybercriminals.
Mobile optimization
Most online buyers use their mobile phones for buying goods online, so you have to choose a platform that helps you optimize your shop for mobile users.
Search engine optimization
Use an e-commerce platform that allows you to optimize your site, in order to reach out to more customers organically and also grow your business in the future.
However, depending on your business need and size, you can use Wix, Shopify, BigCommerce, etc.
Choose A Plan For The Store
The next step is to choose the right plan for your business, choosing the right plan depends on your budget and needs. Check the description for each plan to know if it meets the need of your business before subscribing to it.
Domain Name Stage
A domain name is your unique online name and the extension; it is the name customers will type in their browsers that leads them to your store. While buying a domain name choose a name that's easy to remember.
Choose A Template For Your Online Store
Creating an online store is easy with a template; templates allow you to create a site without any technical skills. And some e-commerce platform simplifies this process by providing a simple drag and drop tools, for non-tech savvy users to create their website in few minutes.
Personalize The Template
Personalize your template to have a unique look and stands out from other e-commerce stores.
Add Products To Your E-Commerce Shop
To make your e-commerce store entertaining to visitors, and enable your products to be seen by buyers, add your product image, title, and an excellent product description that speaks to both Google and humans.
Set Up A Payment Method
Make your site seamless for customers to pay for your products by integrating numerous payment options.
The best strategy to do that is to know where your customers are based and provide the payment option that works in their region and also check the charges for each payment option you use.
Set Up Shipping
Set the shipping options for each product and also clearly define your shipping policy to your customers.
Publish Your Store
After taking the above steps, preview your e-commerce store to know how it will look to customers before publishing it.
Marketing
Finally, market your e-commerce store to potential customers via social media, Google, email, etc.
Scroll down to read our indepth Ecommerce Platforms guide. What you should know, Ecommerce Platforms features, price plans and support. Pros and Cons of Ecommerce Platforms as a ecommerce, everything is explained below.
Shopify is a software company that specialises in ecommerce software for small to enterprise level businesses.
Shopify is listed as the best ecommerce software related to Ecommerce Platforms. Shopify was founded in 2006 in Ottawa, Canada and currently has over 6,124 employees registered on Linkedin.