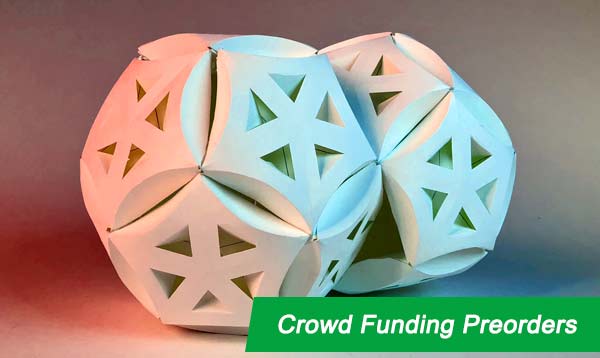 Crowdfunding Preorders
The Differences Between Crowdfunding And Preorders
In the past few decades, crowdfunding has become very popular. It allows startups and small businesses to gain funding from people for their projects. The projects can refer to different industries such as movies, online games, smart devices, etc. The logic of crowdfunding is to ask people to contribute to campaigns, and those who make contributions, receive rewards for their investment.
There is another option - to work with preorder platforms. These platforms collect money in advance for your initial manufacturing costs.
Preorder and crowdfunding platforms are very similar. The difference is that crowdfunding platforms require you to reach a particular milestone before receiving any investments. In contrast, in the case of preorders, they put the money directly in your bank account after each contribution by investors.
Preordering platforms usually buy your project and guarantee customers the product. Crowdfunding does not ensure that the investors will see the project succeed.
Reasons To Create Crowdfunding Preorders
Crowdfunding takes lots of time and effort to build a page with videos, images, and all of the other marketing materials that will pursue the visitors to contribute.
Many companies and individuals do not want to go through this hassle. They set up the preorder system, and the purchases start rolling in. It helps to collect the initial capital necessary for manufacturing and often keeps people on your website.
Here are 3 other reasons to create crowdfunding preorders:
Save time and effort
If you do not offer preorders, you will get emails from your potential investors who desire to support you but have missed out on your initial campaign. One way to combat this issue is not to communicate with these people, but you can also create a preorder in which both of you will feel happy.
Expansion Of Your Fan Base
A crowdfunding campaign is usually an exciting event, and offering preorders does not reduce the level of excitement of that event. Preorder is a way to let more people support you and your project. You may create a little differentiation between preorder and your original backers. Almost all preorder supporters are excited to have an opportunity to engage in the campaign they missed out on.
Keeping The Momentum Going
Crowdfunding is about doing what you are passionate about, meanwhile making your supporters happy in the process. Everyone has an equal right to support a project, as long as it works for all parties engaged. When you offer preorders, you keep yourself from creating winners and losers out of your potential supporters.
Crowdfunding And Preorder Platforms
Let's compare the following crowdfunding and preorder platforms: Celery, Shopify, Kickstarter and Indiegogo.
The Interfaces
Kickstarter and Indiegogo are very easy to use.
Celery has good integration options, however an extra step is needed when your want to integrate it with your current website.
In the case of Shopify, you have to include an additional application and set up everything through a third-party site.
The Fees
Celery charges $2 per transaction plus credit card fees.
Shopify charges some credit card fees plus fees for the preorder app, no matter which one you choose, up to $20 per month.
Kickstarter charges 5% of your collection when you successfully fund your campaign. The credit card fees are generally 3-5%, and the processing is done through Amazon.
Indiegogo charges 4% of your entire collection, but only when you meet your goal. It has a 4% fee for credit card processing and a $25 wire fee if running a non-US campaign.
The Success Rates
It is a bit tricky to estimate the success rates of platforms. In the case of Celery and Shopify, you sell preorders, which do not require you to meet a goal to succeed. Therefore, the success rate is technically 100%. Almost the same with Kickstarter and Indiegogo, you are not losing any money if you fail to meet your goal.
The main difference between those platforms is that a preorder system (like Shopify or Celery) does not do much for you in terms of marketing. Meanwhile, if you post your campaign on Indiegogo or Kickstarter, millions of folks in that community may eventually see it (or it might be recommended to them).
It is also worth mentioning that Indiegogo has around a 15% success rate with fixed funding campaigns (where you will keep the funds if the goal is met), which is a higher indicator. The flexible funding campaigns are less successful. The reason could be that people may consider it unethical because, in this case, the company or individual can keep all the money even if they do not meet the goal.
Scroll down to read our indepth Ecommerce Platforms guide. What you should know, Ecommerce Platforms features, price plans and support. Pros and Cons of Ecommerce Platforms as a ecommerce, everything is explained below.
Shopify is a software company that specialises in ecommerce software for small to enterprise level businesses.
Shopify is listed as the best ecommerce software related to Ecommerce Platforms. Shopify was founded in 2006 in Ottawa, Canada and currently has over 6,124 employees registered on Linkedin.