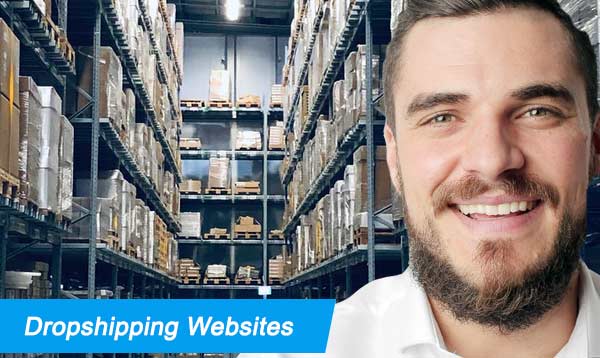 Dropshipping Websites
Dropshipping has become an increasingly popular business model for aspiring entrepreneurs. The main distinction between dropshipping and the regular retail model is that the seller does not actually store the product in his inventory. There are several advantages and disadvantages to dropshipping, which will be discussed further in this article.
Finding A Supplier For Dropshipping
While there are several important factors to take note when finding a supplier for dropshipping, perhaps the most important is to connect with several potential suppliers directly. As the majority of the wholesalers carry products from a range of suppliers, you can easily receive a collection of goods in the niche you are pursuing. You will easily find the leading wholesalers on that market after making a few calls to the leading suppliers in a niche.
The Advantages Of Dropshipping:
You do not need to manage an inventory
Low cost of startup
You can add or change your bid quickly
The Disadvantages Of Dropshipping:
Dropshipping is not offered by some wholesalers
Wholesale prices are based on only one commodity
You have to take time to choose the best product(s) to market
Best Drop Shipping Websites
Salehoo
Salehoo
Salehoo aims to present a comprehensive list of businesses with which you may collaborate with. You can use this page to browse and sort through items you are looking to sell. You can also use a Market Testing Laboratory to help you locate the most advantageous and trendy products.
Salehoo not only helps you discover and communicate with dropshipping providers, but offers useful free training guides and runs a blog where you can connect with other likeminded people.
Oberlo
Oberlo
Oberlo is integrated with the Shopify app, which makes it great for those using Shopify. AliExpress alternative is the main function which you can use from Oberlo. Oberlo Supply is also a special function for Oberlo app users, which provides extra features including bulk ordering (up to 1,000 orders can be placed simultaneously) and shorter delivery times.
Spocket
Spocket
Spocket is an application that allows entrepreneurs to find quick delivery times for high-converting goods. You can also find a wide selection of suppliers that are mostly located in the United States and Europe. You can also include products of Spocket into your e-commerce shop in minutes by integrating Spocket.
Spocket has also recently released a set for print on demand, which can be used with Printful and Oberlo. This could be helpful if you want to extend your product range. Most significantly, Spocket offers a 30-60 percent discount on their goods, which will help you gain safer profit margins.
Alidropship
Alidropship
Alidropship is potentially the best option on the market for dropshipping. You can set up your dropshipping shop in a few steps with a basic WordPress plugin. Alidropship helps you export goods automatically from Aliexpress, allowing you to concentrate on marketing and sales. Alidropship also provides a range of add-ons to combine and simplify social media strategies and other market facets, which is great for novices.
Printful
Printful
Printful is a great option for those looking to build and sell custom goods with print-on-demand. Printful is free to register, there are no minimum orders, and you can pick from over 225 items.
You simply need to connect your online shop and list all your fantastic Print items. The order is then immediately submitted for printing anytime a customer makes a payment. Printful then immediately imprints, parcels, and ships the order. When the orders are delivered, you will get a message and tracking number.
Modalyst
Modalyst
Modalyst directly ties online shops to millions of goods and sellers, including made-in-America brands, luxury global labels, as well as unique designers and handmade. In fact, Modalyst is the only automated dropshipping network for brand names that can be shipped in 3 working days to the US customer.
Dropship Direct
Dropship Direct
Dropship Direct enables you to build a free account with access to the vast product inventory. It functions like Doba, where you pick the items first, and request for the product to be delivered to your customer.
Dropshipping Websites Verdict
Overall, there are several dropshipping websites that you can choose from to start your business. Since they all offer different features, it is important to ensure that you identify your business needs so you can identify the best site to use.
Scroll down to read our indepth Ecommerce Platforms guide. What you should know, Ecommerce Platforms features, price plans and support. Pros and Cons of Ecommerce Platforms as a ecommerce, everything is explained below.
Shopify is a software company that specialises in ecommerce software for small to enterprise level businesses.
Shopify is listed as the best ecommerce software related to Ecommerce Platforms. Shopify was founded in 2006 in Ottawa, Canada and currently has over 6,124 employees registered on Linkedin.