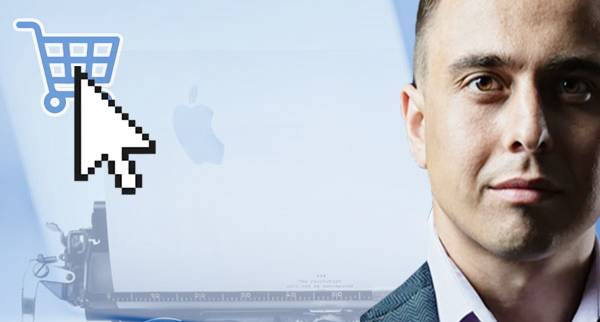 Ecommerce Email Marketing
Ecommerce Email Marketing: Things You Need To Know
Your preferred eCommerce email marketing method is the most crucial part of your business. it will help you to achieve your email marketing goals, reach out to your customers, inform them about your new products, educate them about the latest in your industry, and most importantly generate more sales.
As one of the best marketing methods, it is very important for your business as it helps you to connect with your customers.
So, in this post, we will be discussing things you need to know when it comes to eCommerce email marketing
Things Needed In Ecommerce Email Marketing
Ecommerce email marketing is quite distinct from other email marketing methods. When it comes to eCommerce email marketing, you not only have the normal promotional email but also transactional emails and transactional emails include receipts of payment, order confirmation, and delivery notification.
The two email types involved in eCommerce email marketing are very important for your business growth as they work together to give you the needed result.
A promotional email is a normal email you send to your subscriber in order to promote your brand. Ecommerce business owners use this marketing method to keep in touch with their customers and also notify them when there is a new product available, share discounts, and stay connected with their customers.
On the other hand, transactional emails take a different dimension; it is the email eCommerce site send to their customers following a purchase of a product from the site. This email is very important for your business as it helps you to maintain a great customer relationship with buyers. The open rate of this email type is very high because it comes with lots of important information for your customers.
Ecommerce Email Marketing: Importance Of Transactional Emails
This email marketing type is crucial as it tells customers about the product they ordered from an online shop, thus erasing any doubt from their minds about a scam. It guides buyers at each stage of their buyers' journey, by providing information once their payment is confirmed; when their product is dispatched, and other important information about their order.
Let's see how you can create a promotional email
In this process, we will be showing you things you need to know when creating promotional emails in order to attract and retain your customers.
Now, let's see the process of creating promotional emails:
Stage 1: Signup Form
First, you need to create a signup form; there is an option for this with most email marketing platforms. So, go ahead with those options, create and customize your email form to suit your style. Use an engaging call to action instead of the normal "Subscribe" button.
Once you are through with the signup form, place it on your eCommerce site. Make sure you place it in a place where it will be easily noticeable when a customer visits your site. This could be somewhere in your homepage, product page, sidebar, and other places where it will be easily noticed on your site.
Stage 2: Create Email Template
Next, you have to create an email template; this way, you can easily send emails each time you want to without creating emails from the scratch.
When designing an email template, it makes sense to use your logo and color so your subscribers can easily relate to your brand.
Most email platforms have easy drag-and-drop features that will help you with your work, and most importantly, you can customize your template with most email platforms without any technical skill.
Pro Tips For Excellent Ecommerce Email Marketing
Welcome Email
A welcome email is an email that is sent to each new subscriber immediately after subscribing to your site. This email is to thanks customers for subscribing or signing up to your website and also outlines more about your services and how you intend to send emails to them.
It is advisable to have your call to action, social media link, and other important links on your welcome email because welcome email has one of the highest open rates.
Email Automation
Email automation is very important as it helps to remind your customers of different actions they need to take on your eCommerce site.
This email automation is designed to help busy marketers and/or business owners to send out emails to emails at the right time to each user even when they are not working.
Email Frequency
Now, you have to plan how to send emails to subscribers, you can decide to do that on a weekly basis, or once you have a new product.
Plan In Advance
To achieve your marketing goals, you have to plan ahead of time and this will help you to scale up your business very fast.
Segment Your Email List
It is crucial to segment your email list in order to address each customer according to their need. For example, if you sell two different products, it is very important to segment your emails to notify each customer about their preferred product.
Scroll down to read our indepth Ecommerce Platforms guide. What you should know, Ecommerce Platforms features, price plans and support. Pros and Cons of Ecommerce Platforms as a ecommerce, everything is explained below.
Shopify is a software company that specialises in ecommerce software for small to enterprise level businesses.
Shopify is listed as the best ecommerce software related to Ecommerce Platforms. Shopify was founded in 2006 in Ottawa, Canada and currently has over 6,124 employees registered on Linkedin.