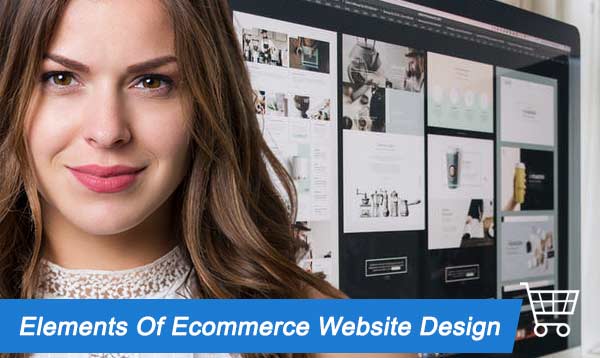 Elements Of E-commerce Website Design
During the past two decades, the ways of conducting business have transformed dramatically. The importance of having online websites has grown, and e-commerce has developed globally. As a result of these changes, one of the most important components of a successful e-commerce business is website design. There is a list of elements of website design, which are a must for online business.
Personalisation Of Customers
Everybody desires to be recognised by name; therefore, effective salespersons usually ask the customer's name and call them when they want to address the customer. Transferring this to an online business, we suggest you add the name field on the sign-up page of your website. Using your customer's name will make your customers feel special and contribute to a positive attitude.
Show Bestseller Products On Homepage
Usually, customers first look for the bestseller products in shopping places. They want to know what you can offer them; therefore, seeing your top products on the front page is appreciated. The review of the bestseller products helps clients make the right choice quickly instead of wasting time on non-essential things.
Bundling Products (Product Collection)
Bundle similar products in one place on a different basis, such as season, new arrivals, sales, etc. The most important thing is to rank them on search engines well.
It is also accepted to add recommended products to make the offerings more personal. You can update your library based on the last consumer search. It is also vital because people usually make a purchase based on the search result of the previous customer.
Add Zooming Feature For Pictures
Therefore, not having a zooming possibility is one of the most common mistakes in online business. Everybody wants to look at the details of a product, and if you do not provide that feature, people may consider your site unsatisfactory.
It is essential to have high-quality pictures so they are not blurred during the zooming process.
Transparent Shipping Details
Give your customers full information about shipping costs. Usually, this information is pinned to the header of the website.
Keep in mind that you might offer a free delivery service if you want to attract more customers.
Availability of contact info helps you gain the trust of your customers because they know they can reach you anytime, for example, when it is necessary to contact you if they are confused. You can also have a feedback option, so when users fill in a form, you will regularly monitor and send replies within a reasonable time.
Allow For Ratings And Reviews
One of the most valuable solutions of websites are rating and reviews. It will allow customers to buy products from your online store and recommend them to others. Positive word of mouth can bring significant value to your business.
In some cases, owners of websites are shy to add review options. One important thing related to this kind of business is that they are not confident with the quality of offered products and think that customers can be critical of their products and services. If you are sceptic of adding the option of a review to your website, think about this feature as a means to understand the drawbacks of your products and use it to improve your offerings.
Optimise The Process Of Checkout
Monitor your website's checkout process, collect user feedback, and continuously improve the user experience. You can use Google Analytics, which will help you find the page of the checkout process, which loses the least customers.
For checkout, require minimum information from users, keep it easy to use and have a high level of security for the payment process.
Use Filters For Prices
Price filters are widely used in e-commerce solutions, and it makes sense to pay special attention to this feature. Make sure that your website makes it possible for customers to sort the products based on their prices. You should also make visible the cost of shipping in case the prices do not include that information. Be transparent and do not use hidden charges, and that will help you to obtain credibility and retain long-term relationships with your customers.
Have A Share Option
People spend more and more time on social networks. Thus it is a huge plus for you to have the share option. It will allow the users to inform other people of the products and services you offer.
Do not forget to make your webpage convenient for mobile devices as well, as the majority of your site visitors will open the site via smartphones.
Scroll down to read our indepth Ecommerce Platforms guide. What you should know, Ecommerce Platforms features, price plans and support. Pros and Cons of Ecommerce Platforms as a ecommerce, everything is explained below.
Shopify is a software company that specialises in ecommerce software for small to enterprise level businesses.
Shopify is listed as the best ecommerce software related to Ecommerce Platforms. Shopify was founded in 2006 in Ottawa, Canada and currently has over 6,124 employees registered on Linkedin.