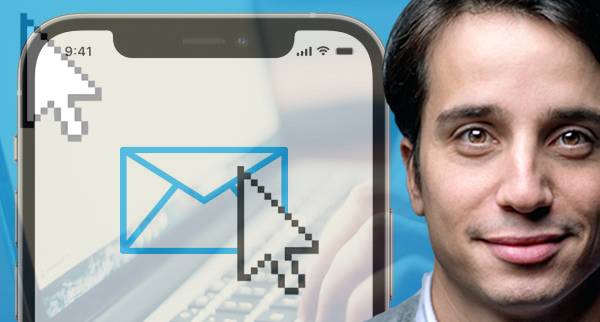 Email Blasting Software
7 Great Email Blasting Software For Professionals
If you have been looking for an email blasting platform that will help you to transform your business, keep reading this post as well will be sharing with you top email blasting software that will help you to do just that.
List Of 7 Best Email Blasting Software For Professionals
HubSpot
HubSpot is among the top marketing automation tools with email blasting features. Their email blasting software is great for small and medium scale businesses that want to scale up their business online with an email marketing method.
Regardless of the email type you want to send, HubSpot will help you to get your work done. The best thing about this email blasting software is that it's very easy to use and it has a drag-and-drop tool to make your work easier, plus templates you can customize to suit your brand's style.
You easily integrate their email blasting software with their CRM, create a centralized contact database, manage your emails and also track the performance of your emails.
Sendinblue
SendinBlue is a marketing software that comprises email blasting software and other marketing tools like landing page creation tools and customer relationship management tools. It has more than 70 customizable templates and you can create emails easily with it and also preview your work to make sure that the design looks the way you want it on any device.
It also has other features like A/B testing which helps you to choose a headline that will most likely resonate with your readers.
Sender
This is one of the best email blasting software for marketers and business owners with exceptional resources that ensure email deliverability. You don't need any coding skills to use Sender as it comes with a ton of customizable features that makes your work much easier. It also allows you to personalize your email for each subscriber which helps you to generate positive results with your emails.
Interestingly, you can use Sender to check those that open your email and subscribers that clicked on the link in your email, when those emails were opened, etc.
SendPulse
This platform is a multi-channel marketing resource with email marketing tools. The platform has lots of email templates for users plus its drag-and-drop editor. You can send email emails to users based on each user behavior and other factors that will help you to improve sales with this great software.
You can also check your email open rate, click rates, and also read and unread rate of each customer. It also gives you the option to customize your email with name, age, date of birth, job role, etc.
Omnisend
This is another great marketing tool that comes with email marketing resources. Omnisend has a great email blasting software that allows business owners and entrepreneurs to grow their business with an email marketing strategy. This platform has one of the best tools that will help you to improve your email delivery based on your subscribers' convenience.
You can take advantage of its audience insight to send relevant marketing content. It has a product picker that allows you to create attractive newsletters with time-saving tools. With this, you can choose the products you want to have in your email. However, you can as well optimize your email performance with this tool using a discount coupon, scratch card, etc.
ConvertKit
ConvertKit is a top-notch email blasting software that lets you do more with your email marketing. This email blasting software is great for marketers, professional bloggers, and writers/authors.
It comes with a unique feature that allows you to provide gated content to users. With this platform, you can divide each subscriber into those who've made a purchase and those people who are interested in getting your product. This way, you can customize your email to suit different buyers. Hence, this enables you to increase your conversion rate.
Other features ConvertKit has include, email templates, A/B testing feature, etc. They have 4 days free trial that lets you check out their product to know if it meets your standard before subscribing to their paid service. And their paid service starts from $29 per month.
Drip
This is a powerful email blasting software for marketers, eCommerce business owners, and bloggers. It comes with a ton of features that make email marketing easy.
You can easily integrate their service with top website builders around. Drip also comes with an intelligent marketing automation feature, A/B testing tools, visual automation workflow builder, and other amazing tools that help business owners to reach their targeted audience.
Scroll down to read our indepth Email Blasting Platforms guide. What you should know, Email Blasting Platforms features, price plans and support. Pros and Cons of Email Blasting Platforms as a marketing automation, everything is explained below.
Sendinblue Premium is a software company that specialises in marketing-automation software for small to enterprise level businesses.
Sendinblue Premium is listed as the best marketing-automation software related to Email Blasting Platforms. Sendinblue Premium was founded in 2012 in Paris, France and currently has over 248 employees registered on Linkedin.