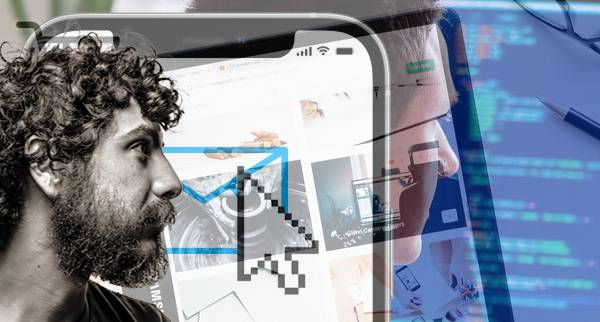 Email Campaign Software
7 Best Email Campaign Software For Your Brand
One of the best marketing methods that help you to grow your business with small resources is the email marketing method. Plus, it's great for engaging with your audience on what feels like engaging with them on a personal level.
However, if you don't use the right tool for your email marketing, you'll not be able to reach your potential and that's why we have this blog post "7 best email campaign software for your brand" to help you choose the best software for your business.
Top 7 Email Campaign Software For Your Business
HubSpot
HubSpot is a great all-in-one tool for running your website; it has an email marketing tool for small businesses.
You can use it to send thank you emails, after-purchase emails, promotional emails, etc. Its email marketing service starts from $45 per month and it is very easy to use as well. This email campaign software has a simple drag-and-drop editor and templates.
Unlike HubSpot CRM service, their email campaign software does not have a free forever plan. They only have 14 days free trial after which their service fee starts from $45 per month and their highest plan is $1200.
Sendinblue
As a marketing communication tool, Sendinblue has an email marketing tool and more than 70 templates that help to make your work easy. You can personalize the templates to suit your style. This platform also has A/B testing which you can use to optimize your campaign and know the right campaign that will work best for your email.
Constant Contact is a great email campaign software for your business, it is beginner-friendly and very easy to use. With Constant Contact, you can easily manage your contact, marketing calendar, email lists, and more.
With each Constant Contact plan you use, you'll have access to unlimited emails, eCommerce integration, Facebook ads integration, built-in social media tool, and more. Their Email plus plan has great features like drip campaign, subject line A/B testing, online donation, and more.
Constant Contact provides lots of educational content that helps users to learn how to use their tools. However, they also provide in-person live seminars in the United States.
Their customer care service is unparalleled and you can reach out to them via different platforms like email, live chat, phone calls, etc.
This email campaign software is great and it has 60 days free trial, which helps you to make the best decision before choosing their paid plan.
Drip
Drip is a great email campaign software for marketers, eCommerce owners, bloggers, and other business owners. They have a ton of great tools that makes sales funnel, marketing automation, and customization very easy.
You can easily integrate this email campaign software with top website builders like WooCommerce, WordPress, etc. This platform has intelligent marketing automation resources, list groups, visual automation workflow builders, etc., and these qualities help business owners to reach out to their targeted customers.
They provide detailed courses and free guides that help to educate business owners on how to use their products. Their smart eCommerce automation helps marketers and business owners to connect and interact with their customers on a personal; level. They also have an eCommerce revenue tool that gives users an insight into how much revenue they generate from their email marketing campaign.
You can use this email campaign software to maximize your profit and their price starts from $49 per month.
Omnisend
Omnisend is a powerful email campaign software for business owners. It allows users to increase sales and expand their newsletter with automated emails. It has lots of templates that you can use to create professional emails without coding anything.
MailChimp
This is among the top email campaign software in the world and they have a free forever plan for users. It has simple drag-and-drop tools, simple tracking tools, autoresponders, and other great features. With MailChimp, you can set the delivery time based on your subscribers' time zone and you can also set segmenting based on geolocation.
It is very easy to integrate this email campaign software with popular website builders like Shopify, WordPress, Magento, etc. You can reach out to them via email and live chat once you have any issues with their service.
Their free service is limited and their premium plan starts from $10per month.
Moosend
This email service provider offers excellent service at a great price and it has lots of tools that will help you to grow your business. This platform has a ton of templates that you can use to customize your email design.
It also has a marketing automation resource that helps you with other marketing efforts. Plus, great tools that help you to know your email open rate, bounce rate, purchases, product views, etc.
They also have a completely free plan and their premium price starts from $8 per month.
Scroll down to read our indepth Email Platforms guide. What you should know, Email Platforms features, price plans and support. Pros and Cons of Email Platforms as a marketing automation, everything is explained below.
Sendinblue Premium is a software company that specialises in marketing-automation software for small to enterprise level businesses.
Sendinblue Premium is listed as the best marketing-automation software related to Email Platforms. Sendinblue Premium was founded in 2012 in Paris, France and currently has over 248 employees registered on Linkedin.