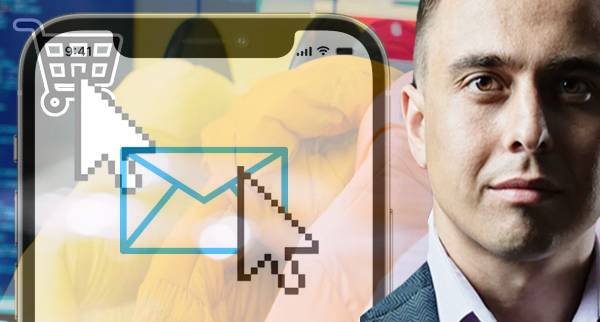 Email CRM
5 Best Email CRM For Your Business
Email CRM helps marketers and business owners to organize their work, automate manual tasks, reach out to their customers at the right time, and be more productive. However, there are tons of email CRM out there that can't help you to achieve your goal.
So, in this post, we will be sharing the 5 best email CRM for your business that will make the whole process easy for you.
5 Best Email CRM For Your Business
Zoho
Zoho
Zoho is an all-in-one excellent platform that offers great services to users. It has awesome email CRM features which make it the right tool for business owners and entrepreneurs.
This company's CRM has email templates that make things easy for users, it has drag-and-drop features and this helps users to add photos, tables, and other things they need to their emails.
This platform has incredible features that tell their users the time their messages were sent out, those who opened their messages, and other important things. Users can use it to see analysis and with that information, they'll improve in areas where they are not getting things right. So, if you are looking for the best email CRM for your business growth, Zoho should be one of your options.
HubSpot
Hubspot
HubSpot is a popular email CRM tool with a ton of features and positive reviews from most of its users. So, this goes to show that HubSpot is a nice service provider when it comes to email CRM. It has a templates editor, automated sequence, and detailed analytics.
You can also use it to track your emails, check click-through rates and even check the download rate. HubSpot is a great platform for users that want complete marketing features.
ActiveCampaign
ActiveCampaign
This is another email CRM platform for businesses that needs one. This platform helps you to manage your customer relationship, emails, and other marketing aspects of your business.
It is packed with lots of great features, their template library is huge and users can customize their templates as well, it comes with A/B testing, and you can integrate it with other popular apps.
So, this is one of the best options for business owners and marketers that need an email CRM for their business growth.
ActiveCampaign has this incredible machine learning features that help users to answer difficult questions about their subscribers or customers and this allows you to develop the right marketing strategy for them.
Nutshell
Nutshell
Our list of best email CRM won't be complete without Nutshell. This platform is a powerful email CRM tool with advanced features and is very easy to use.
Nutshell has sturdy email qualities like sharable templates, native email marketing suite, email sequencing, and other important email marketing features that will help you to grow your business
With this platform, you can easily check the reply rate of your sequence and also know the emails that work best for you and how to improve on other emails with poor performance.
As a marketer, you don't need to keep retyping your email as this email CRM comes with an email template that helps you to create and save a template you can use to send out your emails. Also, you can sync it with Office 365 and Gmail, and that way, you can stay organized and productive with your work.
With Nutshell, you can send messages to thousands of your subscribers at once and also check the performance. So, if you are looking for a great email CRM with advanced features that will enable you to do your work with ease, Nutshell is a great option for you.
Agile CRM
Agile CRM
Here is another powerful email CRM tool that enables users to create, send and check email campaigns and also use customer relationship management tools. It is very simple to use this platform, and all you have to do as a subscriber is to just choose a template, then create your message.
When it comes to creating messages, Agile CRM has customization functionalities that make the process of reaching out to your prospects a cinch. If you want to personalize your email to give your subscribers an individual feel, Agile CRM has lots of customizable tools that will help you to do that.
Interestingly, this platform has reporting dashboard where you can check your email open rates and click-through rate. It also has simple drag-and-drop functionality, social sharing, A/B testing, and other great features.
So, if you are looking for a top-notch email CRM platform for your business consider using Agile CRM services.
Scroll down to read our indepth Email Platforms guide. What you should know, Email Platforms features, price plans and support. Pros and Cons of Email Platforms as a marketing automation, everything is explained below.
Sendinblue Premium is a software company that specialises in marketing-automation software for small to enterprise level businesses.
Sendinblue Premium is listed as the best marketing-automation software related to Email Platforms. Sendinblue Premium was founded in 2012 in Paris, France and currently has over 248 employees registered on Linkedin.