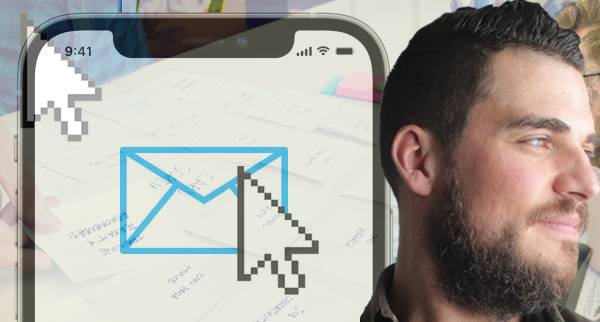 Email Platforms
Email Platforms: 7 Best Email Platforms For Your Business
Choosing the right email marketing platform can be a daunting task for business owners. However, it is important to choose the best email platform for your business as it will have a lot of positive impact on your business.
So, in this blog post, we'll be showing you the 7 best email platforms for your business.
List Of 7 Best Email Platforms For Your Business
Sendinblue
Sendinblue is one of the best email platforms for business owners. With over 60 responsive email templates, you can easily create a professional email with the platform. This email marketing tool has a lot of features that set it apart from other email platforms around.
Sendinblue has a free version that allows you to send 300 emails per day. However, to increase the capacity, you can upgrade to their paid version which starts from $25 per month.
EmailOctopus
This is a popular email marketing resource that provides exceptional service to users. EmailOctopus has a simple drag and drop feature you can use to personalize your email template. This wonderful email marketing tool comes with a landing page builder to help you create a landing page for your website.
The best part about this email marketing tool is that you can easily integrate it with popular website builders like WordPress, Shopify, etc.
Their paid plan starts from $20 per month, but you can use their free plan which allows you to send 2.5k emails per day and 10k emails per month.
Constant Contact is an easy-to-use email marketing tool and one of the best email platforms around. This email marketing resource allows you to manage your email list, the marketing calendar, email templates, etc.
With each plan you subscribe to on this platform, you'll have access to unlimited emails, social media sharing buttons, a free image library, etc. And most importantly, you can integrate Constant Contact with most website builders.
They provide excellent resources to help you get started with their tool. Their customer care service is great and you can easily reach out to them when you encounter any problem with their service.
This is one of the best email platforms for business owners that want to take their business to the next level.
You can check out their services as they only have a 60-day free trial after which their fees start from $20 per month.
Drip
Drip is a resourceful email platform that helps you to scale up your business with email marketing. It has lots of great tools to make marketing easy for you. You can easily integrate their service with popular website builders.
This email marketing tool has intelligent marketing automation resources, list group, smart email segmenting features, and other amazing features that enable you to reach out to your customers.
Their plan starts from $49 per month.
HubSpot
The list of best email platforms can't be complete without HubSpot. HubSpot is a great email marketing resource.
You can start using their free resources for your business, however, their email platform comes with great features that help you to scale up your business.
You can personalize your email template to match your brand's tone and color by using their easy to use drag and drop features
HubSpot also has this feature that lets you personalize your email based on countries, devices, and other important details your subscribers have.
This email marketing tool also has all-in-one marketing resources that help you with your business.
You can start with their free service; however, their paid service starts from $45 per month.
Aweber
Aweber is a popular email resource in the email marketing space and one of the best email platforms in the world.
It is very easy to get started with this email marketing tool and you can as well connect it with the most popular website builders, their customer care is always around to help you with your problem.
With their free plan, you can only have about 500 subscribers on your email list. So, when your business expands, you have to upgrade to their paid plan which starts from $19 per month.
ConvertKit
ConvertKit is a sturdy email marketing resource. It is a great tool for businesses that want to grow and take their brand to a whole new level.
ConvertKit is very easy to use, and the best thing about it is that you can easily offer a content upgrade with the platform. They have lots of exceptional features that allow you to grow your business.
They only offer 14 days free trial, after which you'll start with their paid plan and their plan starts from $29 per month.
Scroll down to read our indepth Email Platforms guide. What you should know, Email Platforms features, price plans and support. Pros and Cons of Email Platforms as a marketing automation, everything is explained below.
Sendinblue Premium is a software company that specialises in marketing-automation software for small to enterprise level businesses.
Sendinblue Premium is listed as the best marketing-automation software related to Email Platforms. Sendinblue Premium was founded in 2012 in Paris, France and currently has over 248 employees registered on Linkedin.