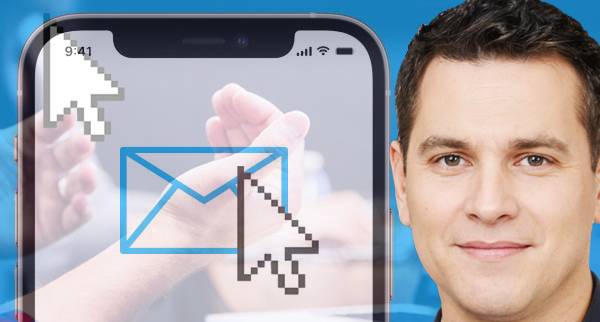 Emailing Softwares
Top Emailing Softwares For Your Brand
Emailing softwares are great tools for growing your brand, but you have to choose the right tool for your business in order to get the needed result. And that's what this post is all about.
Here we will be checking out the top 8 emailing softwares for your brand, enjoy it!
8 Emailing Softwares For Your Business
Sender
This is one of the best emailing softwares in the market; it is packed with lots of exceptional tools that ensure email deliverability. It enables you to create an engaging email newsletter without having any technical skills. All you have to do is to choose from the variety of templates they have and customize it to suit your brand's style. It also has features that help you to personalize your email with each user's information like name, gender, location, and more.
Ultimately, Sender has an analytics feature that helps you to improve your marketing method. With the analytic tool, you can see those that opened your email, those that clicked a link in the email, and more information that will help you to improve your marketing approach. By understanding your subscribers' behavior, you'll be able to create something that best suits each subscriber and also segment your email list.
So, if you are looking for emailing softwares for your brand, consider Sender for it.
SendinBlue
This is another giant in the emailing softwares space. It offers email service, customer relationship management, and landing page creation services.
This platform has over 700 templates that allow you to create engaging emails with ease.
SendinBlue has an A/B testing tool and other interesting tools that enable you to get more leads and grow your business.
HubSpot
HubSpot is an all-in-one email marketing that comes with emailing softwares. Their emailing software is very easy to use and it comes with a variety of templates that helps to make things easy for you. You can easily integrate it with HubSpot CRM service, track your email performance, create a centralized contact base, and more.
Omnisend
Omnisend is an advanced emailing tool and among the best emailing softwares around. Omnisend allows you to improve your email deliverability with its behavioral trigger tool and more. So, check out their service if you are looking for emailing softwares for your business.
Benchmark Email
Benchmark Email is an excellent email marketing tool that helps you to create responsive emails. There are lots of templates you can use to make your work easier on this platform, with their email editor, you can add stickers, effects, etc. If you have any coding skills, you can use their code editor to create an email from scratch. They have a dual view feature that allows you to see your email style while editing it.
Mailchimp
Mailchimp is a popular emailing software and it has been in the market for a while now. They have a free forever plan that provides you with basic email features. It has a smart tool that gives you more information about your audience and with that; you can improve your email marketing approach.
It is very easy to create emails on this platform and you can also store your images and files on the platform. You can automate your email at different stages of each buyer's journey and this enables you to personalize and send the right email to each user based on their buyer's journey.
MailerJet
Packed with some excellent features, Mailerjet is a nice tool for entrepreneurs who are looking for emailing softwares for their business. Mailerjet has drag-and-drop tools, a rich text editor, landing page builders, etc.
This platform allows you to create a responsive landing page that suits your email. In addition, it has a split-testing tool that helps you to improve your email marketing approach; it also has a campaign report tool that enables you to get more information about your email marketing approach and with the knowledge, you can easily fix the problems you noticed in order to improve your result.
Mailjet
Packed with intuitive and collaborative features to help you create an effective email campaign for your audience, Mailjet is that email marketing tool that'll help you to scale up your business. Mailjet has a lot of templates that you can customize to suit your brand's style. It has a collaborative feature that allows you to collaborate with your team members.
Most importantly, Mailjet allows you to personalize your email to suit each subscriber by using their names, location, age, and other important factors which will help you to improve your email results.
Scroll down to read our indepth Email Platforms guide. What you should know, Email Platforms features, price plans and support. Pros and Cons of Email Platforms as a marketing automation, everything is explained below.
Sendinblue Premium is a software company that specialises in marketing-automation software for small to enterprise level businesses.
Sendinblue Premium is listed as the best marketing-automation software related to Email Platforms. Sendinblue Premium was founded in 2012 in Paris, France and currently has over 248 employees registered on Linkedin.