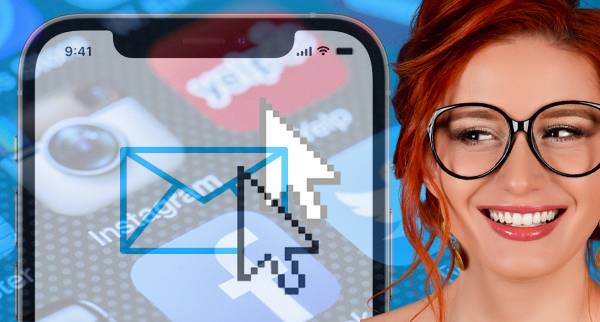 Emails Marketing Software
Top Email Marketing Software
Probably, email marketing is among the top marketing approaches for growing your business online, and as an entrepreneur, business owner, or marketer, you need the right emails marketing software to perfect that aspect of your business.
So, in this post, we will be showing the best 6 emails marketing software that will help you to scale up your business very fast.
The List Of Best 6 Emails Marketing Software For Small Businesses
ActiveCampaign
ActiveCampaign is a popular emails marketing software for small businesses and enterprises with more than 130K users around the world. This platform provides SMS & email marketing tools, CRM tools, and customer experience automation tool.
It has an intuitive drag-and-drop feature and it is very easy to use. You can use it to create excellent emails sequence from the scratch. They have an exceptional A/B testing tool that enables you to improve your marketing.
However, ActiveCampaign is an all-in-one marketing tool with in-built customer relationship management to handle other marketing aspects of your business. And above all, they provide these services at an affordable price.
HubSpot
HubSpot is another emails marketing software with exceptional features. Apart from emails marketing software, HubSpot is a world-class content relationship management tool that helps you to grow your business.
With HubSpot, you can grow your email list easily and scale up your business. The platform also has a WordPress plugin that helps to make things easier for WordPress users.
SendinBlue
This is a complete SMS and emails marketing software for business owners and entrepreneurs that want to grow their business online. It is among the fastest-growing emails marketing software in Europe.
Their platform is absolutely easy to use and it comes with superb tools that allow you to create nice and engaging emails. It also has a simple drag-and-drop resource that helps you to create emails without any coding skills.
You can send transactional emails with this tool, segment users, and carry out other great marketing activities with it. It also comes with AI algorithms that help you to send out emails at the right time.
It comes with a free plan that enables you to send 300 emails each day with their brand name "SendinBlue."
If you are looking for top emails marketing software for your business, Constant Contact might be the best option for you. It is beginner-friendly and also a very easy-to-use platform. With this tool, you can easily manage your email list, the marketing calendar, email templates, and more.
With each account you subscribe to on their platform, you get access to unlimited emails, a built-in social media sharing feature, Facebook ads integration, and other amazing marketing and automation tools that will help to make your work easier for you.
And most importantly, you can integrate their service with Shopify. If you choose their "Email Plus" plan, you'll have access to other great features they offer like drip campaigns, A/B testing tools, online donation tools, coupons, etc.
When it comes to customer support, their service is unparalleled. They offer online training that teaches subscribers how to use their product and in-person seminars in the United States. Hence, users can easily learn how to use their products.
They provide 60 days free trial without credit cards and their price starts from $20 per month.
Drip
Drip is a world-class email marketing tool for bloggers, eCommerce business owners, and digital marketers. Drip has lots of exceptional features that help you with the marketing aspect of your business.
It is very easy to integrate their emails marketing software with most website builders. They have intelligent marketing automation features, A/B testing tools, smarter email segmenting features, and more. These great tools enable you to reach your audience reach the right audience and generate more leads and sales.
You can reach out to them when you encounter any problem with their service via different platforms. They also have free guides, detailed courses, etc. that let users use their product with ease.
Their plan starts from $49 per month and they have a free trial that lets you check out their product to know if it is the right option for you.
ConvertKit
ConvertKit is a powerful emails marketing software for writers, marketers, and bloggers.
You can use it to offer gated content and incentives just with email sign-up forms. It is very easy to use, plus you can use it to manage autoresponder and that allows you to send drip emails with the platform.
You can easily differentiate your audience with this tool from those who have already purchased your products and those who are interested in getting your product. This way, you can personalize your email to suit each audience at each stage of their buyer's journey.
Scroll down to read our indepth Email Marketing Platforms guide. What you should know, Email Marketing Platforms features, price plans and support. Pros and Cons of Email Marketing Platforms as a marketing automation, everything is explained below.
Sendinblue Premium is a software company that specialises in marketing-automation software for small to enterprise level businesses.
Sendinblue Premium is listed as the best marketing-automation software related to Email Marketing Platforms. Sendinblue Premium was founded in 2012 in Paris, France and currently has over 248 employees registered on Linkedin.