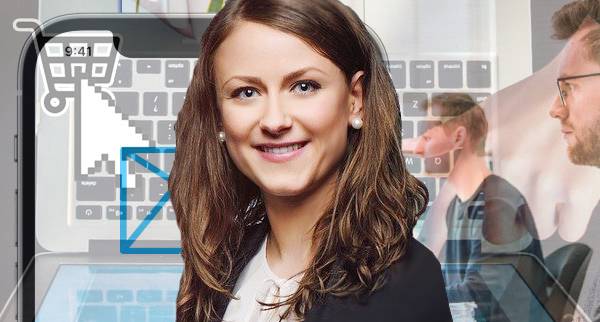 Emails Sender
5 Best Emails Sender For Your Business
As one of the most effective marketing strategies, you need to employ the best method and tools when building your email list.
However, in this post, we will be sharing 5 best emails sender for your business
Sendinblue
This is an all-in-one emails sender that offers magnificent deliverability when it comes to email marketing and allows you to advance your send time. You can deal with every one of your contacts utilizing your current CRM tool and also get different tools that will help you to get more leads.
As one of the best emails sender, it has a reporting tool that helps you to monitor deliverability and execution. It is actually one of the best emails senders for non-tech-savvy users as it is very easy to send and you can send bulk emails with the tool.
Here are some valuable elements of Sendinblue:
It has lots of templates
It has a simple drag-and-drop email builder
It has an adjustable opt-in form
Easy integration with popular website builders like WordPress and Magento
When it comes to price, this emails sender platform is based on the number of emails a user sends. They have different plans for you, 0their lite plan is $99 and this allows you to send 100k emails per month, there are other plans for you if you want to send more.
Amazon SES
Amazon SES is another powerful email sender that easily integrates with most website builders. It has a plan that lets you pay as you go. Plus, it is an advanced cloud-based resource that helps you to get your work done very fast when it comes to email marketing.
There are numerous methods of sending emails with this email's sender like SES API, SMTP, etc.
Some of its features include:
Tools that track and checks sent and delivered messages
Email testing tool
An advanced email customization tool
For every 1,000 emails sent you'll pay $0.1 on this emails sender platform. And for hosting your application with the company's EC2, you are allowed to send about 62K emails each month for free.
Elastic Email
This is a powerful emails sender that helps you with your work. it has qualities that let you choose the exact features you need for your business.
With this emails sender, there is a tool that allows you to check your campaign result and deliverability result. You can as well send 100 million emails per month with Elastic Emails.
Here are some of their features
Modifiable templates
Modifiable forms
A/B testing tools
The best part about Elastic Emails is that it has a pay-as-you-go plan, a plan that allows you to pay for each batch of emails sent, and they charge $0.09 for one thousand emails.
SendGrid
This is a brilliant option for clients who need further developed customization and other excellent features. It has some great feature that allows you to plan, test and schedule your emails in one place. Plus, it helps you to design an effective workflow and also carry out your work with ease.
This emails sender is extremely easy to use due to its simple drag and drop features
Some features of SendGrid Includes:
Users have access to real-time analysis
It can send emails through IP addresses and custom domain name
It gives users details of users that unsubscribed from your email list, spam report, etc.
Adjustable landing page
A/B testing feature
The company's sophisticated API plans will help you to grow your business. They have a $14.95 plan that allows you to send 50K emails per month. However, their pro plan allows you to send 1.5 million emails per month.
Mailjet
Here is another powerful emails sender resource that lets you send captivating messages to your subscribers and most importantly, you can use their easy drag and drop features to make things easy for you.
You can easily track and optimize your campaign with Mailjet and also convert the result to data so you can sort out things easily and carry out analysis on how to improve your business.
Here are some of their features:
Real-time analysis
User-friendly layout design
Emails customization tool
If you are looking for a great emails sender that will help you to carry out your work with ease at a great price, Mailjet is a nice option.
Scroll down to read our indepth Email Platforms guide. What you should know, Email Platforms features, price plans and support. Pros and Cons of Email Platforms as a marketing automation, everything is explained below.
Sendinblue Premium is a software company that specialises in marketing-automation software for small to enterprise level businesses.
Sendinblue Premium is listed as the best marketing-automation software related to Email Platforms. Sendinblue Premium was founded in 2012 in Paris, France and currently has over 248 employees registered on Linkedin.