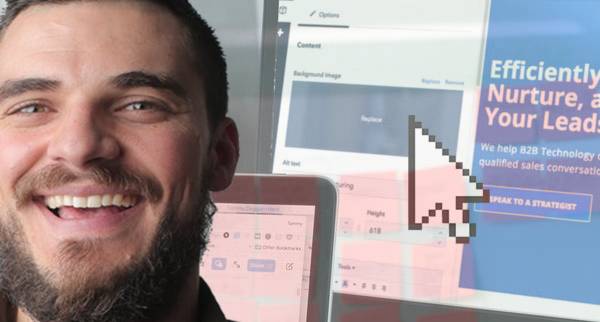 Enterprise CRM Software
12 Top Enterprise CRM Software for your brand
So, if you've been looking for the right enterprise CRM software for your business, this post will guide you to make the best decision. As we'll be sharing with you top enterprise CRM software for your business
Salesforce
Salesforce is an enterprise CRM software that is designed to help you grow your business. This software has a marketing automation feature, sales data, lead management, and other cool features that help you to grow your business.
In addition, they have lots of modules like Sales Performance module, marketing cloud, Sales Cloud, Sales Collaboration, etc.
HubSpot
HubSpot is a well-known enterprise CRM software in the world, and the best thing about their service is that it comes with a free forever plan that helps you to manage your business.
Businesses of all types can use this CRM software regardless of their size. It has all the basic features needed in CRM software, you can track your brand's activity with the software, manage your contact and your company's profile, manage your data, and even assign work and track deals.
Most importantly, their CRM software can be integrated into some of the most popular apps and website builders.
Pipedrive
This is a web-based CRM and is designed for pipeline management. You can use Pipeline to plan sales activities and track deals. Most importantly, you can access this platform anywhere with your web browser due to the fact that it is a cloud-based platform.
It comes with a great interface for checking your goals, activities, and progress.
Teamgate CRM
This is also a cloud-based enterprise CRM software that enables you to arrange and analyze your leads. This CRM solution provider provides lots of helpful features for their users to grow their business. On integration, you can integrate it into some popular platforms and you can as well use it to import LinkedIn contacts.
Zoho
Zoho is one of the most popular CRM software around with lots of customizable options that allows you to grow your brand. It is designed for businesses of all sizes and it comes with lots of features that help you to take your business to the next level.
You can easily integrate Zoho CRM with other major platforms and also customize your dashboard. This enterprise CRM software has a lot of great features that help you to build and scale up your brand.
Microsoft Dynamics 365
This enterprise CRM software is an all-in-one platform for the marketing and sales department. It is packed with lots of CRM functionality and you can integrate it into LinkedIn and Microsoft Products.
This device can be a little bit complicated for new users and the features in their mobile app are limited.
Oracle CRM On Demand
This software is very easy to install and it is a nice option for analysts. You can easily check your synchronized data and modify the data as well. You can easily integrate it with some top platforms around. They have a ton of features that helps users to take their business to a greater level.
Sugar CRM
Here is another great enterprise CRM software with lots of customizable functionalities. Businesses of all types and industries/niches can use their CRM software. It is an end-to-end CRM platform and it's very easy to navigate.
Keap
Keap is a strong CRM and email marketing tool, with Keap you can manage tags, build email subscriber profiles, and carry out other CRM-related tasks. Their platform is secured and you can access your data from different devices like phones and tablets. It is also a nice place to keep records of your customer communication.
Infor CRM
If you are looking for a modern cloud-hosted enterprise CRM software with lots of integration capacities, Infor CRM is a nice option for you. This platform has lots of great CRM functionalities; it also comes with analytical features, custom report and timeline visualization, and other top features.
Salesflare
If you are looking for easy-to-use and lightweight enterprise CRM software for your business, Salesflare is the right option for you. Their features are top-notch and you can integrate them with lots of other popular platforms.
SAP CRM
For an enterprise CRM software that will improve engagement and customize the user experience, SAP CRM is a great option. It has real-time pipeline management and accurate forecasting functionalities. The best part about this enterprise CRM software is that you can use it to scale up your business very fast.
Scroll down to read our indepth Email Platforms guide. What you should know, Email Platforms features, price plans and support. Pros and Cons of Email Platforms as a marketing automation, everything is explained below.
Sendinblue Premium is a software company that specialises in marketing-automation software for small to enterprise level businesses.
Sendinblue Premium is listed as the best marketing-automation software related to Email Platforms. Sendinblue Premium was founded in 2012 in Paris, France and currently has over 248 employees registered on Linkedin.