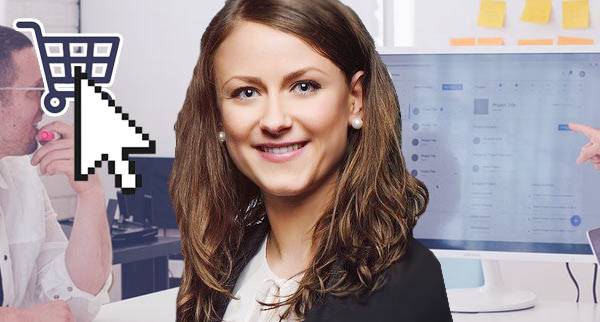 Examples Of Lead Generation
Lead generation plays a vital role in many different marketing strategies. Therefore, it' highly important for marketers as well as the companies they want to develop and grow.
Rising leads means rising interest in your services or products and leading interested customers through the marketing funnel and into your sales pipeline; hence increasing your sales.
If done properly, lead generation strategies generate strong connections with customers who will invest in your business for a long period because they trust your company and work.
In today' article, I will discuss examples of lead generation. I will also share tips on how to increase lead generation. With that being said, let' learn more about lead generation.
How Does Lead Generation Work?
A lead generation strategy includes various methods that attract curious users and transform them into leads. Leads represent potential customers who have expressed interest in your company.
Leads could be expressing interest in your product or service by taking different types of actions such as sharing their contact information. Or otherwise insinuating that they may want to do business with your company. Both B2B and B2C lead generation strategies include the following 4 components.
Lead capture
This represents collecting different information from leads such as name, contact details, business name and position, number of employees, etc.
Lead magnets
The lead magnets encourage interested people to turn into new leads.
Lead qualification
The lead qualification utilizes the lead' data to determine the chance of purchasing something.
Lead segmentation
This means segmenting your leads based on their information, activities, habits such as a job title, a lead magnet that attracted their attention, pages they visited on your website, etc.
Examples Of Lead Generation
Utilizing the following lead generation strategies can help you complete the 4 components of lead generation. They can help you increase your leads, hence increasing your sales!
Chatbot conversations
You won't always have the time to dedicate to lead generation. That' where chatbots come to play and save the day! They make great tools for building conversations with interested people since they're available 24/7. A customized chatbot will be a good extension of your business.
Produce gated content
If you create gated content such as e-books, white papers, reports, online tools, or something else, you will encourage users to fill out a form to access your online material.
Unlike regular landing pages and blog posts, the material is "lockedâ€. It' still free content and provides value. However, it' also a very effective lead generation strategy.
Make a value-packed newsletter
You can also build a value-packed newsletter that encourages curious and interested people to connect with your business. This strategy can help you share promotions in the future and stay top of mind with your potential customers.
Your value-packed newsletter can consist of your latest posts, special offers, upcoming events, updates about your services or items, etc.
Host events
You can use lead generation strategies both online and offline. Host online or in-person events to attract and serve your audience while collecting their contact details through event registration. Live events can also help you connect with people, so you can answer their questions in real-time.
Provide coupons or discounts
You can convert curious people into customers by providing coupons or discounts as lead magnets. This effective strategy attracts both short-term and long-term leads.
In the long term, you've attracted users willing to purchase in the future. In the short term, you can turn bottom-of-funnel leads who want to purchase into customers.
Offer a free trial or premium product
Offering premium items or free trials can help you capture leads from users who're already interested in your product or service but aren't ready to buy. Once they sign up for a free trial, you can turn them into paying customers later by presenting paid features and highlighting their benefits by email.
Optimize your website
If you optimise your website such that users can readily discover your lead magnet, you will be able to create more leads. Create on-site funnels that categorise your visitors and push them in the direction of the lead magnet in an indirect manner. You may utilise a pop-up window, a call-to-action button, a resource library with locked material, lead magnets in the sidebar, and so on.
When you make a valuable lead magnet, make sure to notify your social media followers about it. Utilize CTA buttons by adding links to your lead magnet, promoting your lead magnet, etc.
Paid ads can help you generate leads. Utilize Instagram' and Facebook' targeting options to display ads to potential customers. You can target people on both micro levels (utilizing psychographic and behavior segmentation) or macro levels (utilizing demographic segmentation).
Target top-of-tunnel keywords
You can attract interested people and push them in the direction of your lead magnets by targeting the things they research. So, do your research and determine which phrases your potential customers look for online. Then, target those terms in pay-per-click marketing, content optimized for the keywords, etc.
Retarget previous customers
Reconnect with people who have already interacted with your business. You can easily retarget people who engage with your social pages or websites by displaying ads.
You can use social media ads or Google ads. Some customers may need to view your brand a couple of times before they turn into leads, so retargeting is a good strategy.
Make a referral rewards system
Your customers can help you generate leads with the help of a good referral rewards system. They will recommend your brand to their friends, family, or followers in exchange for a discount or benefit. If you have other examples of lead generation, drop a comment below!
Scroll down to read our indepth Ecommerce Platforms guide. What you should know, Ecommerce Platforms features, price plans and support. Pros and Cons of Ecommerce Platforms as a marketing automation, everything is explained below.
Sendinblue Premium is a software company that specialises in marketing-automation software for small to enterprise level businesses.
Sendinblue Premium is listed as the best marketing-automation software related to Ecommerce Platforms. Sendinblue Premium was founded in 2012 in Paris, France and currently has over 248 employees registered on Linkedin.