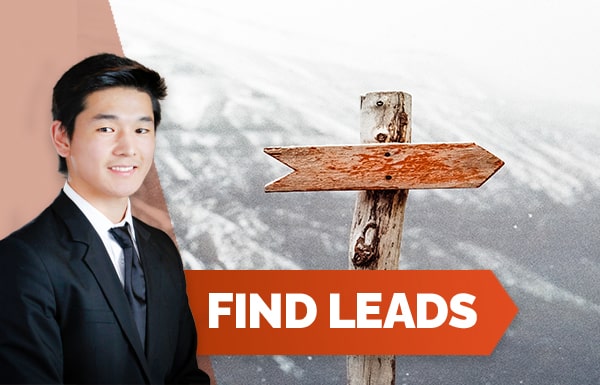 Find Leads
Establishing a good business with high-quality products and services is necessary for every entrepreneur and businessperson to gain success and earn good money. It is not enough if people are not aware of your brand and products. These days, brands that have more leads gain a competitive advantage over others in the market.
Here are the most efficient channels and sources to find leads.
Prepare Content
Preparing informative and relevant content is one of the crucial ways to get qualified leads. Use social networks to promote your content, as it can provide you with a quick increase in traffic. As a result, you may have a chance to get free short-term and long-term leads. The only thing you should have to be able to use this channel successfully is time, skill and consistency.
Network Online
Despite the type of online tools and platforms you use (Facebook, Reddit, etc.), you should invest time in networking online with people. It will require a lot of time, but it will allow you to better understand and evaluate your customers' needs, problems, and preferences. Online networking will also enable you to gain empathy from your customers.
Use Referrals
This is one of the most effective sources of finding quality leads. A referral tells about your trustworthiness and credibility.
Use Resources From Google
Here are the Google resources, which can help you find leads:
Google alerts: sends you a notification about your potential or existing customers through email.
Google Maps: shows you those users, who are in your targeted geographical location.
Google search
Relationship Marketing
You can find leads using offline methods, such as attending industry-related events, conferences and meet people in person.
Places Where You Can Find Leads
Here are places where you can find new leads for your company.
Twitter has over 320 million users around the world, so it is a great source to find leads for your company.
Linkedin
LinkedIn is intended for the use by professional people, and it has offerings for businesses to find leads.
Facebook
You can find leads in a lot of groups on Facebook, as well as use Facebook's paid ads. The latter can target a specific audience and show your advertisements in the timeline of your target audience.
Google
Google is a prevalent platform to find leads. It provides a list of lead collection tools such as Google keywords, Google Adwords etc.
Pinterest
When targeting you niche audience, remember that the most part of the users of Pinterest are women.
Slack
The main goal of Slack is communication. If you use it correctly, you can find new leads there. For example, you may invite your potential customers to Slack and share your content.
Event lists
If you do not want to visit live events, you can access the event lists, presenting information about the guests. There are official guest lists, which may be very useful for you.
Magazine Subscription Lists
If you can access magazine subscription lists, it can be very valuable for because those lists will give you precise information about your prospects' preferences.
There are lead collection tools that may automate the lead collection process and allow you to save time. There are many software tools, which offer to find comprehensive data about new leads such as a name, social network account, phone number, etc.
These tools may also provide additional functionalities such as integrate information into your CRM system and so on.
Local Industry Meetings
Industry meetings are very common for the people involved in a specific industry. Along with the exchange of experience and knowledge, you can find leads at these meetings.
A good idea is to prepare when attending such meetings and inform participants how your product may be useful for them.
Online Discussion Forums
If you sell something, in particular, you can probably find online discussion forums about such types of products. The important thing is to be an active participant rather than a silent listener.
To find such forums, you can do a Google search using the right keywords relevant to your product or service.
Quora
Quora is a continuously developing place to find leads. This platform is based on a question and answer approach. You can follow people and regularly communicate with them, answering questions and establishing valuable relations with them.
When you gain some interest and curiosity among users, they may want to check your profile. Do not forget to insert a link to your website in your Quora profile to attract your potential clients from the platform.
Scroll down to read our indepth Ecommerce Platforms guide. What you should know, Ecommerce Platforms features, price plans and support. Pros and Cons of Ecommerce Platforms as a ecommerce, everything is explained below.
Shopify is a software company that specialises in ecommerce software for small to enterprise level businesses.
Shopify is listed as the best ecommerce software related to Ecommerce Platforms. Shopify was founded in 2006 in Ottawa, Canada and currently has over 6,124 employees registered on Linkedin.