Finland Payment Gateway Table of Contents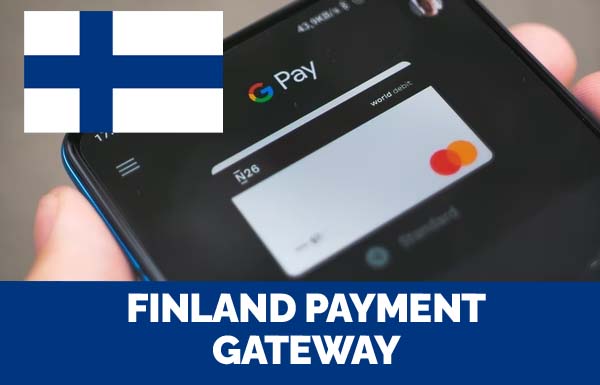 Finland Payment Gateway
Top Best Finland Payment Gateway For Merchants
As an online business owner from Finland and those with most of their customers in the country who have challenges with receiving payment, we are here to help you solve that. We will be showing you the top best Finland payment gateway for your business.
Not only will you receive payment easily from your Finnish audience with this payment solution, but you can as well take your business to a global level with it, so let's get to it.
Top Best Finland Payment Gateway For Merchants
Stripe is a renowned global payment gateway for carrying out transactions. Merchants and their customers can use this payment service.
This company provides great services to businesses in all parts of the world where it operates. Equipped with modern features, this Finland payment gateway allows users to integrate their payment platform easily to their website. It supports numerous currencies; hence your customers can choose the currency that they are conversant with for any payment, with this, your customers don't have to pay for the conversion cost as well.
Due to the high number of users, it makes sense for businesses to use this payment platform for their business so as to scale up their business.
Users can personalize their checkout page if they use Stripe for receiving payment for their Ecommerce shop. The payment platform provides numerous payment types for businesses.
For a Finland payment gateway that will help you to go global, Stripe is the option!
Skrill is also one of the best Finland payment gateways for businesses. It is easy to set up and start receiving payment with Skrill, there is no setup fee and monthly fee. Just sign up and integrate the platform to your website, plus their service charge is per transaction, so you don't have to worry about monthly charges when you are still starting out with your business. Your customers can pay you with this payment option from most countries of the world.
For business owners, Skrill is one of the cheapest payment gateway services around, and much work is not required from your side when you are using this payment platform. Also, you can easily link your bank account and credit/debit card to this payment solution provider. Their security level is top-notch; hence, your financial information is safe with Skrill.
B2B Pay provides payment service to businesses whose buyers/customers are another business instead of the final consumer. It is a Finland payment gateway that works in Finland and other parts of Europe. Their payment service helps to simplify B2B payments.
To sign up for their service, just provide the required document, then the company will provide a EUR account in Finland for you. And you'll start accepting payment with this account. B2B Pay allows you to receive payment from 35 European countries at no cost.
This payment platform offers some great features for merchants in Finland, their service is fast, their fee for an international transaction is among the cheap, and other positive qualities the company has. For merchants in Finland looking for the right business-to-business payment platform for their Finnish audience and other European customers, B2B pay is a great option to choose.
2Checkout is an international payment gateway mostly known for its excellent service. It is a credible payment service and more than 50K business owners are using the platform for accepting payment online. It gets its services to the grassroots level for people as it allows them to pay with the currency they are familiar with. With 2Checkout, you can receive mobile and online payments from any part of the world.
Also, it supports multiple credit and debit cards, your customers can make payment with any card of their choice.
To find out if 2Checkout is the right payment option for you, you can easily use their free trial, that way, you will get a feel of how the payment service works.
At its peak, 2Checkout outperforms most of its competitors by offering businesses an option to create subscription packages, set recurring payments, and other excellent features.
Their security network is awesome and is among the best in the industry. So, your financial details are safe from fraudsters.
Scroll down to read our indepth Finland payment gateways guide. What you should know, Finland payment gateways features, price plans and support. Pros and Cons of Finland payment gateways as a payment gateway, everything is explained below.
Spreedly is a software company that specialises in payment-gateway software for small to enterprise level businesses.
Spreedly is listed as the best payment-gateway software related to Finland payment gateways. Spreedly was founded in 2008 in Durham, NC and currently has over 79 employees registered on Linkedin.