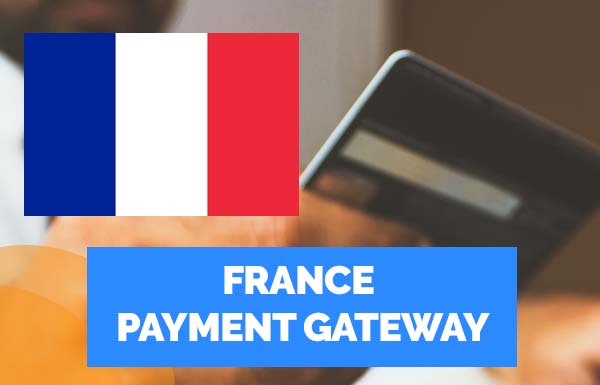 France Payment Gateway
Payment is one of the major parts of online business and using the right payment gateway helps your business a lot. When choosing a payment gateway, you have to consider some features like security, functionality, and easy access to fund after payment.
After thorough research, we came up with a list of payment gateway providers that offers excellent online payment options in France.
However, in this post, we will be discussing the best payment gateways in France for online business owners which will enable them to choose the right option for their France customers.
Best France Payment Gateway
website
Ingenico is a global payment gateway that provides exceptional services to businesses and is one of the best in Europe. Most top businesses use the platform for their online business transaction. The online security level with this payment platform is high and that is why top businesses in Europe use the platform for their business transaction.
The Company's headquarters is in Belgium and it operates in France with branches around the world. With Ogone, you will pay a setup fee of €299 and a monthly fee of €99.
website
If you are looking for the best French payment gateway, WePay is a great option to consider. It enables businesses to accept credit cards and bank payments. With WePay, there is no monthly charge. You just have to pay $0.50 minimum for both bank payment and credit card transactions.
website
Wirecard is an international payment gateway and financial service provider. Its headquarter is in Aschheim, in Munich. It is one of the major payment gateways in France that helps businesses to perform a transaction with ease.
The platform provides a wide variety of payment options to its users which includes risk management, electronic payment transaction, issuing and processing of physical and virtual cards. The price for using this platform is based on the transactions processed and the business risk.
website
Braintree is a payment gateway that makes it easy for online shop owners to accept payment on their website and app. With this payment system, you can accept payment in more than 130 currencies. This will help your customers to pay with their different currencies irrespective of their location.
Braintree payments service charges vary; it all depends on the bank you use.
website
Worldpay is a popular payment gateway in France. The platform has a secured system which makes it the best option for running your business as it protects you and your customers from cybercriminals. Businesses can accept more than 70 currencies with Worldpay. As a business owner, to start accepting card payments, you have to create a merchant account on the platform.
This payment gateway is fast, secured, and safe for running your business. With just €19, you can start using this payment option for receiving payments from your customers.
website
This platform offers one of the best payment gateways in France for SaaS and online business. However, before using it for receiving payment as a business owner, you have to create a merchant account. This platform is secured, so it protects your business and your customers from cybercriminals.
The transaction fee varies depending on the payment method you use. You can start running your business with this payment gateway at their lowest package which starts at €10 per month.
website
Realex payment offers a wide variety of payment gateways solutions. It has over 14,000 merchants. Top brands that use this payment gateway include; Aer Lingus, Vodafone Ireland, Virgin Atlantic, and others.
With Realex payment, businesses can accept money easily and receive their money the next day. It's easy to set up and also has a strong security network. Thus, this helps to protect users and their customers from online manipulations.
Their price varies a lot. So be sure to check out their pricing option before using the platform.
Scroll down to read our indepth French Payment Gateways guide. What you should know, French Payment Gateways features, price plans and support. Pros and Cons of French Payment Gateways as a payment gateway, everything is explained below.
Spreedly is a software company that specialises in payment-gateway software for small to enterprise level businesses.
Spreedly is listed as the best payment-gateway software related to French Payment Gateways. Spreedly was founded in 2008 in Durham, NC and currently has over 79 employees registered on Linkedin.