Hong Kong Payment Gateway Table of Contents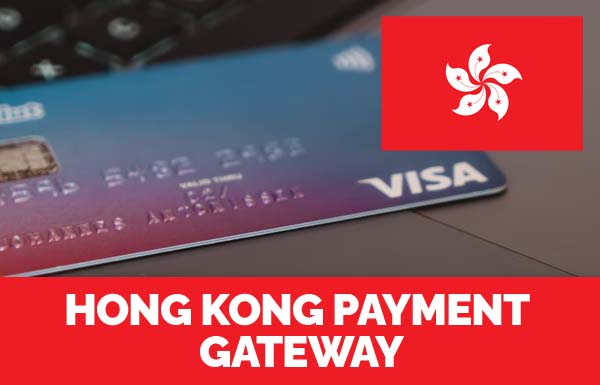 Hong Kong Payment Gateway
5 Best Hong Kong Payment Gateways
The number of internet users is increasing on a daily basis and so do the number of people who buy goods online. However, there are challenges when it comes to accepting payment online due to the number of cybercriminals online.
We will be discussing the Hong Kong payment gateways for businesses in and our criteria for choosing the best option includes strong security, easy to integrate process, affordable price, etc.
So, let's get to it, the 5 best payment gateways in Hong Kong
Braintree is a PayPal subsidiary that provides payment solutions to Hong Kong merchants. Their service is affordable and the payment process is very easy.
The payment platform is one of the best for merchants in Hong Kong looking for the best Hong Kong payment gateway for their business. Businesses of all types can use Braintree for receiving payment for their online store as it provides cheap services without monthly fees.
As one of the best Hong Kong payment gateways, business owners in the country can sign up for a merchant account on Braintree, integrate the service in their online store, and start receiving payment from their customers via this solution.
Using this payment gateway will enable you to accept Master Card, Visa card, American Express, and PayPal. However, it takes 2 – 5 days for any transaction to be processed. While American Express card takes a bit longer to process, Master and Visa cards usually takes two days or less to be processed.
With Braintree, you will be paying a 3.4% commission on any payment, HKD2.35 transaction fee, and an extra 1% fee for transactions carried out in foreign currency. Also, there is a discount rate for businesses that receive more than HK$650,000 per month.
The international payment gateway 2Checkout is available for Hong Kong merchants. One downside of this payment method is the fees for transactions outside the country. Using this payment gateway, businesses can accept payment in 87 different currencies with about eight different payment types like American Express, Master Card, PayPal, Visa, cards, etc.
Their fee for international transactions is a bit high; they charge 3.9% for each payment and a 45c fee as well. For payments outside Hong Kong, there is an additional fee of 1.5% with an extra 2 – 5% for converting the currency to HKD.
The platform is among the best for merchants that want to reach a global audience and as such a great payment gateway for businesses in Hong Kong.
Choose this option if you're a looking for Hong Kong payment gateway that will help your reach a global audience.
PayPal is another global payment gateway on this list. It is an international payment gateway provider for businesses and Hong Kong merchants can use the platform to receive payment from their online store. It is also one of the best payment gateways in Hong Kong since it allows businesses to accept payment at the international level.
There is a discount for businesses that process a large volume of sales, so if you handle a large volume of sales in Hong Kong, PayPal might be the best option for you. There is a pro package for merchants in Hong Kong, with this package, merchants are charged HK$200 per month and it is called "PayPal Website Payment Pro."
Your Hong Kong customers will be charged a 2.9% transaction fee for each payment plus extra HK$2.35. While customers outside Hong Kong are charged 4.4% plus currency conversion fee.
So, if you are looking for the right Hong Kong payment gateway, PayPal is a great option as people like to use it for their business since it provides exceptional security measures among other payment service providers and it is also widely known across the globe for providing great service.
Eway is an Australian payment gateway that lets merchant in Hong Kong to receive payment for their businesses. It provides safe and secures payment services for users, so your details and your customers' details are highly protected against online fraudsters while using this payment gateway for your business. The registration process is very fast and you can start accepting payment in a few days with Eway.
The service fee per transaction is 3.6% and SG30c. The monthly fee is SG$20 which a business owner has to pay on yearly basis.
This is a great option for merchants that are looking for a great Hong Kong payment gateways for their businesses.
AsiaPay is a payment service provider that is based in Hong Kong. This payment option is best for businesses that have their customers in most Asia countries. The platform supports about 126 currencies.
Some Chinese top payment gateways support this platform which makes it a great option for businesses looking for the best China and Hong Kong payment gateways.
Scroll down to read our indepth Hong Kong Payment Gateways guide. What you should know, Hong Kong Payment Gateways features, price plans and support. Pros and Cons of Hong Kong Payment Gateways as a payment gateway, everything is explained below.
Spreedly is a software company that specialises in payment-gateway software for small to enterprise level businesses.
Spreedly is listed as the best payment-gateway software related to Hong Kong Payment Gateways. Spreedly was founded in 2008 in Durham, NC and currently has over 79 employees registered on Linkedin.