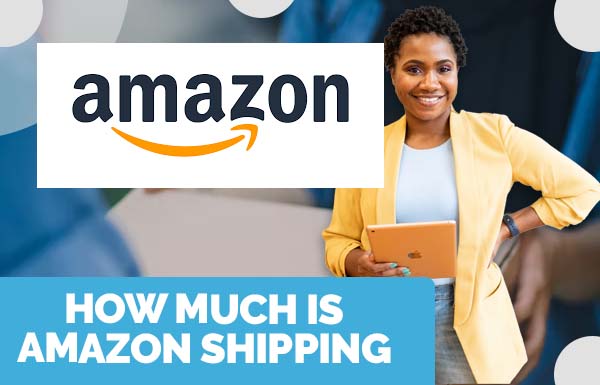 Amazon provides free shipping on orders of $25 of eligible items.
Therefore, anything with "FREE shipping†stated on their product detail page that's fulfilled and shipped by Amazon is eligible and takes part in your free shipping minimum. However, you can get unlimited FREE two-day shipping on eligible products with Amazon Prime, with no minimum spend. Overall, Amazon shipping depends on many things.
Amazon Shipping Explained
Amazon operates closely with different carriers to ensure a great shipping experience for customers and the precise shipping charges can be easily reviewed at the time of checkout. The overall charges depend on the number of products, type of products, weight, and volume of all your products in your cart.
They're calculated by "Per Shipment†and "Per Item†costs. The "Per Item†costs depend on your items. And they're based on the quality, weight, or volume of each package. "Per Shipment†depends on base rates used as a minimum for shipping.
Amazon Shipping Options
Amazon provides various shipping options at different extra costs. Let's take a closer look at some of the most common options and find out which one meets your buying needs and budget.
Free shipping
Who doesn't like free shipping? Amazon provides free shipping for buys over $25 with a "FREE Shipping†label. Meaning, you can have your item delivered to your doorstep for free within the US. Usually, regular delivery times at Amazon take between 5-8 business days. You can also select free one-day shipping delivered by gift cards. The best part? They don't feature a minimum spend.
Seller shipping
Unfortunately, some items aren't in Amazon's warehouses. Instead, they stay with the sellers who send your order independently. So, even if your purchase is $25 or over, they may still add extra shipping fees for personally sending your products to your preferred location.
Amazon Prime same-day delivery
If you're a resident of the United States, you can enjoy the many benefits of Amazon Prime such as free same-day delivery. Therefore, as long as you make your order of at least $35 before the day's cutoff, you can pick a same-day delivery and get your product later in the day.
However, consider unexpected issues including changes in inventory, the volume of deliveries within the day, and delivery capacity that can affect your order. Note that same-day delivery is possible every day of the year, but some days like Black Friday, Chrismas, and Prime Day experience a high volume of delivery.
Meaning, you might encounter delays. Additionally, keep in mind that your delivery address should be a residential address.
Regular, expedited, and priority shipping
Standard customers within the US can expect their order to arrive within 7 days of their purchase. Small products will take between 2-3 business days whereas bigger packages will take around 5 business days. Expedited shipping cuts that delivery time in half, while priority shipping takes between 1-3 days.
International shipping
US regions and nearby states like Canada can take up to 2 weeks of shipping. States on other continents, on the other hand, can take up to a whole month to arrive, depending on what type of shipping you opt for. You can choose from priority, expedited, and regular shipping. Note that these shipping options can influence the period it takes for your order to reach your doorstep. Additionally, you may have to pay extra shipping and customs fees.
International Orders And Deliveries During COVID-19
Unfortunately, air travel has been limited due to the COVID-19 pandemic. Expectedly, these restrictions affected Amazon's ability to ship orders as quickly as they did during normal conditions. So, keep that in mind when buying at Amazon. International deliveries take longer than normal and some delivery locations might see new restrictions.
You can easily see delivery estimates at checkout. Luckily, you can track your purchase from "Your Ordersâ€. And if you have made a buy but would want to undo it, visit the Online Returns Center.
Scroll down to read our indepth Ecommerce Platforms guide. What you should know, Ecommerce Platforms features, price plans and support. Pros and Cons of Ecommerce Platforms as a ecommerce, everything is explained below.
Shopify is a software company that specialises in ecommerce software for small to enterprise level businesses.
Shopify is listed as the best ecommerce software related to Ecommerce Platforms. Shopify was founded in 2006 in Ottawa, Canada and currently has over 6,124 employees registered on Linkedin.