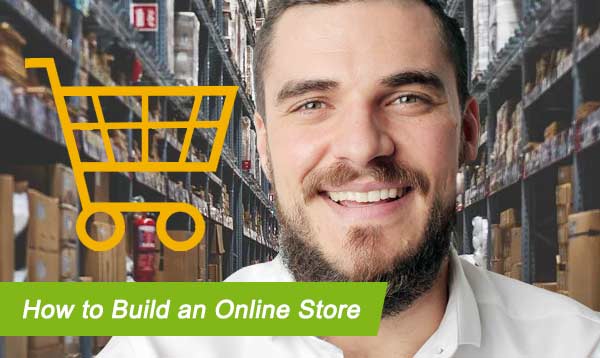 How to Build an Online Store
The last decade has seen a major shift in how business is conducted. Today, more companies than ever before are making use of off the shelf e-commerce platforms. This move is meant to expand their target market and reach out to an expanded client base.
But how easy is it to build an online store? What do you need in terms of human resources, software, and hardware? Lets dissect the process of building an online store.
Choose The Perfect Site Builder For Your Niche
There are several site builders on the market today. Each of them have strengths and weaknesses. Do proper research to establish which online store builder optimizes a site to best suit your niche. That will give you a competitive edge over your competitors. WordPress, Wix, and Shopify, among others, are some of the most common site builders you can utilize.
It is important to remember that each of these online store builders is optimized for a specific niche. That is why you may find most bloggers using WordPress and not Wix, or the other way round.
Choose The Best Hosting Technique
There are huge benefits to choosing the right hosting option. One of the advantages of self-hosting is owning a site URL with the extension of your choice. For instance, I can have https://www.softwarecosts.com with the self-hosting plan. It is not the same when the builder does the hosting for you; your address will contain an extension with their domain name, for example, https://www.softwarecosts.wordpress.com.
Most self-hosting plans will cost quite some money. On the side, relying on the builder for hosting services may be free or cost less. Self-hosting sites allow you to brand your website; this may generate more sales. Once you have a plan of choice and your preferred builder, you can proceed and get your website under construction.
Create An Online Platform
Lets not restrict online stores to websites and blogs alone. You could also optimize your Facebook or Instagram page for sales and marketing. Or, you could turn your Twitter handle into an online store. Others create both a site and social media platforms then integrate them. Well, the decision to do this is heavily reliant on the type of business model youre trying to implement.
All you need to do to create an online platform is sign up with the builder of your choice. You are required to fill forms with details that help set up an optimized account for the niche you chose.
Be as specific as possible when creating your online store. Ensure you use the right keywords and choose a field you know will work well for you. The process is self-guiding. By the time you finish signing up, your online presence will have been established. People who are new to ecommerce businesses assume thats it when it comes to online stores. The truth is, thats just the beginning of things. What you do with your account henceforth determines the success of your online store.
Store Optimization
Store optimization is where the hard work begins. The good thing is the rewards you get if you do your optimization right. One way to do so is through witty taglines with your posts. Whether you post an article on a website, a blog, a product for sale, or any other kind of upload, the headline should be catchy and detailed. It should be so compelling that someone will stop navigating the internet to go through the post.
Use quality images when posting pictures of products you sell. This uniqueness will help attract the interest of your visitors too. The higher the impressions and clicks you get, the higher your chances of having a better conversion rate.
Another optimization method is linking your store to your social media platform. The fact that social media has competitive sellers means you have to be creative to stand out. Other than creativity, be consistent with your posts to catch the attention of social media regulars. You can utilize the Fear of Missing Out (FOMO); concept to get more sales.
Client Engagement
You will start slow, but do not despair. As you put in work, clients will come by, and your online store will be busier than youve ever imagined. Customer care skills are critical in building a clientele and maintaining them. You do not want to create a market base for months or years only to destroy the same out of ignorance. Client engagement is critical during the lifespan of your online store.
Store Maintenance
The online space has risks and threats. Regular maintenance of your site will go a long way to ensure the platform is not affected adversely by ill hearted individuals.
Scroll down to read our indepth Ecommerce Platforms guide. What you should know, Ecommerce Platforms features, price plans and support. Pros and Cons of Ecommerce Platforms as a ecommerce, everything is explained below.
Shopify is a software company that specialises in ecommerce software for small to enterprise level businesses.
Shopify is listed as the best ecommerce software related to Ecommerce Platforms. Shopify was founded in 2006 in Ottawa, Canada and currently has over 6,124 employees registered on Linkedin.