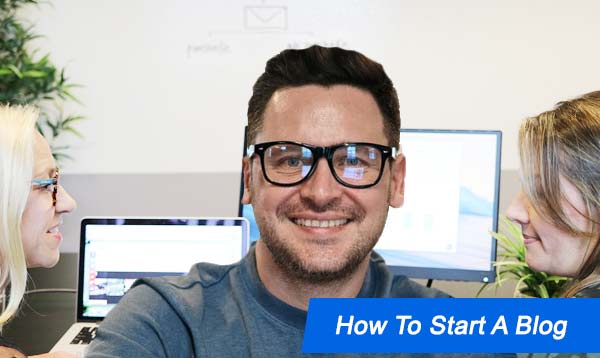 How To Start A Blog
Nowadays people spend more and more time on the internet, reading newspapers, articles, publications, etc. And now, when everything turns virtual, it is the right time to open a blog and engage readers. This article will help you to understand how to become a successful blogger.
The Main Reasons Of Creating A Blog
First of all, let's understand why people open blogs.
The first reason is that in this era of digitalisation, blogging has become one of the most efficient ways to present yourself to society and spread any information: personal, industry-related, news, etc.
The second reason is that blogging can help you become a successful writer. It can contribute to further personal or career development.
Blogging can become a way of making money.
Five Things To Consider When Starting A Blog
You can start a blog just by following these five tips:
Decide Whether To Use Free Platforms Or Do Self-Hosting.
You need to assess whether spending money and having your own blog or using a free platform is worth it. A few things you may have to think about to make this decision are the following.
When you use free platforms such as WordPress, you do not have the freedom to decide the name of your blog. Instead, the name of your blog may not be as nice as you imagine.
In the case of free blogs, there are some restrictions and limitations. For example, there are limitations on the number of videos and images you can upload to your blog.
In reality, free blog platforms own your blog, not you. Therefore, there might be a risk of losing your content.
Self-hosting will cost you $5 - $10 per month, depending on the hosting service provider. However, as mentioned above, there are free alternatives, as well.
Selecting A Platform For Your Blog
There are many platforms for blogs, such as WordPress, Blogger, Tumblr, etc. The first thing you have to do is to choose one which best suits you. The most popular platform, WordPress, has more than 82 million active users. Apart from being the most prominent platform, WordPress has a list of advantages:
It is free for users, including many free themes and layouts.
It is easy to set-up.
If necessary, it has a support forum which can help you if you are confused.
It enables readers to share the content, comment and so on.
Doing Self-Hosting On Own Domain
Firstly, let us understand what the words 'hosting' and 'domain' mean.
Hosting is the firm, which puts the websites on the internet. As a result of it, everybody can see your website. You can assume that it is a computer on which all your content is saved.
Domain is the link (name) of your website such as google.com.
One of the cheapest hosting providers is Hostgator, requiring a fee of less than $3 per month.
Design Of The Blog
After deciding on using a platform or self-hosting, it is time to design your blog. In WordPress, you can find both free and paid themes for your blog. The selection of the theme will depend on the type of your blog and your personality. In any case, try to find a theme, which is easy to customise. The good news is that WordPress has a feature allowing you to change themes whenever you want.
Explore, Research And Read Information About Blogging
There are tons of information about blogging on the internet. You can join different communities on social networks, participate in discussions and get interesting and inspiring ideas from experienced bloggers.
Bonus! The most Interesting Ideas For Blogs
If you want to become a successful blogger, decide your blog type before starting. Below you can find the three most interesting and popular blog types.
Fashion Blogs
This type of blog has the largest audience. If you are a creative person, your fashion blog will have all the chances to be successful. The biggest advantage of fashion blogs is that you may get invited to important fashion events and receive business deals from popular brands.
Food Blogs
Food blogs also are very popular. The audience of food blogs mainly consists of people interested in healthy food, recipes, kids food, etc.
Do It Yourself Blogs
DIY blogs gain popularity and introduce creative ideas for doing new stuff and sharing it with the author. The most important advantage of this type of blog is that it assumes a big portion of communication, which is a big plus in the blogging industry.
Scroll down to read our indepth Ecommerce Platforms guide. What you should know, Ecommerce Platforms features, price plans and support. Pros and Cons of Ecommerce Platforms as a ecommerce, everything is explained below.
Shopify is a software company that specialises in ecommerce software for small to enterprise level businesses.
Shopify is listed as the best ecommerce software related to Ecommerce Platforms. Shopify was founded in 2006 in Ottawa, Canada and currently has over 6,124 employees registered on Linkedin.