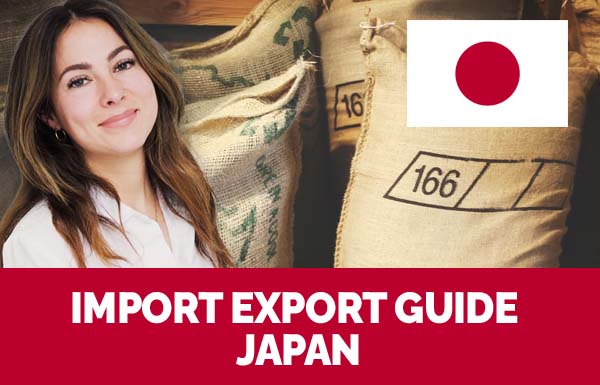 Import Export Guide Japan
Import Export Guide Japan: All You Need To Know
Before we get to the import export guide Japan let's get to know more about the Japanese economy. Japan is a developed country with a population of about 125 million people. The country is the fourth-largest economy when it comes to purchasing power parity and the third-largest economy in the world by nominal GDP.
You have to consider a few things when importing or exporting to Japan and these things are the country's culture, population, largely middle class, economic crisis, and the aging populations which are the factors that helped to shape the country's market. Hence, making export to Japan interesting and complicated.
Now, Let's Look At The Import Export Guide for Japan; Things You Need To Know Before Importing Or Exporting To The Country. Let's Get To It.
The US is one of the most important trade partners with Japan, however, the major export category to Japan includes
Mineral fuel
Aircraft
Medical instrument
The Challenges When Exporting To Japan
When thinking about importing and exporting to and from Japan, you have to understand the challenges you'll encounter while exporting to Japan.
There are a few challenges you will encounter while exporting to Japan and these challenges include; cultural and regulatory challenges.
Cultural challenges include language differences, relationship issues, and other
Regulatory challenges include labeling requirements, restricted goods, certifications, etc.
The Opportunities For Exporters To Japan
The country's aging population presents great opportunities to exporters and it covers such areas as medical equipment, pharmaceutical products, robotics, infrastructure, etc. Other markets you need to cover include cybersecurity, eCommerce, and related fields.
Rules And Regulations In The Country
The rules and regulations in the country can be complicated and an exporter can be forced to stop trade with the country for violating the rules.
However, here is how you can avoid this when exporting to the country:
First, you need to work with your local commercial service: First, you need to work with the commercial service office in your country for them to connect you with the right office in Japan. This office will help you in every step of your export journey in the country.
Find a partner in your country who has experience in the country.
How To Source For Buyers In The Country
Finding customers in Japan is one of the challenges exporters have when they want to export goods to the country and it is included in our import export guide Japan, to make finding customers easier for those who are looking forward to exporting goods to Japan.
The two major methods of finding customers are through trade fairs and EXPO.
Trade fair: you can reach your customers in the country by leveraging on the power of trade fair in Japan, and most of the trade fairs in the country take place in the capital, Tokyo. You can display products like electronics, automotive electronics, designs, etc.
EXPO: If you want to sell fashion products and accessories, you have to consider EXPO; it is the country's leading fashion trade fair, so you can't go wrong with this option when you want to market your fashion brand to the people. at this trade fair, you can display fashion items like hats, shoes, bags, scarves, belts, etc.
Europeans and Americans are exempted from applying for a Visa to Japan if they are not going to stay for more than 90 days in the country and their purpose of visit must be to attend trade fairs, tourism, and conference.
Find A Distributor
Another way to penetrate the Japanese market is to get a distributor in the country. There are lots of benefits you can get from hiring a distributor in Japan. However, you have to hire a local distributor with experience in your industry or niche. The distributor will help a lot with file documentation, quality regulation, customizing your products, custom clearance, and others. A distributor can help you to market and distribute your product in the country, so you'll gain a lot by hiring the right distributor in Japan for your business.
Internet is the best place to get a distributor for your business, but you have to do your research to make sure you are working with the right distributor in the county. So, you don't have to underestimate the power of the internet when you are looking for the right information concerning import export guide Japan.
Design Your Website For The For Your Japanese Audience
Next is to design a website that suits your Japanese audience and while at it, consider the most used search engines in the country and tailor your content to suit your audience and the search engines in the country.
Registration And Certification Standard
Make sure to register your trademark in the country and also make sure that your product complies with standards and regulations in the country
Scroll down to read our indepth Japanese Ecommerce Platforms guide. What you should know, Japanese Ecommerce Platforms features, price plans and support. Pros and Cons of Japanese Ecommerce Platforms as a ecommerce, everything is explained below.
Shopify is a software company that specialises in ecommerce software for small to enterprise level businesses.
Shopify is listed as the best ecommerce software related to Japanese Ecommerce Platforms. Shopify was founded in 2006 in Ottawa, Canada and currently has over 6,124 employees registered on Linkedin.