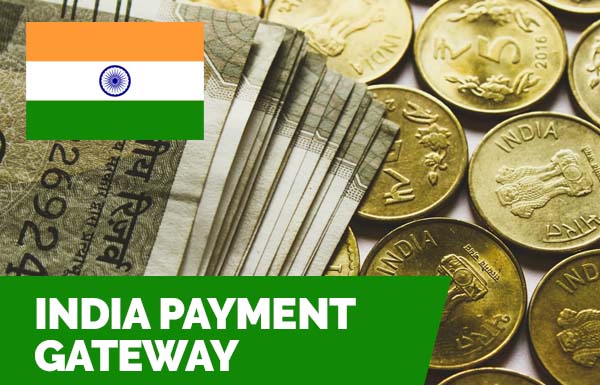 India Payment Gateways
7 Best India Payment Gateways For Your Online Businesses
Sometimes, choosing the right payment gateways can be a tedious task for business owners. And the options out there are overwhelming and sometimes, business owners do leave that part until they get to that stage of integrating a payment gateway into their site.
So, right now as a business owner, you are at the stage where you want to know the right India payment gateways to integrate into your online shop. Well, you're in the right place. In this article, you will find the best India payment gateway for your online store.
Top India Payment Gateways
Razorpay
Razorpay is one of the best payment gateways in India, it allows business owners to accept, process, and make payments. Over eight hundred thousand customers use the platform to initiate transactions. This payment gateway is easy to integrate into your website and the activation process is simple.
If you use this payment gateway can check your expenditure, plus the platform is secure. So, small, medium, and large scale companies should use this payment gateway for their business as it is easy to use.
Razorpay enables you to accept payment with multiple payment options. And various e-commerce platforms accept this option for their sites. Top businesses in India are using this platform and that means that Razorpay is a credible payment gateway for all kinds of transactions.
Razorpay has a banking subsection called RazorpayX.
PayPal
PayPal is a global payment gateway you can use in India and is an excellent choice for making all forms of transactions in the country. And it is being used in over 200 countries which makes it the right choice for you if you want to sell to a global audience.
It has top-notch security for an online transaction. It can be used for recurring payments and top global companies use PayPal for carrying out transactions.
Cashfree
Cashfree is one of the most popular payment gateways in India with numerous payment options. It has the lowest charge for each transaction at 1.75% per transaction. With Cashfree, you can access your fund within 15 minutes of initiating payment.
Not only do they provide a fast payment service, but they also provide instant refund service. Over fifteen thousand businesses are using the platform for business transactions in India. Cashfree makes international transactions easier for Indians. They offer a service called Cashgram that generates a link you can send to your customers/clients so they can pay you with the link. Some top companies in India use this payment gateway for carrying out transactions.
Atom
Atom is among the fastest-growing payment platform in India and it is being used by over one hundred and fifty thousand businesses. They have partnered with over fifty banks in the country and accept over 250 payment options which include debit cards, IMPS, credit cards, etc. Its transaction process is very fast as well.
Security-wise, Atom is highly secured and it provides invoices immediately after buying a product. Business owners can check their payment records and traffic on the platform with Merchant Console.
Paytm
Paytm is among India payment gateways that are taking the lead in the industry.
This payment gateway is in the same package that drives India's largest brand. It supports all major payment options both local and international.
This payment platform is built for end-users and customers can easily make payments with it. Big companies in India are using this payment option for their business, so it is a trusted payment gateway for carrying out transactions in India.
CCAvenue
The CCAvenue service covers South Asia, it's a secure, fast, and easy-to-use payment gateway for businesses. The platform has more than 200 options for payment; you can easily integrate the payment method on your website and app. The transaction page offers an awesome and fast checkout experience.
CCAvenue has a sturdy security system, so your details and that of your customers are well-protected with this payment gateway. And surprisingly, there is no withdrawal fee on this platform. Top companies in India are using this payment method for their business.
Billdesk
Billdesk, established in 2000 and focuses on managing recurring payment is owned by IndiaIdeas and is a credible online payment gateway in India.
This platform is safe and it's trusted by top brands in India, so you'll be getting an excellent service from the platform.
Scroll down to read our indepth Indian Payment Gateways guide. What you should know, Indian Payment Gateways features, price plans and support. Pros and Cons of Indian Payment Gateways as a payment gateway, everything is explained below.
Spreedly is a software company that specialises in payment-gateway software for small to enterprise level businesses.
Spreedly is listed as the best payment-gateway software related to Indian Payment Gateways. Spreedly was founded in 2008 in Durham, NC and currently has over 79 employees registered on Linkedin.