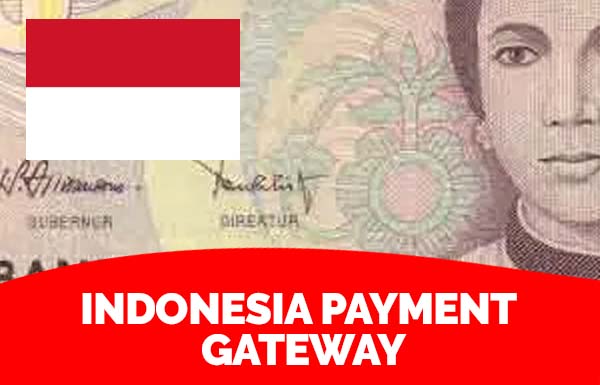 Indonesia Payment Gateway
Best Indonesia Payment Gateway For Online Shop Owners
One of the major challenges business owners face is using the right payment gateway option for their business. To some extent, customers do abandon their carts due to payment issues. However, reduce the negative effect on your business; you have to provide the right payment gateway that meets the needs of your audience.
This post is for e-commerce business owners in Indonesia looking for the best Indonesia payment gateway for their business.
List Of Best Indonesia Payment Gateway For Your Business
Xendit
Xendit is among the most popular Indonesia payment gateway for online business owners in the country. It provides numerous services to merchants in the country and it is very easy to integrate Xendit into your e-commerce shop.
This platform has a strong security level. They strive to maintain a strong security level for their customers. Each transaction is assessed to check the risk level, and given the right solution to and in some cases, they block some payment to control fraud.
The company accepts 5 currencies. For their customer care, you can reach out to them through their email address Whatsapp, or Tickets.
You can use a plugin to integrate their payment gateway; you can as well receive payment with a link, or integrate their payment gateway with application programming interface API.
PayOp
This is a global payment gateway that enables businesses to accept payments from over 170 countries. They have one of the highest numbers of payment methods amidst their competitors with over 300 methods.
When it comes to security, PayOp offers one of the best in the industry. The company has suspicious transaction detection software and other top security software for safeguarding their customers from fraudsters online.
Businesses looking for the best Indonesia payment gateway for their business should choose this option as it helps you to take your business to an international level.
The platform can convert up to 200 currencies with the help of dynamic conversion but they have 7 major currencies. For the conversion rate, their conversion rate is in line with the bank conversion rate.
You can reach out to their customer care for any question via their email or via the merchant's account by a ticket system. There is a plugin that makes integration of PayOp to your site an easy one, you can use the hosted payment page, and the Application programming interface to integrate this platform into your online shop.
Ipay88
Ipay88 is one of the best payment gateways in Indonesia and it provides excellent service to businesses that want to receive money online. The platform has software that helps them to fish out suspicious transactions easily. The platform accepts about 26 currencies.
For problems and inquiries, you can reach out to their customer care personnel via social media, personal account, and email. Businesses can easily integrate this payment gateway by just adding the payment link to their online shop.
EsPay
Present in 18 countries, EsPay is a payment gateway that provides excellent services to its users. Businesses of all sizes can use it as a payment option in Indonesia both for their online and offline business. With the EsPay payment option, your online security is guaranteed as the platform has a fraud detection system and is certified by PCI DSS.
The company supports two major currencies in the country: USD and IDR. Their customer care service is just a phone call away from getting your problems solved; you can as well reach out to them via email.
It has a simple integration method, just use their plugin and start receiving payment immediately or use the application programming interface if you are tech-savvy to integrate this platform on your site.
Midtrans
Midtrans can be used to send and receive payment with ease in Indonesia. It is among the best Indonesia payment gateways due to its strong security system. Businesses of all sizes can use it to receive payment.
It supports IDR, however, businesses can receive payment with other currencies.
You can use the guides on their site to fix your problem but if that's not enough for you, send them an email so they can resolve your problems.
To integrate Midtrans, you have three options for that which are through the built-in interface, Application programming interface API, and a payment link.
Scroll down to read our indepth Indonesia Payment Gateways guide. What you should know, Indonesia Payment Gateways features, price plans and support. Pros and Cons of Indonesia Payment Gateways as a payment gateway, everything is explained below.
Spreedly is a software company that specialises in payment-gateway software for small to enterprise level businesses.
Spreedly is listed as the best payment-gateway software related to Indonesia Payment Gateways. Spreedly was founded in 2008 in Durham, NC and currently has over 79 employees registered on Linkedin.