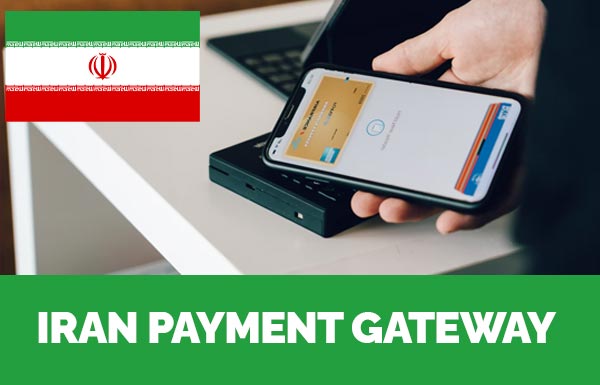 Iran Payment Gateway
Iran Payment Gateway: List Of Best Iranian Payment Gateway
As always, receiving payment online has always been a challenge for business owners in Iran. A lot of business owners and would-be entrepreneurs have been looking for Iran payment gateways for their businesses. However, this post is designed to make it easy for business owners to choose the right payment gateway for their businesses.
Payment gateway service is extremely important for your business as it helps you to make and receive payment which is the main part of business in the modern world.
This post is exclusively for merchants that are looking for the best Iranian payment gateway for their business. These can be business owners in the country to receive payment easily for their business. But before then, let's get to know the meaning of Payment gateway.
Meaning Of Payment Gateway
Payment gateway is actually the technology that allows merchants to receive payment for their businesses. It allows business owners to receive payment through electronic mediums. You can use these methods to receive payment for any type of business. Also, you can decide to go cashless with this payment model to avoid the stress of carrying cash around.
Payment Processor: All You Have To Know
The main purpose of the Payment gateway is for sending and receiving payment for your business, this can be online or offline. In a traditional shop, POS is used for this purpose.
In online shops, you have the checkout payment page where buyers key in their financial information so as to make payment for the products they want to purchase.
There are numerous payment gateways for receiving funds in Cryptocurrency.
Reasons For Using A Payment Gateway
Payment gateway is extremely important for businesses as it provides different means of receiving payment both online and offline. Customers can choose to pay with different methods when you have different payment methods for receiving payment.
A payment gateway helps to prevent your details and your customers' details from getting to the wrong hands where they can be manipulated. Most payment gateway providers help to reduce that for you and they are always working hard to protect you every day to prevent numerous online tricks.
Payment gateway keeps your customers' sensitive information; it transfers the information from the business owner's account to the acquirer and the issuing bank. The whole process is secured with data encryption to prevent your financial details from getting to fraudsters. Apart from preventing businesses from cybercriminals, payment gateways also help merchants to detect expired cards, insufficient funds, and the likes.
Best Iran Payment Gateways
Technology has made it easy for businesses to receive payment with numerous payment options in Iran, and the best part about it is that businesses can receive these payments in a secured environment.
Most payment gateways do not extend their services to Iran which makes it hard for Iranian merchants to receive payment from their ecommerce shop. However, in this post, we will be showing you the preferred payment gateway in the country for your offline business.
Debit Card
The debit card is the top payment method in Iran. Most people in the country use this method of payment for making and receiving payments in the country. Hence merchants in the country should adopt the method as their Iran payment gateway for their businesses both online and offline. There are numerous POS terminals for making and receiving payment in the country; hence you can easily receive payment in the country with this method of payment from your business.
Iran Payment Gateway Verdict
As a business owner in Iran that is looking for the best Iran payment gateway for your business debit card is the best option and you can as well open numerous bank account in the country to start accepting payment from different banking institutions.
It makes sense to use POS for receiving payments in the country as this will enable users to make payments fast without moving around with cash.
Scroll down to read our indepth Iran Payment Gateways guide. What you should know, Iran Payment Gateways features, price plans and support. Pros and Cons of Iran Payment Gateways as a payment gateway, everything is explained below.
Spreedly is a software company that specialises in payment-gateway software for small to enterprise level businesses.
Spreedly is listed as the best payment-gateway software related to Iran Payment Gateways. Spreedly was founded in 2008 in Durham, NC and currently has over 79 employees registered on Linkedin.