Is Wish A Chinese Company Table of Contents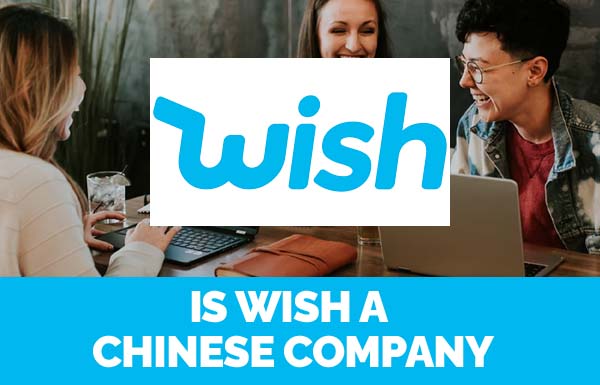 Is Wish A Chinese Company?
Wish is a San Francisco-based company with offices all around the world including Toronto, Amsterdam, and Shanghai. Globally, Wish has over 750 employees. It's a large and popular company in the US.
Over a million merchants sell their products on this platform. The best part about Wish is that it enables sellers to sell directly to consumers, eliminating distributor fees for them and low prices for buyers.
The merchandise available via the app arrives from China and other overseas distributors. The company usually sells smaller products that cost less to ship, aided by a consensus between the U.S. Postal Service and China Post that significantly decreases the costs of shipping for products weighing less than 2 kg.
Wish provides express shipping (5 days or 6-8 in some cases) and regular shipping that usually takes 2-3 weeks for people who don't mind a slower delivery. Wish even has a "Wheel of Fortuneâ€-style game.
They integrate a layer of gamification to provide consumers extra discounts on best-selling goods. Their app is available for download on both Android and iOS devices. Now, let's learn more about Wish.
Why Are Products On Wish So Cheap?
There's no doubt that Wish is a legit company just like eBay and Amazon. It's a real company with actual products sold on its platform. Wish offers insane, almost unbelievable deals!
They sell gadgets, household goods, fashion items, and much more at a very low cost. What's the catch? Well, first and foremost, keep in mind that buying at Wish comes with certain risks.
Most of the merchants aren't American but Chinese. So, a large part of their merchandise is counterfeit. However, this hasn't stopped Wish from becoming the third-biggest e-commerce marketplace in the US. The price of most items is so low because you directly buy from Chinese manufacturers.
Many sellers ship directly from China to different places worldwide like the US, Canada, and the UK. And because there's no middleman, no physical stores, and no employees, the prices drop.
Meaning, you benefit from the sellers' savings! China has many strategies and policies that enable them to manufacture products for cheap. That's why products on Wish are super affordable.
There's a consensus between the US Postal Service and China Post that ensures low rates for shipments on parcels weighing 2 kg (4.4 pounds) or less which additionally decreases the prices.
However, recent trade disputes have put this consensus in danger. The US has certain plans to increase the shipping rates from China over time, so Wish will experience changes too!
Are Products On Wish Fake?
Unfortunately, Wish doesn't sell common brands you can find in the US. Instead, they offer knockoffs of common brands. Meaning, the quality is lower than products in other stores and sites.
If that's not a deal-breaker for you, Wish is the perfect shopping place for you. You will find many cheap items that can perform as intended. Note that buying electronics on Wish is a hit or miss.
I recently purchased speakers and although they work as intended the sound quality is quite poor. Thus, expect the same from earbuds and similar products. HDMI and USB cables will also work, however, they might not be as durable as their costlier counterparts. You can also purchase flash drives.
Or storage units. They're cheap, so you're getting cheap data storage. I also love the Bluetooth since it's reliable. The last Bluetooth headphones I purchased didn't provide amazing sound quality.
However, the Bluetooth always connects. The headphones retailed for $25, so it's a steal. I would advise against buying a smartwatch or tablet from Wish due to the lack of customer support.
Is Wish Safe To Use?
One of the things I strongly dislike about Wish and I'm sure other consumers do is the display of full user names on the accounts connected to wish lists. Meaning, they're not private, so all the goods you put on your wish lists display your actual name.
I've read the privacy policy of Wish and learned that they collect customer information in two ways. The first one happens when you sign up and buy items.
You leave your name, email address, phone number, social media account credentials, payment method information, and of course, your shipping address.
They also collect other information automatically such as your location information (they claim they ask for permission before getting specific GPS data), IP address, the browsers you use, social network profile data, the time spent on any pages, and usage data.
As you can notice, Wish does what any other e-commerce company does. They're safe for personal data as other shopping websites out there so don't worry.
Scroll down to read our indepth Ecommerce Platforms guide. What you should know, Ecommerce Platforms features, price plans and support. Pros and Cons of Ecommerce Platforms as a ecommerce, everything is explained below.
Shopify is a software company that specialises in ecommerce software for small to enterprise level businesses.
Shopify is listed as the best ecommerce software related to Ecommerce Platforms. Shopify was founded in 2006 in Ottawa, Canada and currently has over 6,124 employees registered on Linkedin.