Israel Payment Gateway Table of Contents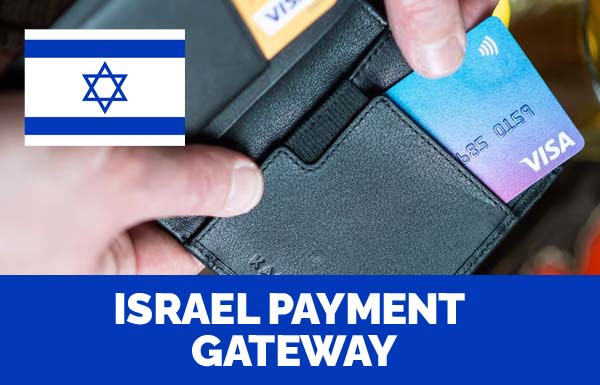 Israel Payment Gateway
6 Best Israel Payment Gateways For Your Business
One of the greatest challenges facing the Ecommerce space in Israel is payment issues. Most business owners are finding it difficult to deal with this issue. In a bit to solve this problem for business owners, we will be showing you 6 top Israeli payment gateway for business owners in the county and for other business owners that want to target the Israeli market.
6 Top Israel Payment Gateway For Your Israeli Audience
Skrill is a payment service provider in Israel for merchants to easily receive payment online. It is also an international payment gateway. The company accepts about 30 different currencies.
About security: Skrill is a highly secured online payment gateway, so your financial details are protected as a user. Charges; you will be charged a 1% service fee per transaction when you use this service for national transactions and a 1.9% fee for international transactions.
For your customers to pay with this option, they must have a Skrill account. Customers can open an account; they just have to sign up for a personal account and link their card to start making payments with the skrill payment service.
Merchants can keep their money in their skrill digital wallet or send it to their bank account. You can as well add a one-click buy button to your online store with Skrill. For protection against fraudsters, they use anti-fraud screening tools.
Worldpay is also a global payment platform for businesses and one of the best for merchants looking for Israel payment gateway for their Ecommerce business. It provides more than 300 payment solutions in over 140 countries around the world.
This company allows you to accept payment from most countries around the world making it the right payment gateway for your business. It'll be a nice option for your next project if you want to take your business to the international scene.
They have two pricing structures: Pay as you go option or the monthly option of £19.95.
This company was launched in 2011 and is among the best cryptocurrency payment provider around. All you need to do is just download the app and sign up in other to start receiving payment from your online store.
Their transaction fee is as low as 1% and businesses can use their plugin to start receiving payment.
They have advanced security features for protection against online fraudsters with a 2-factor authentication feature to strengthen their security. Bitpay is believed to be the cryptocurrency payment solution that leads to the use of cryptocurrency for carrying out transactions.
It is a credible payment gateway for businesses to accept payment online and some big companies like Delta, Amazon, Bol.com, etc. are using the payment gateway.
Coinbase Commerce is among the most used cryptocurrency payment gateway in the world. Merchants can download the Coinbase Commerce app, sign up and start receiving payment with the platform. Coinbase Commerce converts cryptocurrency to fiat very fast which makes it a great option for businesses that want to receive cryptocurrency due to the high volatility of the pricing structure of cryptocurrency.
So, for Israel payment gateway that allows you to accept cryptocurrency and also convert it very fast to avoid the pricing issues in the market, Coinbase Commerce is the right payment solution for you. You can easily integrate Coinbase commerce to the most popular Ecommerce website builder.
This payment solution works with most top Ecommerce platforms. It allows merchants to receive payment from about 100 different currencies.
With 2Checkout, you can personalize your checkout page, set recurring transactions, etc.
To get started with this payment option, all you have to do is; sign up and choose the best plan that suits your budget with the features you like.
This Israel payment gateway is good for businesses of all types as it has strong security features with some additional features for the smooth running of your business.
Coinpayment is a cryptocurrency payment gateway that came into existence in 2013 and is one of the most popular cryptocurrency payment service providers.
It enables merchants to receive payment in over 1400 cryptocurrencies.
They have numerous shopping cart plugins that business owners can use for their Ecommerce shop. However, there are options for merchants to code and customize their checkout page. They also have numerous cryptocurrency wallets so merchants can store their currency in a secured wallet.
Scroll down to read our indepth Israel payment gateways guide. What you should know, Israel payment gateways features, price plans and support. Pros and Cons of Israel payment gateways as a payment gateway, everything is explained below.
Spreedly is a software company that specialises in payment-gateway software for small to enterprise level businesses.
Spreedly is listed as the best payment-gateway software related to Israel payment gateways. Spreedly was founded in 2008 in Durham, NC and currently has over 79 employees registered on Linkedin.