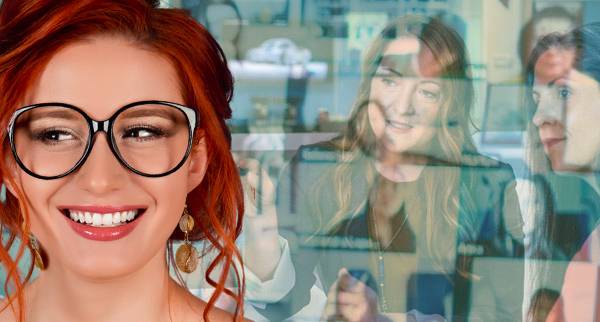 Lead Capture
Lead Capture: Everything You Need To Know About It
If you've been looking for the best method to generate more leads, this post is for you as we will be showing you everything you need to know when it comes to lead capture.
Meaning Of Lead Capture
Lead capture is what happens when a website visitor or reader converts into a lead.
Lead capture form: this is a resource that businesses use to collect their readers' information like name, email address, etc.
Understand The Reason For Your Lead Capture
First, it is vital to know the reason for creating a lead capture, this way; you can focus more on achieving your goals.
However, let's see how lead capture works with funnel:
Top: This part focuses on creating awareness and traffic
Middle: The focus here is to generate and nurture leads
Bottom: Conversion of those leads to paying customers
In all these processes of converting your lead into buyers, it is pertinent to create content that converts your leads addressing their needs and how your product and/or services can solve their problem at each stage of the funnel.
Create An Offer
Ebook is one of the best lead capture offers; hence it is important to create useful content for your audience with your ebook.
However, while creating an ebook, make sure the content is concise, easy to read, actionable, and backed by examples or statistics depending on your products and/or services. Also, make sure you go straight to the point and avoid fluff and clickbait.
Create Lead Capture Page
First, let's get to know the meaning of lead capture [page, this is a single page that convinces website visitors to take the needed action on a website.
Use Pop-Ups
Pop-ups do remind web visitors to take the right action on a website, so it is crucial to use this on your site so as to capture more leads for your business.
Things To Include In A Lead Capture Page
Headline: Your headlines should capture readers' attention and also encourage readers to continue reading your content. So, you should be creative while creating headlines and also use some testing tools to improve your headlines.
Clear Call To Action: Also use a clear and persuasive call to action to help you convert your readers to subscribers or buyers. You can offer a content upgrade here and encourage them to take action.
Optimize Your Lead Capture Form: Here you should limit the number of information you need from a subscriber so as to encourage your subscribers to get on your email list very fast. You can limit it to just name and email address.
Use Photos That Relates To Your Content: It is crucial to have eye-catching photos or graphics.
Content: Your landing page should have a relevant copy that explains everything a customer needs to know about your product and/or service. A perfect copy will not only convince your readers to buy from you, but it will also give them a reason to choose your product and/or service over your competitors' products. Finally, create content that is easy to read.
Previous Customers: Also include your previous customer/clients logos on your lead capture page just to tell your prospective clients those you have worked within the past.
Use Testimonials: Testimonials help your prospective customers to trust your product, so consider having your testimonials on your lead capture page.
Trust Seals: this is a nice option for businesses that accept payment on their website. With this, your customers will know that their payment information will be safe
Lead Capture Optimization
Let's see how you can optimize your lead capture page:
Form Length
To optimize your lead capture page, you have to collect the right information that helps you to know your audience very well. Although your form should be short, it also has to contain relevant information that will help you to know your audience the most. However, the details on your form should be based on your product and what you want to achieve.
The Form Position
Your form position matters a lot; hence you need to position it in strategic places where visitors can easily see it.
Call To Action
You must have a strong call to action so as to encourage your readers or subscribers to take the needed action like buying your products, subscribing to your service, etc.
However, to maximize conversion, your call to action button should be noticeable, personalized, and engaging with a bright color.
Scroll down to read our indepth Lead Capture Platforms guide. What you should know, Lead Capture Platforms features, price plans and support. Pros and Cons of Lead Capture Platforms as a marketing automation, everything is explained below.
Sendinblue Premium is a software company that specialises in marketing-automation software for small to enterprise level businesses.
Sendinblue Premium is listed as the best marketing-automation software related to Lead Capture Platforms. Sendinblue Premium was founded in 2012 in Paris, France and currently has over 248 employees registered on Linkedin.