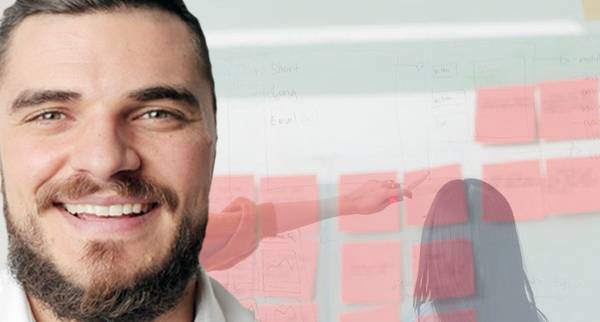 Lead Magnet Ideas
8 Smart Lead Magnet Ideas For Your Business
The method of attracting and getting your potential customers' personal details like phone numbers, email addresses, etc. is called lead magnet and you can use this to retarget your customers. However, if you don't have any lead magnet ideas for your business, this post will help you to choose the best one for your business.
But before we get to that, let's get to know more about lead magnets.
What Is Lead Magnet?
A lead magnet is a free and valuable resource that you can use to collect leads for your website. To access these valuable resources, website visitors have to provide their personal information like their email addresses.
Lead magnet provides useful information, and that's the reason why people are able to give out their personal details.
However, let's see some conversion path which is also lead magnet ideas
Call To Action (CTA): Call to action is designed to convince readers to click on your lead magnet.
Landing Page: This is the section where visitors are taken to once they click the CTA button. Here your prospective customers will provide their name, email address, and other information that helps you with marketing.
Thank you page: Your reader who is now a lead land on this 'thank you page' where he/she will also access the product you promised him.
Kickback Email: A kickback email is a follow-up email you send to your lead shortly after they are turned into lead, this email helps to keep them engaged.
Let's See Some Lead Magnet Ideas
8 Best Lead Magnet Ideas
Ebook
Ebook is one of the best lead magnet ideas; to use this method, you have to make sure you provide great content and also make sure that the content will be valuable to your readers.
This method is very easy as you don't even have to write a book from the scratch. All you need to do here is to turn some of your popular blog posts into an eBook and use it as a lead magnet.
Cheatsheet
Cheatsheet gives users guides on what to do and how to do it so as to achieve their desired result. This is among the top lead magnet ideas and it works very well as it helps people to work fast and also eliminates the need to think and do research before carrying out their task.
Templates
A template in this sphere is anything that provides an outline that helps your users to complete their work with ease.
Templates are easy to create and it helps your readers to start taking action immediately without spending much time thinking and coming up with ideas on what to do and how to do it.
Samples
This is also among great lead magnet ideas, with examples; you can attract more leads to your site. For example, if your blog is all about CV writing, Resume, Academic writing, etc. You can use this method to generate leads for your business.
This method works very well especially if your niche is about writing, design, and related niches. Here you create an example of what you are talking about like Harvard writing samples, Chicago writing samples, CV writing samples, etc. Here all your readers have to do is to use these samples and tailor their own projects to yours.
Webinars
You can use webinars to get leads, for example, if there is a particular subject you are an expert in, you can organize a webinar to educate your audience on that subject. During this webinar, you have to provide great information that you are unable to cover in your blog and also allow your audience to ask questions during the webinar.
Private Group
By creating a private group where you discuss issues that relates to your niche, you'll be able to get more leads. This lead magnet idea helps to position you as an authority in your niche and you can also teach your audience everything they need to know about your niche.
Offer Free Trial
Among other lead magnet ideas, this is one of the best and it is mostly used by software companies. However, make sure you collect your prospective customers' details like phone numbers, email addresses, etc. before offering those free trials to them.
Quiz
Quiz is an exciting method and is among the best lead magnet ideas available. With this method, you'll invite your prospects to take part in a quiz and after answering the questions, they'll provide their email address to access their result.
Scroll down to read our indepth Lead Magnet Platforms guide. What you should know, Lead Magnet Platforms features, price plans and support. Pros and Cons of Lead Magnet Platforms as a marketing automation, everything is explained below.
Sendinblue Premium is a software company that specialises in marketing-automation software for small to enterprise level businesses.
Sendinblue Premium is listed as the best marketing-automation software related to Lead Magnet Platforms. Sendinblue Premium was founded in 2012 in Paris, France and currently has over 248 employees registered on Linkedin.