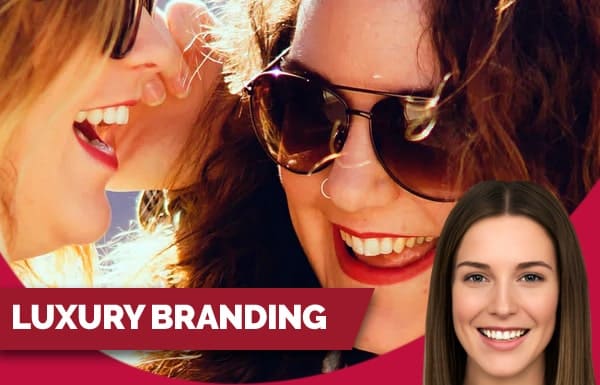 Luxury Branding
Definition of a Luxury Brand.
The definition of a luxury brand depends on the specific type of brand that you are going to describe.
When speaking about consumer goods, the term 'luxury brand' refers to brands such as Louis Vuitton, Burberry, Christian Dior and Chanel which all offer a wide range of items, from handbags to handkerchiefs.
The THAT Agency presents six factors that can be used to define a luxury brand. Pay attention to the fact that not every expensive brand is considered a luxury brand. Here are the six characteristics of luxury brands:
Price
Quality
Design
Meaning
Rarity
Service
The Main Features of Luxury Brands
Perfect Craftsmanship
True luxury means the use of only high quality materials and the highest standard of crafting. The latter alludes to the fact that it is hard to reproduce handwork by machine, due to the detail and alent required. Typically, luxury brands are born with groups of highly skilled workers conducting their activities in small workshops. That is why the central role in luxury brands belongs to artisan craftsmanship rather than mass production.
A Rich History
Luxury brands often have a long and interesting history. This emphasises their rich cultural knowledge and staying power on their journey to the growth. Sometimes they have an exceptional founder, as in case of Chanel or Salvatore Ferragamo. These brands often have deep roots in certain countries or cities, adding to their intrigue.
An Element of Scarcity
One of the most important features of luxury brands is that their products should not be affordable or available to every person. That's why many luxury firms limit their products and accessibility. A popular case of scarcity belongs to Hermès, who had a six-year waiting list for a certain bag which caused a consumer craze. The opposite has happened in history, such as with the case of Pierre Cardin, which used to be a highly respected couture brand. However, by 1990, they had given out more than 800 licenses in 94 countries and they lost their control over quality and design.
Since then, the reputation of Pierre Cardin as a luxury brand reduced at a very low level.
Currently many luxuries adopt a mixed approach of scarcity and mass production by collaborating with high-street chains. They still produce limited editions to boost consumer desire, but the fights for the products last only a few weeks and there are other products that are more readily accessible.
Brand Identity
A brand identity when it comes to luxuries has to include its excellence and uniqueness, as well as its attitude.
For example, Tiffany's brand identity is that it is considered to be the most romantic symbol of love; whereas Lamborghini is associated with being the playboy's toy, etc.
The Use of Public Figures
Choosing public persons in luxury branding aims to attract attention and gain credibility.
An interesting change in the world of luxury brands has been the move of some brands into filmmaking. An example is the movie starring Tom Ford, A Single Man, where all the artists were wearing his creations.
An Excellent Store Experience
One of the features of luxury brands is an exclusive shopping experience. The goal is to create warm and personal relationships with customers and to leave them with positive feelings. That is the reason why most luxury brands do not offer online shopping.
Useful Steps to Launch Your Luxury Brand
According to brand leadership experts, you can start building your luxury brand by following these steps:
Know Your Target Audience
Every single brand has its niche market, which is specifically interested in the products and services it offers. You have to discover who your target customers are, and concentrate your efforts on one buyer persona when starting out. When your brand is established, you can broaden the profile of your perfect customer market.
Be Different
The key driver to developing brands is the ability to do things differently. For example, LUSH Cosmetics concentrated on handmade makeup in order to stand out from competitors, and this really differentiates them from all big box retailers.
Become a Symbol of Status
To be able to do this, you have to pay attention to how influencers use your products or services. If you can create a perception among your buyers, that only the most discerning people appreciate and use your product, all of your target customers will start buying your products too.
Build Exclusivity
Start to offer special privileges to your customers to create a feeling of exclusivity.
Another way of implementing exclusivity is setting higher prices and scarcity.
Always Deliver On Your Brand Promises
Luxury brands have a very high bar. If you want to survive in this harsh enviroment, you have to be able to walk with the best of the best and increase your game. Also keep in mind that you have to keep your brand's promises in each and every interaction with a customer.
Scroll down to read our indepth Ecommerce Platforms guide. What you should know, Ecommerce Platforms features, price plans and support. Pros and Cons of Ecommerce Platforms as a ecommerce, everything is explained below.
Shopify is a software company that specialises in ecommerce software for small to enterprise level businesses.
Shopify is listed as the best ecommerce software related to Ecommerce Platforms. Shopify was founded in 2006 in Ottawa, Canada and currently has over 6,124 employees registered on Linkedin.