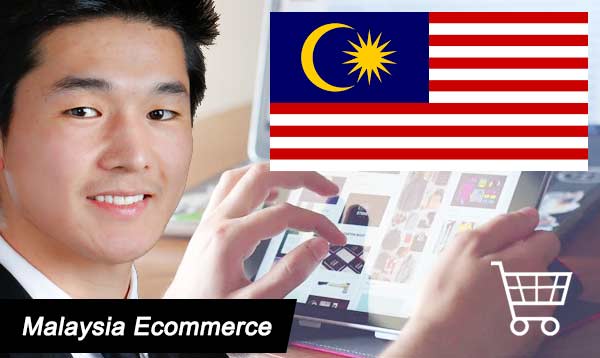 Malaysia Ecommerce
Over the last six months, Malaysia's eCommerce industry has grown rapidly and become a competitive industry, particularly with the current global pandemic driven by increasing the country's smartphone penetration. Malaysia now has a competitive economy and established digital technology platform in South East Asia as a lucrative e-commerce sector.
By 2020, 80% of the country's population is active internet (26.7 million), and the cell phone penetration rate is high (83 percent). By January 2020, Malaysia has 26 million users for social media and 40.7 million subscribers for mobile networks
In Malaysia, eCommerce revenues in 2020 are estimated to hit a combined total of 4,179 million USD and an annual growth rate of 17.8% (CAGR 2020-2024) are forecasted to produce US$8,059 million market value by 2024. The largest segment of the industry is Fashion, with an estimated volume of US$1,206 million in 2020, according to the Statista survey.
Current Market Trends In Malaysia
Due to Malaysia's Internet and mobile network, they have high rates of eCommerce usage. Around 50% of the population (16.53 million) are committed online shoppers and 62% of Smartphone users shop online with the use of their Smartphone.
The key motivation of Malaysian is product consistency, price benefits, product spectrum, and the abundance of feedback. Shoppers are subject to special offers, free packaging, and convenience given by the online stores.
Five E-Commerce Market Trends In Malaysia In 2020:
Online shopping is about to continue to expand
Payment processes are digitalized
Customers are prepared for the latest types of goods
Express delivery will become the norm
Customers will look beyond price.
Domestic Market
Online demand and revenues in Malaysia are forecast to rise at 11.4 percent annually (CAGR 2019-2023). In all commodity segments, gross sales amount to $1.31 billion, with a projected increase to $2.53 billion.
The leading product segment in Malaysia today is Electronics & Media which accounts for $477.7 million, then furniture and Equipment, which produce revenue of $356.3 million. The widest products that will be mostly purchasing is furniture and appliances, valued at US$ 1.02 billion, and Electronics & Medias, second favorite, is predicted to be US$ 629.2 million.
Cross-Border
The top countries in Malaysia are China, Singapore, Japan, the USA, and South Korea for overseas shopping. Approximately 80% of purchases across borders prefer credit cards for their payment method and the US and Chinese webshops are fashionable among Malaysian consumers. Malaysia has several free trade deals that permit entry to foreign businesses. Ask Commercial Service Malaysia for more information on cross-border trade.
B2B E-Commerce In Malaysia
For small and medium-sized businesses, B2B is the fastest developing e-commerce market (SMEs). Advanced technologies are highly adopted by Malaysia's SMEs. The fourth of the nine APAC countries surveyed in the introduction of digital platforms in Malaysia and the eighth among the adoption of Industry 4.0 technologies.
Almost 61% of local small and medium-sized enterprises are hopeful that e-commerce sites help boost revenues. 69% of Malaysian SMEs, especially Big Data and Analytics, have adopted Industry 4.0 technology into their operations and show a dramatically high 90% rate of mobile payment acceptance among Malaysia's SMEs.
Challenges For Ecommerce
even though Malaysian eCommerce is relatively powerful, but there is a need to strengthen the implementation of current regulations. Electronic commerce is currently in a difficult situation, including the introduction of modern technology technologies, cyber-safety risks, the shortage of expertise for digital marketing, and the limited production potential.
Services For Ecommerce
The majority of shoppers in Malaysia use mobile phones and other wireless technologies for their shopping. About one-third of Malaysians also shop on social media sites such as Facebook and Instagram, in addition to marketplaces and eCommerce platforms. The most famous shopping online for Malaysians is flights, hotels, food & beverages, music, pre-owned products.
Online Payment
The main online payment providers in 2020are the following:
Paynet, Grabpay, m2upayAlipay, Samsung Pay, MOLPay, IPay88, GHL e-payment
Mobile Applications For Ecommerce
Thanks to better access, increased mobile network carriers, and commercial banking facilities that provide M-commerce services, the M-commerce industry is increasing significantly. Several security issues, including increasing cybersecurity risks and privacy violations, are ahead. Technological improvements and the degree of customer satisfaction are also necessary. Malaysia is home to a total of 40.69 million registered smartphone subscribers and the mobile penetration rate is about 127%. Unifi, Digi, Celcom, YES, U mobile, and Maxis are the six leading mobile network operators in Malaysia.
Scroll down to read our indepth Ecommerce Platforms guide. What you should know, Ecommerce Platforms features, price plans and support. Pros and Cons of Ecommerce Platforms as a ecommerce, everything is explained below.
Shopify is a software company that specialises in ecommerce software for small to enterprise level businesses.
Shopify is listed as the best ecommerce software related to Ecommerce Platforms. Shopify was founded in 2006 in Ottawa, Canada and currently has over 6,124 employees registered on Linkedin.