Malaysia Payment Gateway Table of Contents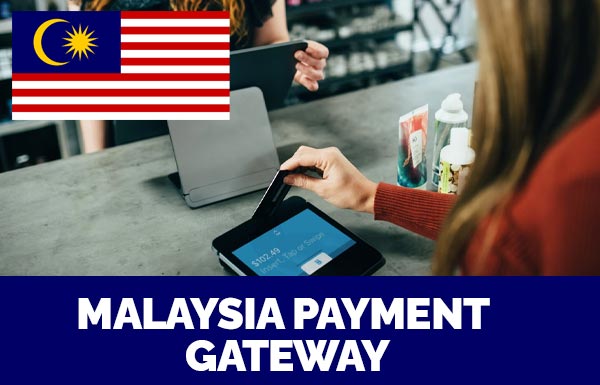 Malaysia Payment Gateway
5 Best Malaysia Payment Gateways
Although there are numerous payment gateways in Malaysia, merchants are finding it difficult to reach out to their customers with the right payment gateway in their region, and this post is designed to solve that problem for merchants looking for the Malaysia payment gateway for their online business.
This article is exclusively for business owners in Malaysia that want to make payment easy for their Malaysian audience. And other businesses that want to reach out to Malaysians.
List Of Malaysia Payment Gateway
This is a leading international payment gateway that extends its service to Malaysia. And is worth its place as one of the best Malaysia payment gateway.
This is an excellent payment platform for your business growth. The reason is that most people around the world use PayPal for all forms of online business.
Hence the ideal payment gateway for merchants that wants to sell to the whole world. Payment is per transaction with the PayPal payment gateway.
iPay88 is among the first payment solution providers in Malaysia and also one of the best in the country. However, it is designed to meet the needs of Malaysians. So, merchants whose customers are mostly Malaysians should choose this option for their Ecommerce shop.
iPay88 integrates with online shops built with Ecommerce web builders like EasyStore, Shopify, WooCommerce.
This payment gateway is packed with excellent features that meet the need of Malaysians which makes one of the best Malaysia payment gateways for merchants that want to target Malaysian audience.
iPay88 charges its customers a reasonable fee.
This is a renowned payment gateway and is widely recognized around the world. It is a Malaysia payment gateway that is mostly used in the country. Being an international company, businesses can benefit from their service as it helps them to take their brand to the international level.
WorldPay supports major debit cards and PayPal. Their security is excellent; hence your sensitive information and that of your customers are protected. You can generate a link and use it to receive payment when you use Worldpay, so you must not have a website before receiving payment with WorldPay. Business owners that are running their business on Social media platforms can use it to receive payment from their customers.
These exceptional features make it a go-to Payment solution for businesses that want to reach out to their Malaysia audience.
There is no setup fee; it supports about 120 different currencies.
eGHL is a subsidiary of GHL that was launched in March 2013. The company provides payment services to merchants in Southeast Asia. Business owners in Malaysia can use it to reach out to their customers in Southeast Asian countries. The company acts in accordance with Malaysia's 2013 Financial service Act. Hence be assured that you are working with a financial company that complies with the country's rules.
Their security system is awesome, and the platform is built with advanced technology. Just integrate it into your online shop and start receiving payment. It works with top Malaysia Ecommerce website builders like SiteGiant and EasyStore.
The setup fee depends on the package you choose; for a starter, the price is RM 399 and for a small business the price is RM 599. For the annual fee, the annual fee is waived for the first year, and users will start with RM 399 after the first year. For small biz, the annual fee is waived in the first year and if the volume of transactions is more than RM 60,000 each year, the annual fee will be waived as well.
As a popular payment gateway used by most Malaysian, Billplz is among the top payment service in the country. Hence merchants that have been searching online for a Malaysia payment gateway for their business will definitely like this payment option.
It offers one of the cheapest transaction fees in the industry and numerous payment methods.
There is no setup and annual fee when you are using Billplz, the platform integrates with PayPal. It supports Master card and Visa cards.
Stripe is a payment gateway on a global level. It is compatible with most Ecommerce website builders. In Malaysia, stripe makes it easy for merchants to receive payment from their customers with ease.
The setup and annual fee are free. You can use this payment gateway to scale up your business because it is widely used by people all over the world so you are making it easy for your customers to pay you from any part of the world.
Scroll down to read our indepth Malaysia Payment Gateways guide. What you should know, Malaysia Payment Gateways features, price plans and support. Pros and Cons of Malaysia Payment Gateways as a payment gateway, everything is explained below.
Spreedly is a software company that specialises in payment-gateway software for small to enterprise level businesses.
Spreedly is listed as the best payment-gateway software related to Malaysia Payment Gateways. Spreedly was founded in 2008 in Durham, NC and currently has over 79 employees registered on Linkedin.