Marketing Automation CRM Table of Contents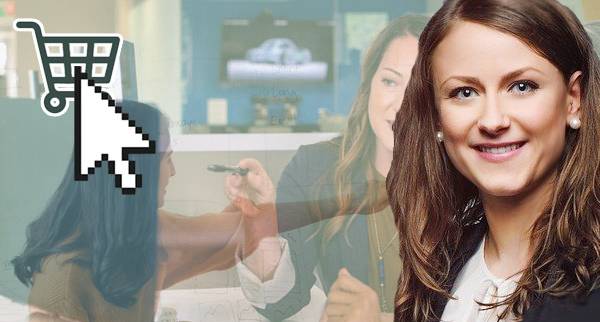 Marketing Automation CRM
CRM stands for customer relationship management. It's software that controls customer relationships over the sales funnel. Marketing automation and CRM seem similar.
However, they serve completely different purposes. CRM software is utilized mainly for sales purposes. Marketing automation, on the other hand, is utilized for marketing goals. Integrating both software can increase your company's capabilities and improve the customer experience.
In this article, I will talk about marketing automation and customer relationship management so you can determine if these technologies can help your business in any way.
Marketing Automation CRM Benefits
Using CRM software comes with a lot of benefits that can save your company both time and money. It's also great for increasing your chance of turning leads into customers. Let's take a closer look at some of the key benefits of marketing automation CRM software.
Organization
Obviously, one of the biggest advantages of CRM software is that it automatically follows and organizes your contacts after you insert basic information like a name, email address, and phone number.
It serves as a central storage of data that all members of your company can access and utilize to improve customer support and produce more leads that will eventually turn into customers for the brand.
Task tracking
CRM software can also unite your business's usual workflow and help your workers save time on various tasks by automating time-wasting processes. It can also increase customer engagement by ensuring easy and targeted message transfer.
Increased sales chances
CRM software also tracks the buying patterns of your customers and delivers insight into various trends and themes. You can later use these insights to make different marketing and lead generation strategies with a higher possibility of engaging new leads as well as customers.
Centralized sales progress tracking
With CRM software, you can observe sales progress across your business and detect places that require improvement, close gaps, track the customer journey, and assign leads to sales representatives.
Personalized communication
Most CRM software also offers different tools for customizing messages. It's a proven method that helps increase head conversion. According to studies, 86% of consumers stated that this type of message plays a key part in their shopping decisions.
You can easily apply buyers' names to your emails, send emails based on where customers stand in their buying journey or target marketing campaigns based on their behavior. Now, let's take a look at some of the most popular CRM tools out there.
Marketing Automation CRM Examples
Marketing automation can help you save time by automating various marketing activities such as social media posting, email marketing, and ad campaigns. The following marketing automation CRM software can provide a better customer experience, so let's take a look.
Salesforce specializes in CRM. It's a cloud-based software company with headquarters in San Francisco, California. It enables IT and service teams, commerce, sales, and marketing to operate together through the brand's Customer 360 tool.
HubSpot provides a completely free customer relationship management tool with real-time updates on the sales pipeline through a virtual dashboard, deal tracking, support for up to one million contacts, and brand insights. It's another cloud-based software that was founded in 2006.
Freshworks provides could-based software solutions for companies. It delivers AI-powered lead scoring, email, phone, and activity capturing, target messaging, and a 360-degree view of customers.
Another user-friendly CRM that can help you with your goals is Pipedrive. It's a cloud-based software for communication tracking, lead management, automation, and a mobile app for managing contacts.
Last but not least, I have a full marketing and sales solution for you. It's Nutshell, a powerful set of tools that anyone can manage. It's actually a popular and award-winning CRM that can help B2B organizations work together and design the perfect sales process, increase sales, and track progress.
Marketing Automation CRM Verdict
CRM software is a great tool that manages contact and sales management, customer relationships, and agent productivity across the whole sales funnel.
This software also keeps data about your customers such as purchase records, how long they have been a customer, phone conversations, and other vital notes.
You can utilize this software to improve your interactions with customers, increase your sales, as well as customer satisfaction, and streamline various processes.
Anyone in your organization can use CRM software and keep the data from all parts of the company in one easily accessible place. CRM software works by tracking the actions of both potential or active users through your social media pages, website, or email.
CRM software and marketing automation software serve different purposes. However, when combined together, they can do wonders for your business.
If you have any questions, suggestions, or experiences, please drop a comment, and let's continue the discussion below!
Scroll down to read our indepth Marketing Automation CRM Platforms guide. What you should know, Marketing Automation CRM Platforms features, price plans and support. Pros and Cons of Marketing Automation CRM Platforms as a marketing automation, everything is explained below.
Sendinblue Premium is a software company that specialises in marketing-automation software for small to enterprise level businesses.
Sendinblue Premium is listed as the best marketing-automation software related to Marketing Automation CRM Platforms. Sendinblue Premium was founded in 2012 in Paris, France and currently has over 248 employees registered on Linkedin.